Newsletter February, 2011
In this issue:
12-day Pranayama (level 1/2)/Meditation Intensive, February, 2011
Yes, the next 12-day Pranayama/Meditation intensive is scheduled as follows:
When: Wednesday, February 9 - Sunday, February 20, 2011
Time: 6:00 – 7:30 AM
Eligibility: Prior pranayama experience helpful, but not required
Location:
Kalasrishti
3000 Bearcat Way, Suite 112
Morrisville, NC 27513 (off Aviation Parkway)
Commitment: For the program to be successful I strongly urge you to make a firm commitment to follow this schedule and attend every day (except in an emergency)
Fee: $75
If you would like to participate or get more information, please contact me.
---
Level 1 Yoga (New 8-week session)
When: First and third Friday of the month
Time: 9:00 - 10:30 AM
Proposed starting date: Friday, February 4, 2011
(Minimum of 6 participants to get started)
Fee: $96
This is a regular Level 1 Hatha Yoga class designed for the beginner level students.
If you would like to signup or get more information, please contact me.
Yoga for Kids - first day's Experience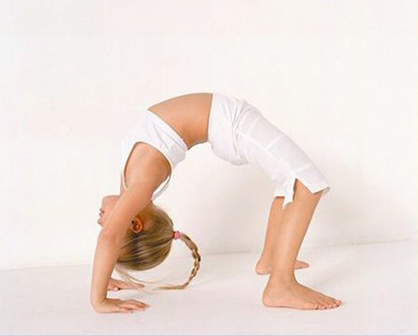 Yesterday was the first day of the 8-week kids yoga session. And, I must say, it was a unique experience, and a lot of fun!
In recent months, some of my yoga students started expressing an interest in a yoga class for their kids.
Bhastrika Pranayama (Bellows Breath)
If you recall, in the Kapalabhati pranayama, the emphasis is only on exhalation which is forced, short and brisk. The inhalation is passive and natural. During exhalation we also force the belly in toward the spine in a quick movement.  In contrast, in the Bhastrika pranayama, both inhalation and exhalation are forced. Moreover, movement of the belly along with each breath is an optional variation.
Yoga and Emotional Intelligence (EI)
Up until recently, Intelligence Quotient (IQ) was considered to be the best indicator of a person's intelligence and consequently their success in personal and professional life. In the last few years, however, the concepts of Emotional Intelligence (EI) and Emotional Quotient (EQ) have become popular topics of discussion and are now being considered a more accurate indicator of a person's performance at a professional level.
Yoga in the News
Yoga reduces Inflamation and Stress
Regularly practicing yoga exercises may lower a number of compounds in the blood and reduce the level of inflammation that normally rises because of both normal aging and stress, a new study has shown.
Meditation changes Brain Structure in 8 weeks
Participating in an 8-week mindfulness meditation program appears to make measurable changes in brain regions associated with memory, sense of self, empathy and stress. In a study that will appear in the January 30 issue of Psychiatry Research: Neuroimaging, a team led by Massachusetts General Hospital (MGH) researchers report the results of their study, the first to document meditation-produced changes over time in the brain's grey matter.
Have a question/suggestion?
If you have a yoga-related question, please write to me and I would do my best to provide an answer in a timely manner. I would love to hear your suggestions for future newsletter articles.
back to top