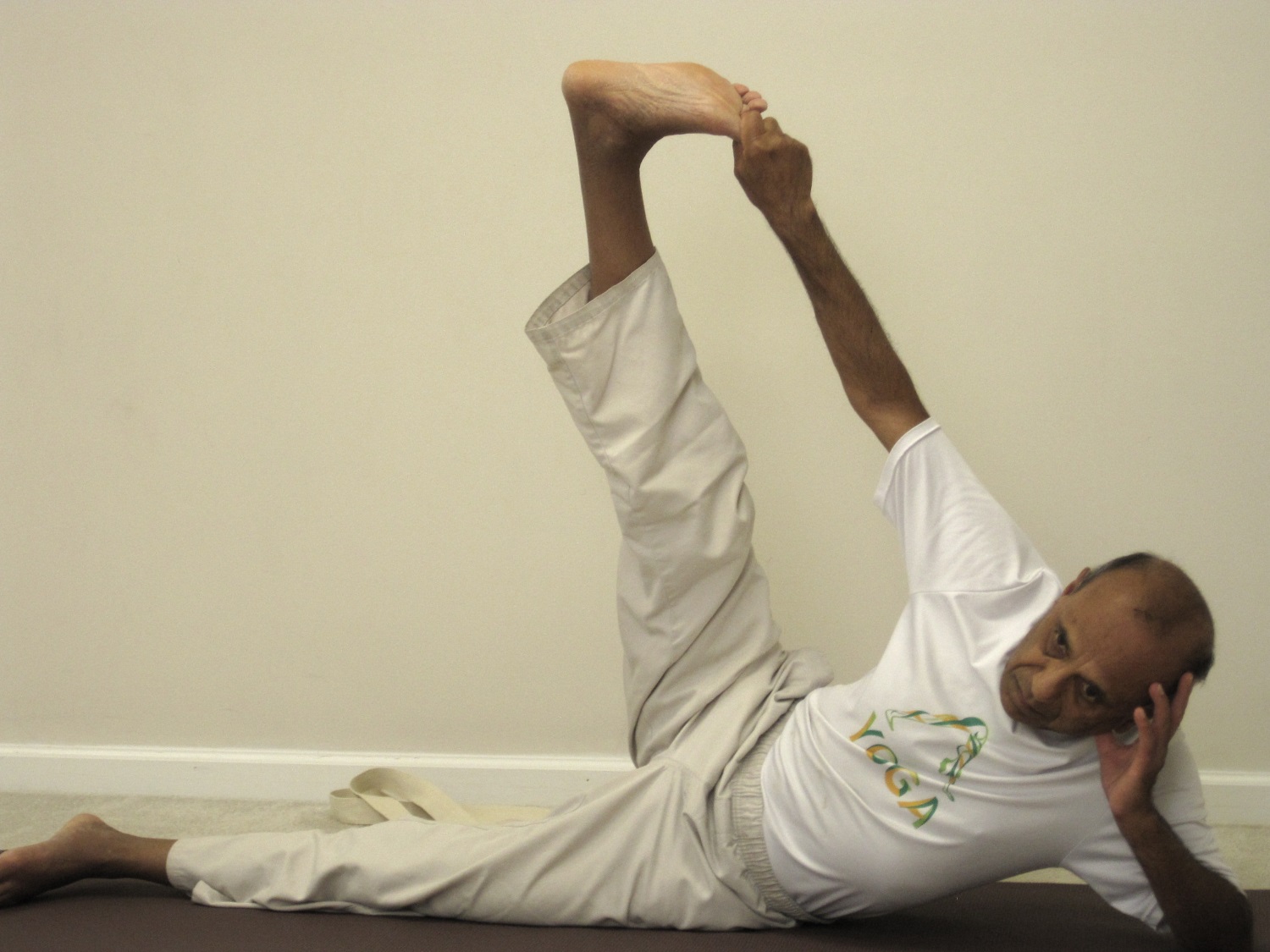 Anantasana (Reclining Vishnu)
Anantasana (अनन्तासन), also called the Reclining Vishnu pose, is a beginner to intermediate level pose. It provides a nice stretch for the legs and also is a balancing pose in the reclining position.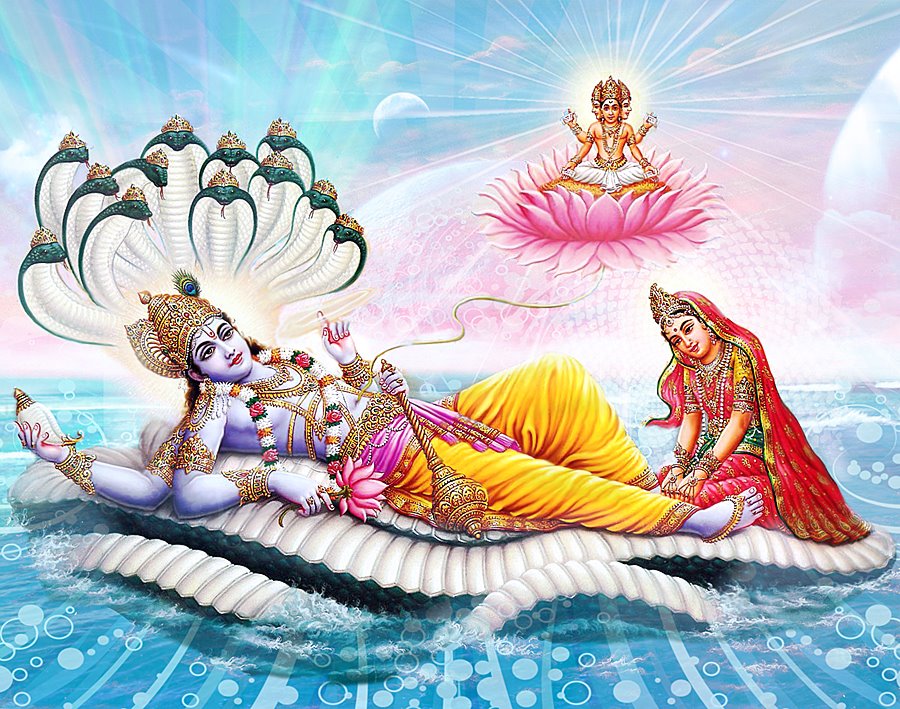 Lord Vishnu
The word "ananta" which literally means endless or infinite, is one of the nicknames for Lord Vishnu. It is also the name of the 1000-hooded serpent that Vishnu is depicted resting on. Other names for the multi-hooded Ananta are Sheshanaga, Adishesha, and Ananta-shesha. In the Bhagavadgita (Chapter 10, verse 29), Sri Krishna, while describing 75 of his common manifestations, declares, "anantaś ca asmi nāgānāṁ": Of the nagas (multi-hooded serpents), I am Ananta. Sage Patanjali, the author of the famous Yoga Sutras, is also known to be an avatara (reincarnation) of the great Ananta-Shesha.