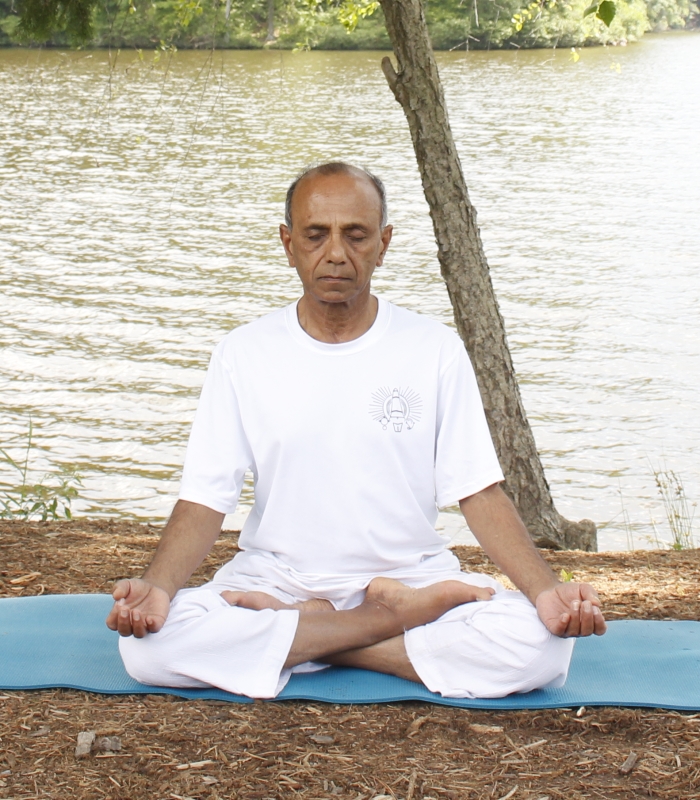 Padmasana (Lotus Pose)
Patanjali, in the Yoga Sutras, gives the definition and purpose of the practice of yoga as:
योगश्चित्तवृत्तिनिरोधः॥२॥ Yogash-chitta-vritti-nirodhaH (sutra 1.2)
"Yoga is the ability to still the fluctuations of the mind"
In order for us to attain this objective of yoga, Patanjali gives us the amazingly practical and effective eight-fold path of yoga. The eight limbs of yoga given are:
Yama (five restraints), niyama (five observances), asana (physical posture), pranayama (breathing practices), pratyahara (sense withdrawal), dharana (focus), dhyana (meditation) and samadhi (total absorption).
The last three, dharana, dhyana and samadhi, are three stages of the practice of meditation. Patanjali uses the term "samyama" to denote the practice in which all these three stages of meditation are merged together as one practice.
Let us briefly look at the definition of these three stages of meditation as given in the sutras: