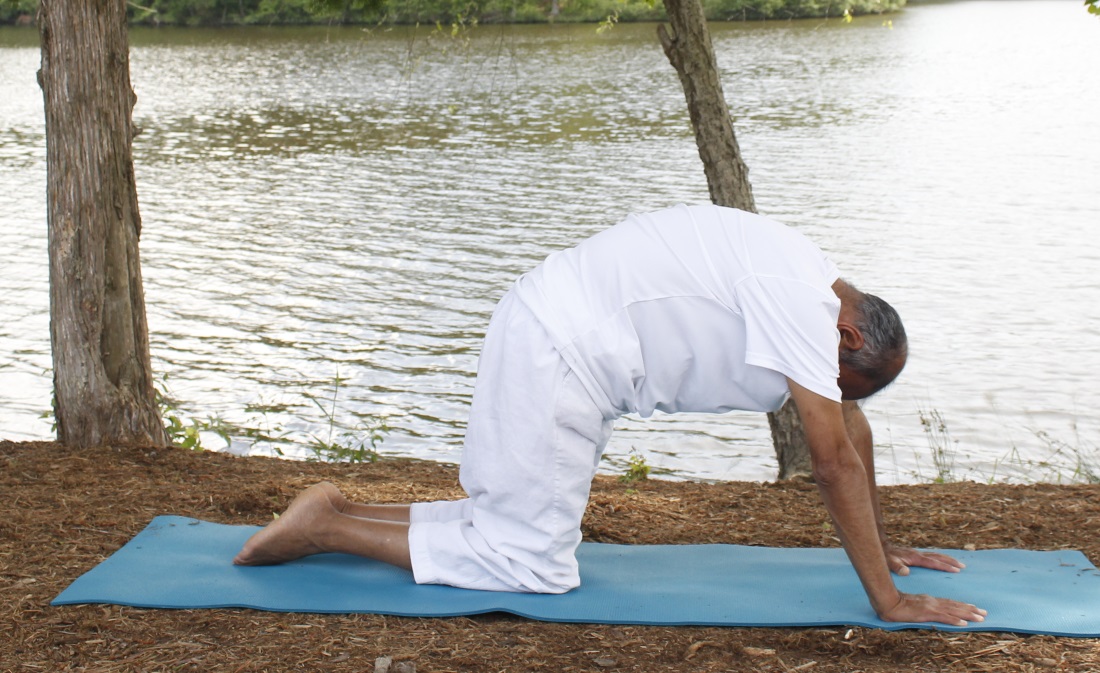 Cat Pose
Back pain, especially pain in the lower back, is perhaps the most common reason why people join a yoga class. Many people notice stiffness in the back when they wake up in the morning. Most stretches in a typical yoga routine are geared toward making the spine more flexible, stronger and healthy.
Marjarasana
Audio clip: Adobe Flash Player (version 9 or above) is required to play this audio clip. Download the latest version here. You also need to have JavaScript enabled in your browser.
(cat and cow stretch) is a simple stretch that, when practiced regularly, can go a long way in keeping the spine healthy and pain free. In the yoga routine that I practice and teach, I start each asana (stretching) session with Marjarasana.
I hope you will enjoy practicing with this video sequence.