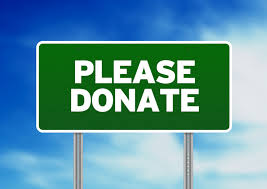 As you know, at the beginning of April, I announced that the ongoing weekly classes will be offered on a "voluntary donation" basis. Several of you have asked questions related to the concept of voluntary donation. There is a sense of confusion, especially among those who have already pre-paid for a certain length of time – from one-month unlimited to one-year unlimited. Even some of the new students are not sure if there is a suggested minimum donation and how is it all going to work. So, let me try to explain the concept below:
The main idea behind offering a donation-based fee plan is to encourage more people to start practicing yoga so they can derive the benefits of their yoga practice. Here is how it works:
For every class that you attend, you can pay any amount that you are comfortable with.
I encourage everyone to donate generously so I can continue to support those who are otherwise not able to attend yoga classes regularly as they can't afford to pay the regular class fee usually charged for a class.
I will have a bowl at the studio where you can drop the donation.

Unless the payment is made by a check, I will keep no record of who pays when or how much for a given class.
I will keep a record of everyone's attendance.
If you wish to pay a donation for several classes at a time, you are welcome to do so. You can always check with me as to how many classes you have attended. That way you can assess the number of classes you would like to attend based on your intended donation per class. For example (just picking a number!) let's say you decide to donate $1,000 at a time and your intention is to donate $20 per class. Then you are good to go for 50 classes. Of course, you can change your mind any time as to the amount you intend to donate for a class.
There is no "suggested minimum donation". If you have a question, feel free to ask me and I can give you an idea as to how much a normal class costs and you can determine on your own the donation amount.
If you have already paid for a long-term unlimited plan, then based on the intended donation per class, you will be able to determine how many more classes you can attend before your next donation is due.
I certainly hope that you and your friends will make use of this opportunity to attend yoga classes as often as you can and begin to enjoy the benefits of your yoga practice.