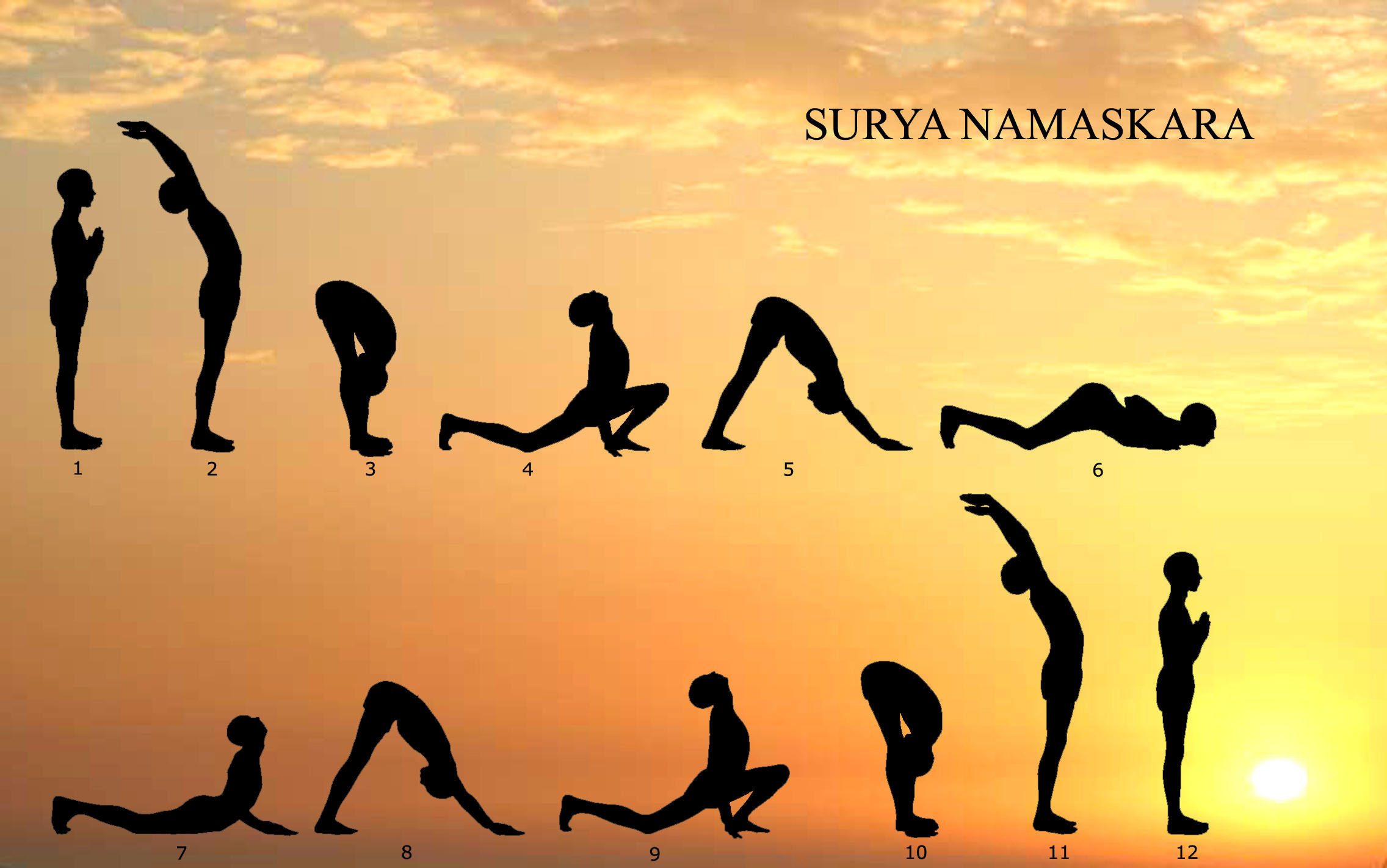 Surya Namaskar (Sun Salutation)
Surya Namaskar Yogathon (108 rounds) – Saturday, March 18, 7 – 11:30 AM!
I invite you to join us for this memorable yoga event where we will practice 108 rounds of Surya Namaskar (Sun Salutations). Surya Namaskar, practiced to the accompaniment of beautifully chanted mantras,
will not only invigorate and energize you but also lead you into a state of deep meditation.
Event: Surya Namaskar Yogathon (108 rounds of Sun Salutations)
Location: Hindu Temple (HSNC), main Cultural Hall, 309 Aviation Parkway, Morrisville, NC 27560; temple phone: (919) 481-2574
When: Saturday, March 18, 2017
Time: 7:00 AM to 11:30 AM (on-site registration starts at 6:30 AM)
Program Fee (donation to the temple – includes veggie lunch): $20 with pre-registration or $25 on the day of the event; In addition, please try to find sponsors who might be willing to pledge money per round that you complete.
Program: Om chanting, invocation prayer, a brief discussion of the mantras associated with SN (a chart of SN is available on my website here), practice 108 rounds of Surya Namaskar accompanied by the chanting of beautifully rendered Surya Namaskar mantras, yoga nidra (deep relaxation), brief session of pranayama to balance out the flow of prana, closing chants.
Lunch: Vegetarian lunch will follow the event
Light snacks, tea/coffee will be available in the hallway during the event.
To register: please fill out the registration form on the HSNC website and submit it online. You can make the payment on the same page.