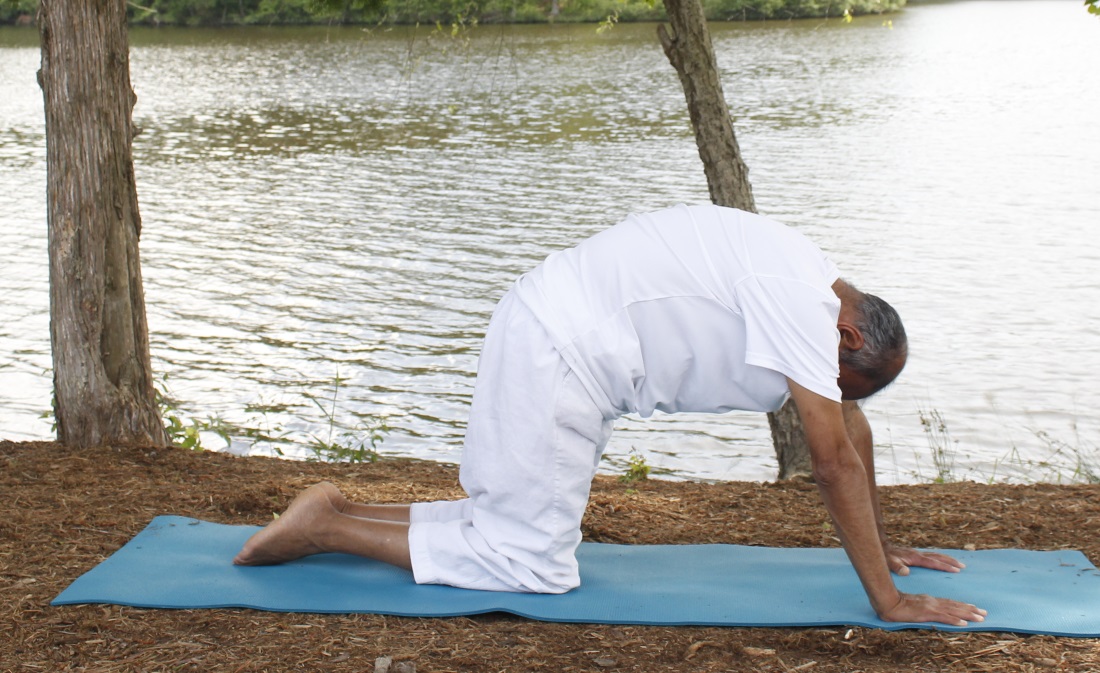 Cat Pose
Back pain, especially pain in the lower back, is perhaps the most common reason why people join a yoga class. Many people notice stiffness in the back when they wake up in the morning. Most stretches in a typical yoga routine are geared toward making the spine more flexible, stronger and healthy.
Marjarasana (cat and cow stretch) is a simple stretch that, when practiced regularly, can go a long way in keeping the spine healthy and pain free. In the yoga routine that I practice and teach, I start each asana (stretching) session with Marjarasana.
The word "marjara" (मार्जार) in Sanskrit means a cat. In English, the name gets commonly translated as "cat and cow". In this stretch, the spine is moved rhythmically up and down. While breathing in the movement of the spine resembles the 'hump' of a cow's back. While exhaling the spine is moved so it resembles the back of an angry cat. Hence the name "cat and cow".
Step-by-step