In a previous post, I talked about a few of the seated hip opening stretches. Today, I would like to present some of the hip opening poses that are done in the reclining position.
I hope you will enjoy watching the video and practicing with me.
Reclining Leg Lift with strap (Supta Padangushthasana)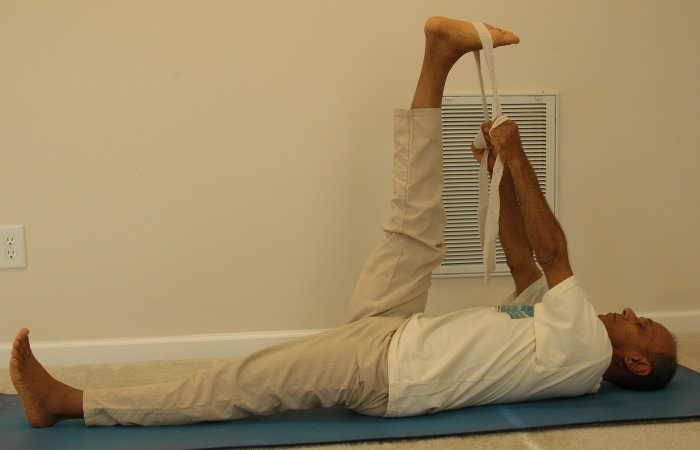 Reclining leg stretch
Lie down on your back in shavasana
Bring the feet together and put a strap around the right foot. As you inhale, using the strap, lift the right leg up and try to bring it to a vertical position. Try to keep the left thigh pressed to the floor.
As you exhale, slowly bring the leg down to the floor
Repeat steps 2 and 3 for two more breaths keeping the movement synchronized with breathing
Next time you raise the leg up, hold it up there for four deep breaths. Then, while exhaling, slowly release the leg down.
Repeat the above sequence with the other leg
Reclining Spinal Twist with strap
Lie down on your back. Using a strap, while inhaling raise the right leg up to a vertical position. Try to keep the leg straight, without bending the knee.