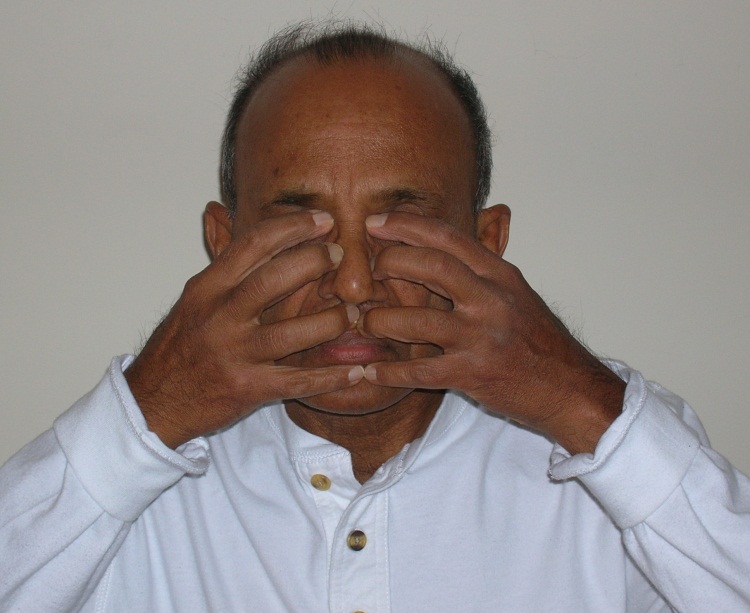 Shanmukhi Mudra
The word 'bhramari' (भ्रामरी) refers to the humming sound made by a 'bhramara' (a bumble bee in Sanskrit). The Bhramari Pranayama consists in making a deep, soft humming bee-like sound while inhaling and exhaling.
Because Bhramari Pranayama has a very calming effect on the nerves and the mind, it is usually practiced as a prelude to meditation. As a part of the pranayama routine, it should be practiced at the end of other pranayama practices, usually after the alternate nostril breathing (naadi shuddhi, aka Anuloma Viloma), prior to getting ready for meditation.
Bhramari Pranayama is also practiced as a part of the yoga tradition called Nada Yoga (yoga of sound). As the name implies, Nada Yoga uses the element of sound, both external and internal, to reach higher levels of consciousness. In the subtle stage of Nada Yoga, one listens to internal sounds allowing the perceived sound to arise spontaneously. The Bhramari Pranayama is used as a preliminary stage of the practice of Nada Yoga.