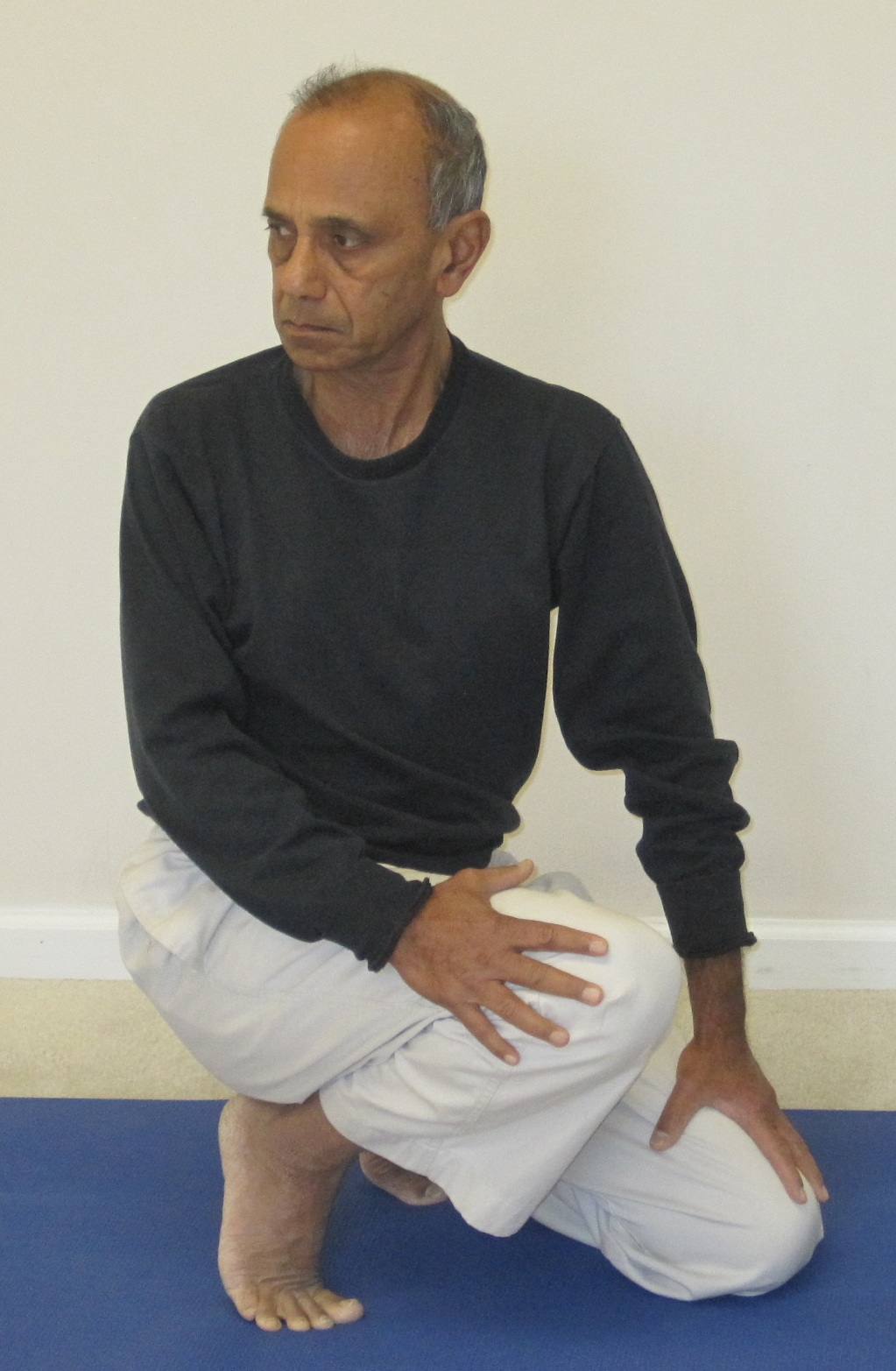 Udarakarshanasana
In the classical yoga text, the Hatha Yoga Pradipika, six cleansing techniques, called Shat-karma, are described. These are:
Neti (nasal cleansing)
Basti (like an enema)
Dhauti (alimentary canal cleansing)
Trataka (for the eyes)
Kapalabhati (breathing technique for purifying the nervous system)
Nauli (abdominal churning)
The practice of Dhauti as given in the Hatha Yoga Pradipika is as follows (chapter 2, verse 24):
"A strip of wet cloth, four angulas wide (i.e. seven to eight centimeters) and fifteen hand spans (i.e. one and a half meters) in length is slowly swallowed and then taken out, as instructed by the guru. This is known as dhauti."
As you can see, this practice is not very easy to do as it involves swallowing a long piece of wet cloth and then taking it out. To do this technique, one needs guidance from a competent guru and a fairly long time to get comfortable with it. As such, it is not commonly practiced as the technique for internal cleansing.