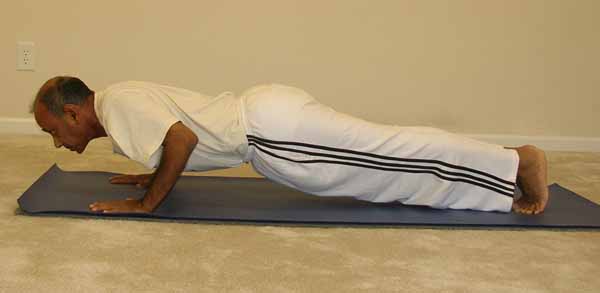 If you've attended a yoga class with me, you would have noted that Surya Namaskar (Sun Salutation) is an integral part of the routine that we practice. Typically, we practice three rounds of Surya Namaskar. In the first round, we go through the basic sequence which has the classic 12 movements. In the second and third round, we add some variations to many of the movements to emphasize stretching specific areas of the body.
In today's post I will be discussing a sequence that will help develop upper body strength. This sequence will be integrated into the second round of the Surya Namaskar (Sun Salutation) routine.
My friend Anupam Jain has graciously agreed to be your guide for the video presentation. Hope you will enjoy practicing along with the video.