Newsletter February, 2014
In this issue:
---
New daytime 8-week yoga session starts Feb 19, 9:30-11 AM, Wednesdays
I am pleased to announce the next daytime 8-week yoga session as follows.
This class is ideally suited for stay-at-home moms, those working from home, or anyone else with a favorable schedule.
What: 8-week session, Level 1 yoga class
When: Every Wednesday, 9:30-11:00 AM
Starting Date: Wednesday, February 19, 2014
Location: 4000 Bearcat Way, Suite 102, Morrisville, NC 27560 (off Aviation Parkway)
Fee: $96
---
Intro to Yoga Sutra Workshop, Mar 1, 3-5 PM
What: Introduction to Yoga Sutras of Patanjali
When: Saturday, March 1, 2014
Time: 3:00 - 5:00 PM
Location: 4000 Bearcat Way, Suite 102, Morrisville, NC 27560
Fee: by voluntary donation
---
Four attitudes that will keep your mind calm and peaceful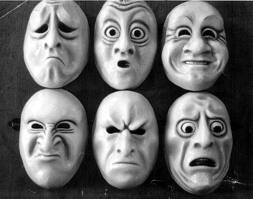 In the Indian culture, six negative tendencies are listed as the biggest enemies of the human mind. These are
kama (lust/cravings)
krodha (anger)
lobha (greed)
moha (delusion/a disconnect from reality)
mada (pride/arrogance)
matsarya (jealousy)
We all get afflicted by one or more of these emotions in our lives. They are usually referred to as "shad-ripu" (six enemies) or "ari-shadvargah" (a group of six enemies).
---
Five Asanas for Tight Hamstrings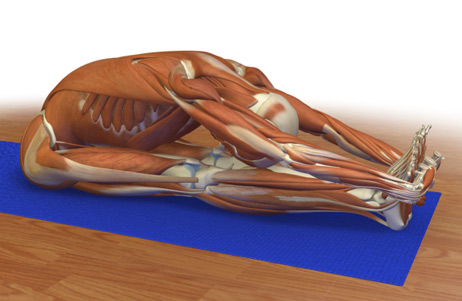 Whether you are new to yoga or a seasoned yoga practitioner, chances are that you have experienced tightness in your hamstrings in some of the yoga poses at one time or another. In the classes that I teach, I have noticed that most new students, especially men, even more so if they are over the age of 45, have tight hamstrings. Tightness of the hamstrings limits their ability to practice many of the poses with ease. Some of the common problems associated with tight hamstrings are:
---
Two pillars of yoga practice – Abhyasa (practice) and Vairagya (non-attachment)
Patanjali, in the Yoga Sutras, has given us this definition of Yoga:
Yogash-chitta-vritti-nirodhah (sutra 1.2)
"Yoga is defined as the cessation of the fluctuations of the mind-complex"
In practical terms, this sutra can be translated as "yoga is the ability to stay calm in all situations in life". When we say "all situations in life", it implies that no matter how dire or desperate the situation may seem, we need to learn how to stay totally calm and peaceful. Only with a calm mind can we handle even the most difficult situation in life effectively and efficiently. The reverse is also true - if we allow the mind to get disturbed, then any decision or action that we take with a disturbed mind cannot be the most effective and, in fact, can bring about negative results.
In subsequent sutras, Patanjali talks about the two pillars of yoga practice that will help us achieve that calmness of mind that we are seeking - abhyasa (practice) and vairagya (non-attachment).
abhyaasavairaagyaabhyaaM tannirodhaH (sutra 1.12)
---
Yoga in the News
Yoga can decrease inflammation, fatigue in breast cancer survivors
Yoga isn't just for improving muscle strength and flexibility. New research published in the Journal of Clinical Oncology found that yoga may be a safe way to reduce fatigue and improve overall health in breast cancer survivors.
Is Yoga Enough to Keep You Fit?
" ...  Even physiologists who don't do yoga now agree that the practice provides benefits well beyond flexibility and relaxation. Recent research—though preliminary—shows that yoga may also improve strength, aerobic capacity, and lung function. "
Research partnership brings mindfulness/yoga practices to schools in Middle East
Transformative Life Skills (TLS) -- which involves training in yoga postures, breathing techniques and centering meditation -- has been shown to help students to focus, to regulate their emotions and to enhance their resilience in the face of severe stress and trauma.
---
Have a question/suggestion?
If you have a yoga-related question, please write to me and I would do my best to provide an answer in a timely manner. I would love to hear your suggestions for future newsletter articles.
back to top