Newsletter April, 2013
In this issue:
---
Yoga for kids - new 8-week session April 13
When: Every Saturday 9:00-10:00 AM
Fee: $75
Location: Please call me at 919-926-9717
---
12-day Pranayama/Meditation Intensive, April 10-21
No prior pranayama or meditation experience is required.
When: Wednesday, April 10- Sunday, April 21, 2013
Time: 6:00 – 7:30 AM
Location:
Raleigh Institute of Martial Arts, 1103 Copeland Oaks, Morrisville, NC 27560
Daily Routine: (approximate) - Light stretching (10-15 minutes), Pranayama (30 min), Relaxation (10 min), Yoga philosophy (15 min), Meditation (20 min).
Commitment: A firm commitment to follow this schedule and attend every day
Fee: $75
Call early to reserve a spot!
---
Taking care of neck and shoulder pain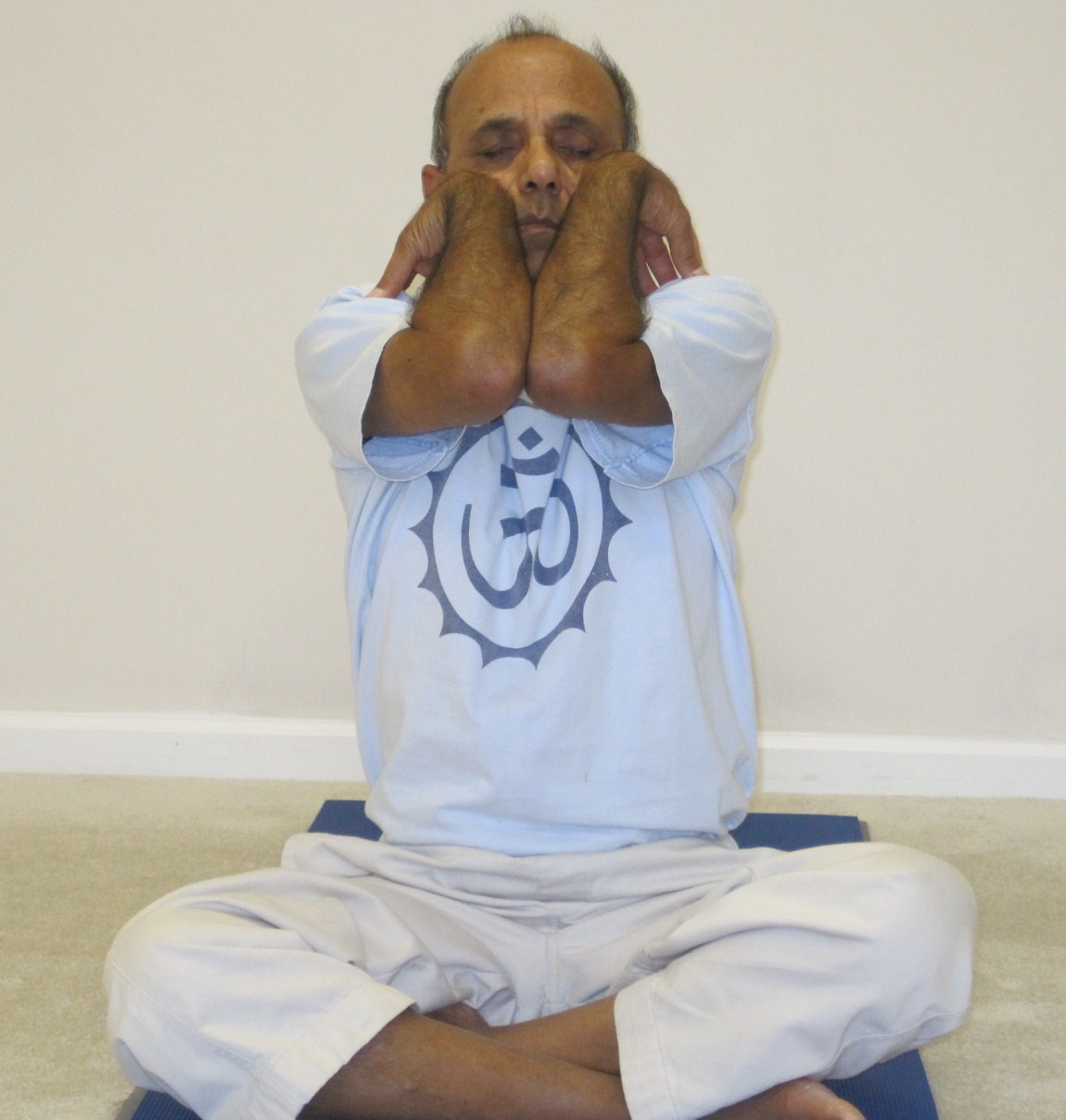 Stress relief or stress management is perhaps one of the most common reasons why people join a yoga class. In addition to the mental and emotional suffering caused by stress, most people tend to feel its physical manifestation in the form of pain or discomfort in the neck and shoulder area. The problem is further exacerbated because most of us sit in front the computer all day long in non-optimal postures which causes further strain to the neck and shoulders. In these two posts I provide simple stretches to release tension in these two areas:
Stretches for the neck
Stretches for the shoulders
Can Yoga help in weight loss?
One of the common reasons why many of the students join a yoga class is weight loss. Of course, many students have doubts as to how yoga, which is generally a gentler form of exercise, can help you lose weight. Most people tend to identify weight loss with vigorous physical activities in a gym or a fitness center - treadmill, pumping iron etc. So, does yoga help in weigh loss and, if so, how?
---
Surya Namaskar Yogathon Experience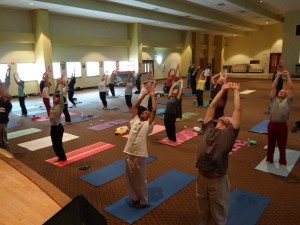 Whether you are a seasoned practitioner or an infrequent practitioner of meditation, you know how difficult it is to keep the mind steady on the object of your meditation. That is simply because that is the very nature of the mind. The mind only knows how to run around with different thoughts, emotions, feelings, perceptions etc. Swami Vivekananda likened the mind to a monkey - not an ordinary monkey but one who has had an alcoholic drink or two. Not only that, but the monkey has also been bitten by a scorpion. That is how the mind behaves all the time.
---
Yoga in the News
3 Yoga Nidra health benefits
The ancient practice of yoga nidra, also known as yogic sleep, is a meditative practice that results in conscious deep sleep. Current research suggests that yoga nidra can help relieve menstrual problems, diabetes symptoms and post-traumatic stress disorder (PTSD).
Yoga May Benefit Patients with Abnormal Heart Rhythm
Rigorous practice of yoga can help reduce episodes of irregular heartbeat and improve the symptoms of anxiety and depression often associated with atrial fibrillation – a common heart rhythm disorder. On average, yoga was found to cut patients' episodes of atrial fibrillation in half and significantly improve quality of life
---
Have a question/suggestion?
If you have a yoga-related question, please write to me and I would do my best to provide an answer in a timely manner. I would love to hear your suggestions for future newsletter articles.
back to top