Newsletter May, 2015
In this issue:
---
Yoga videos on my youtube channel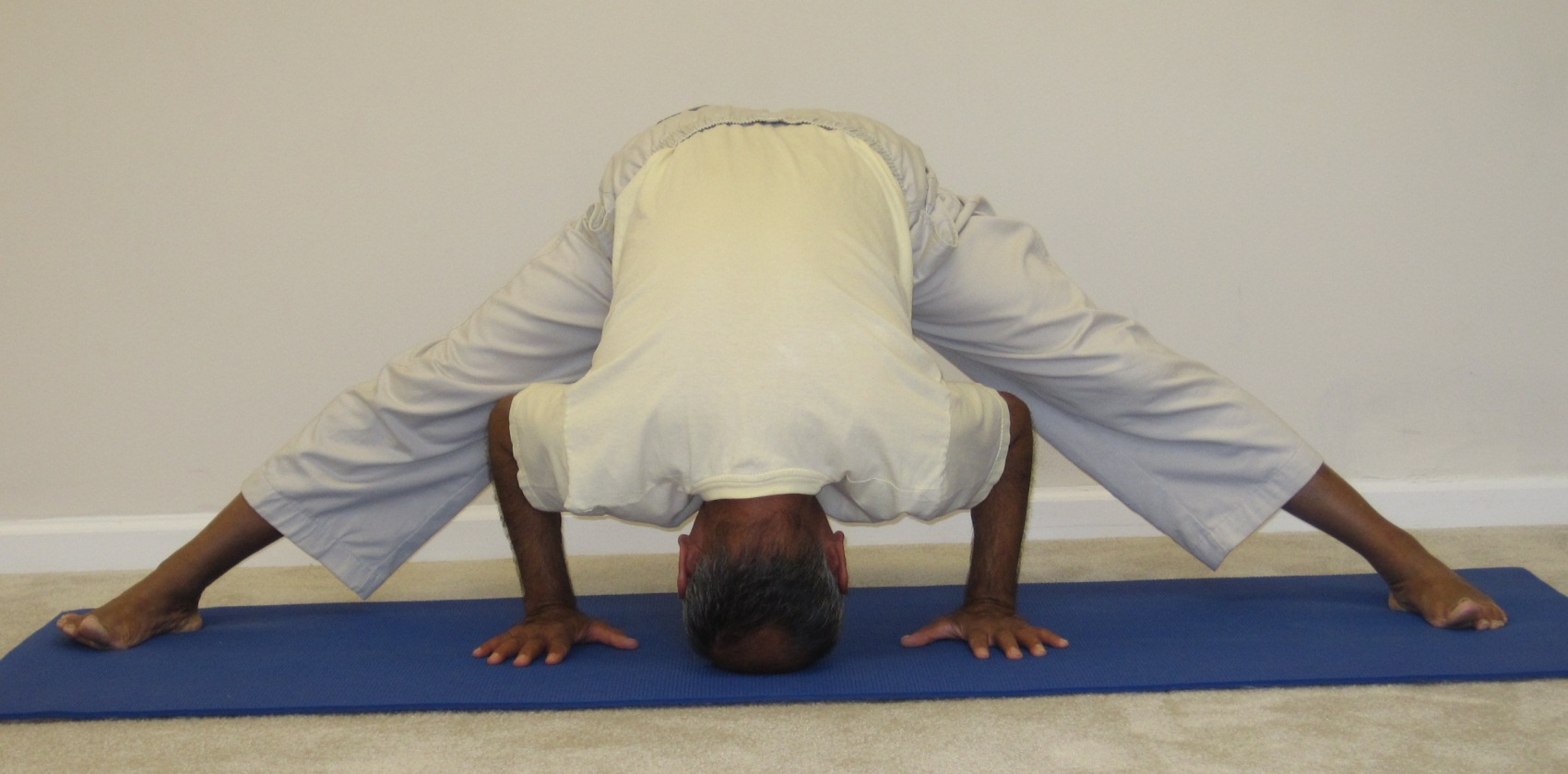 Prasarita Padottanasana
If you have visited my facebook page recently, you may have noticed that I have started adding short video sequences of some of the most commonly practiced asanas on youtube. Many of the students have asked me for video instructions on the basic asanas or sequence of asanas which can help them with their personal home practice. I have been unable to present these video sequences in the past as I could not find someone who could shoot and edit the videos. Fortunately, a few months ago, my good friend, Ami, who is an excellent videographer, very kindly agreed to help me shoot these videos. For the last few weeks we have been shooting, on the average, one short video every week and putting it up on youtube.
---
Four simple poses for a strong core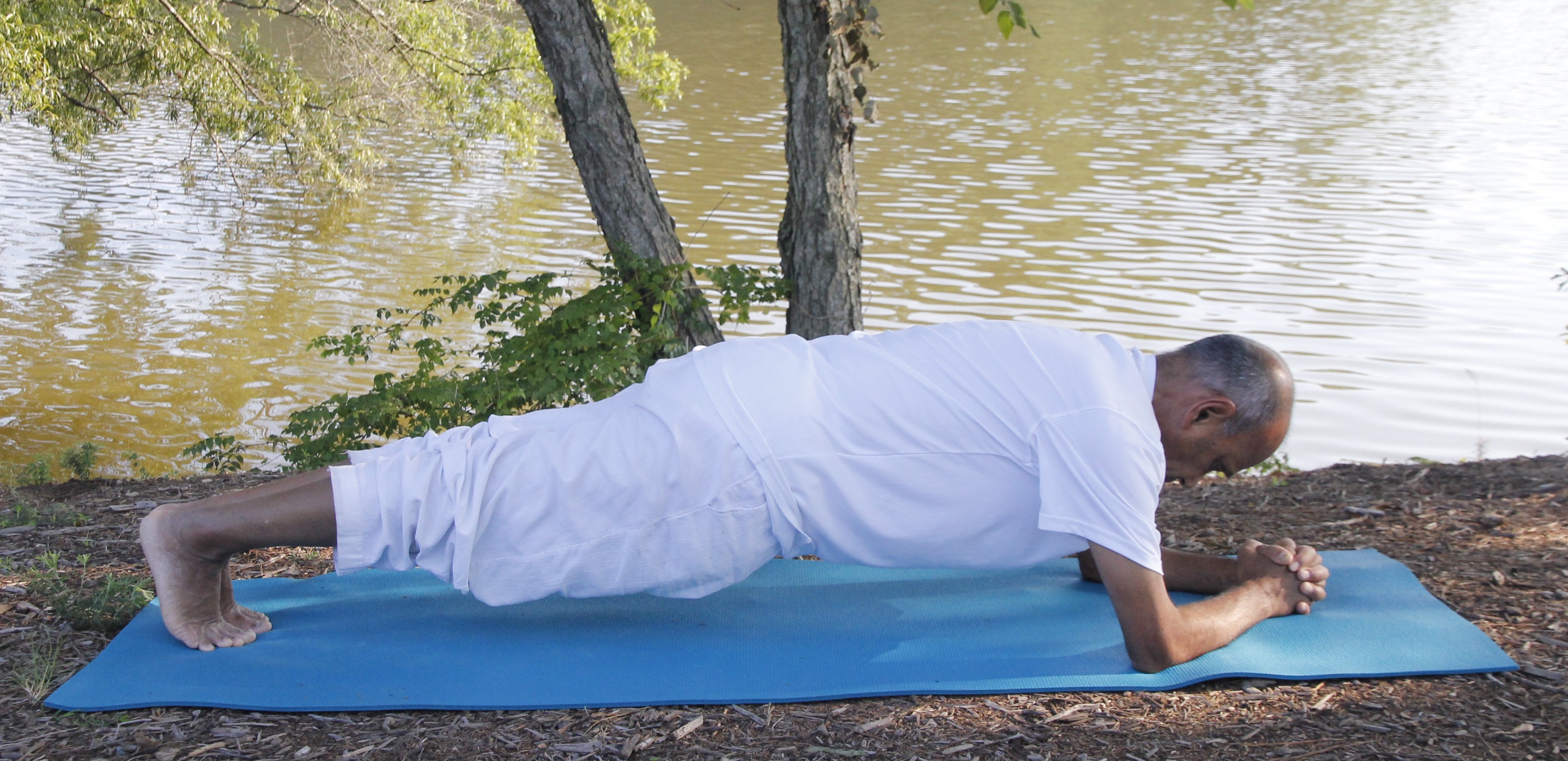 Forearm Plank
Core and back muscles, lower back in particular, are perhaps two of the most important sets of muscles in yoga practice. These muscles get used during majority of the yoga asana and pranayama practices. Strength and stability of these muscles can help you perform most of the yoga practices effectively and safely. On the other hand, a strong and regular yoga practice can help develop these muscles effectively.
---
Upcoming programs
21-day yoga immersion, May 11-31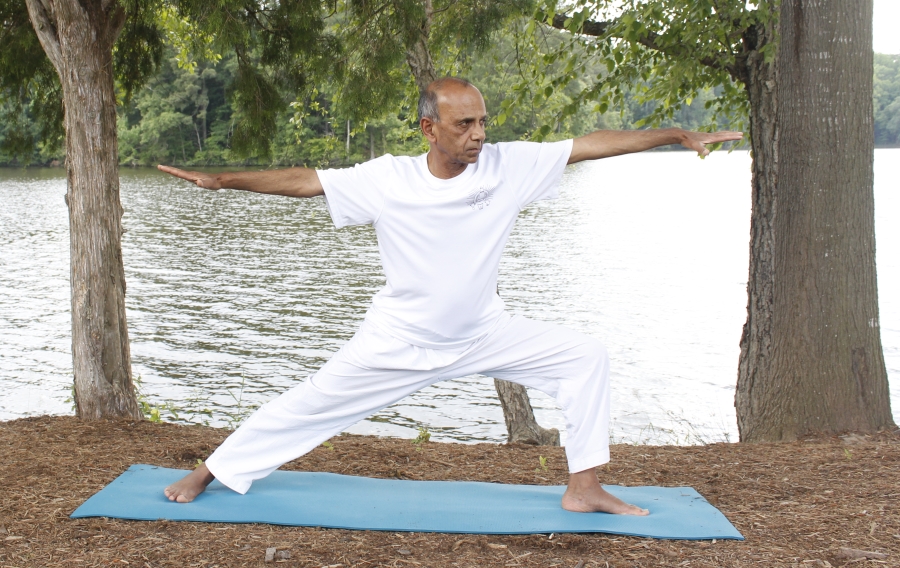 Virabhadrasana (Warrior2)
I invite you to join me on this exciting and deeply rewarding 21-day yoga journey. Here are the particulars:
When: Monday, May 11 - Sunday, May 31, 2015
Time: 6:00 AM - 7:30 AM
Location: 4000 Bearcat Way, Suite 102, Morrisville, NC 27560
Commitment:

A firm commitment to complete the program without missing a day
At the end of the program, continue the same practice at home for another 21 days to make it a life-long habit

Fee: $125
---
Understanding the Mind to eliminate Stress
What: An Introduction to the Yoga Sutras of Patanjali
When: First Saturday of the month (note change of schedule this month)
Next Session: Saturday, May 16, 2015
Focus: Meditation

TIME: 2:30 - 4:30 PM
LOCATION: 4000 Bearcat Way, Suite 104, Morrisville, NC 27560
FEE: by voluntary donation
---
Free Ashtanga Vinyasa classes by Jessica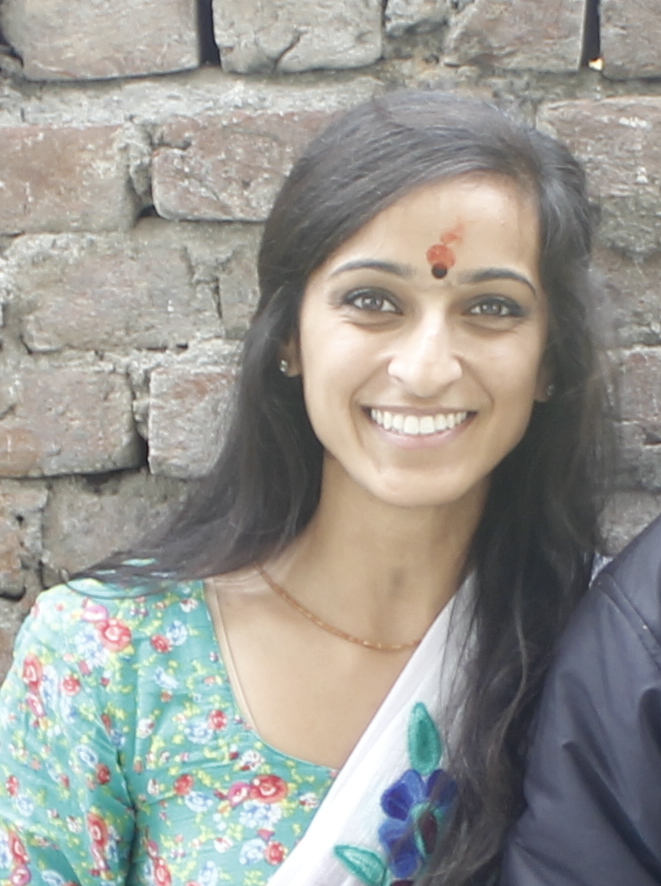 Jessica Vyas
I am delighted to announce that Jessica Vyas will be joining our team and start offering yoga classes in the Ashtanga Vinyasa Yoga style at the studio.
What: Intro to Ashtanga Vinyasa Yoga
Cost: FREE
When:
Monday, May 4, 6:30-8 PM
Tuesday, May 5, 6:30-8 PM
Location: Integral Yoga Studio, 4000 Bear Cat Way, suite 102, Morisville, NC 27560
To register for these free classes, please fill out the registration form, providing information in all the fields, and submit it online.
---
Yoga in the News
PM Narendra Modi launches International Day of Yoga website
"Flanked by UNESCO Director General Irena Bukova, Modi officially launched the idayofyoga.org website after addressing a gathering at the UNESCO headquarters that included a large number of NRIs."
The Meditation Practice That Makes You Nicer, Healthier And More Focused
"The study, conducted at Stanford University's Center for Compassion and Altruism Research and Education and recently published in the Journal of Positive Psychology, found that training in compassion meditation is effective in both helping people see themselves with more kindness, but also warding off distracting negative thoughts that can hurt a person's focus, health and well-being."
Mindfulness-Based Therapy Can Help Against Depression
"People with recurrent depression may benefit from mindfulness-based cognitive therapy, according to a new study. The study took place in England and included 424 people with recurrent major depression."
Yoga as a practice tool
"Studies show the practice—which combines stretching and other exercises with deep breathing and meditation—can improve overall physical fitness, strength, flexibility and lung capacity, while reducing heart rate, blood pressure and back pain."
---
Have a question/suggestion?
If you have a yoga-related question, please write to me and I would do my best to provide an answer in a timely manner. I would love to hear your suggestions for future newsletter articles.
back to top