Newsletter July, 2014
In this issue:
12-day Pranayama/Meditation Intensive
Gentle Yoga, a 4-class series
Intro to Yoga Sutras Part 3 - Eight Limbs of Yoga
---
Upcoming Programs
12-day Pranayama/Meditation Intensive, July 7-18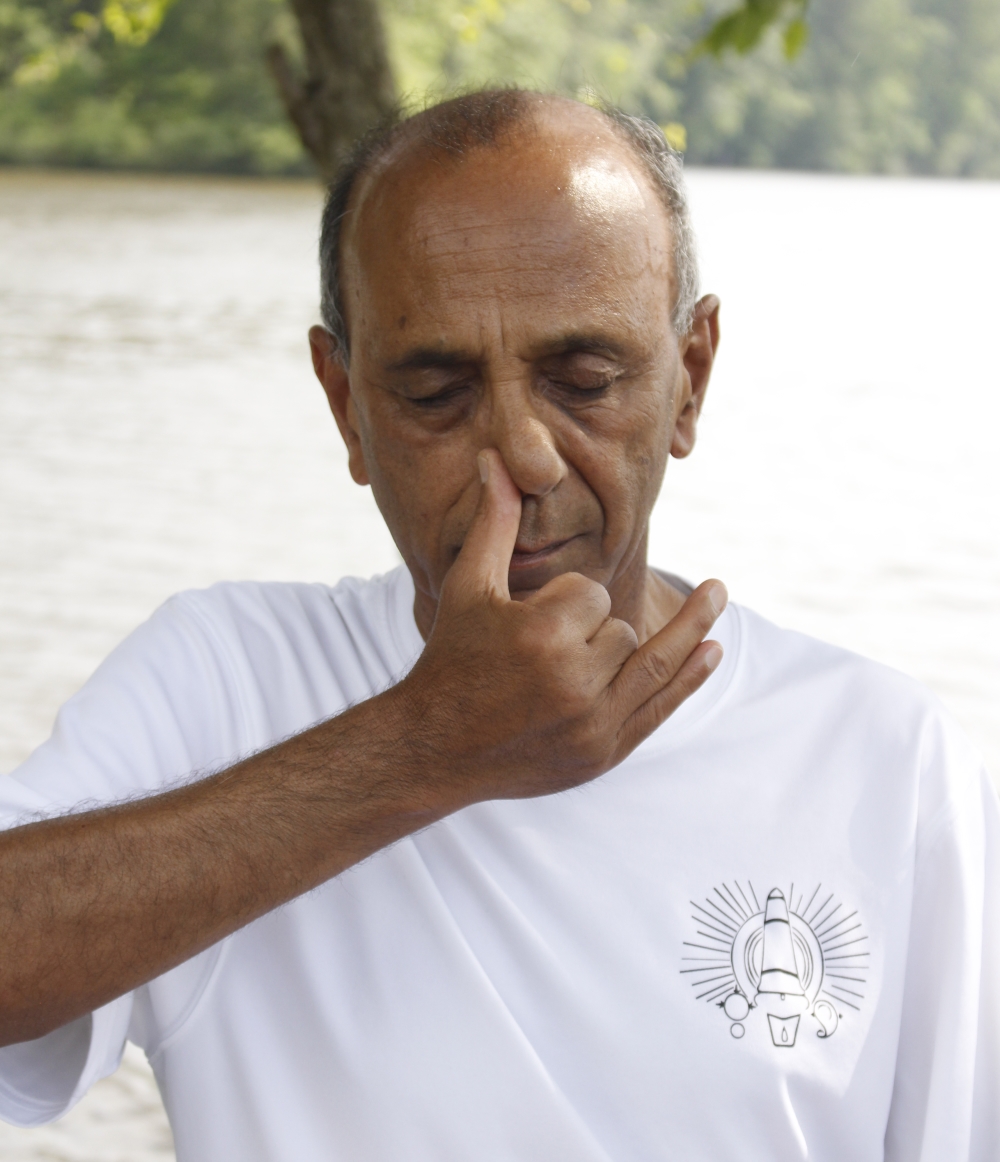 Vishnu Mudra
When: Monday, July 7 - Friday, July 18, 2014
Time: 6:00 – 7:30 AM
Location: 4000 Bearcat Way, Suite 102, Morrisville, NC 27560
Daily Routine: Light stretching (10-15 minutes), Pranayama (30 min), Relaxation (10 min), Yoga philosophy (15 min), Meditation (20 min).
Commitment: A firm commitment to follow this schedule and attend every day
Fee: $75
---
Gentle Yoga
(A 4-class series)
When: Thursdays, July 10, 17, 24 and 31
Time: 5:45 - 7:00 PM
Where: 4000 Bearcat Way, Suite 102, Morrisville, NC 27560
Fee: $44 (for full series); $13 (drop-in)

Pre-registration recommended

Instructor: Jyoti Shah
Contact: to sign up or if you have questions

Jyoti Shah: 919-439-0377, jyoti@yogasheila.com

Subhash Mittal : 919-926-9717, subhashmittal@gmail.com
---
An Introduction to the Yoga Sutras of Patanjali
(A four-part series)
WHEN: First Saturday of the month
Next Session: Saturday, July 5, 2014 (part 3)
Focus: The eight limbs of Yoga (Ashtanga Yoga - aka Raja Yoga)
TIME: 2:30 - 4:30 PM
LOCATION: Integral Yoga Studio, 4000 Bearcat Way, Suite 104, Morrisville, NC 27560
FEE: by voluntary donation
---
Padmasana (Lotus Pose)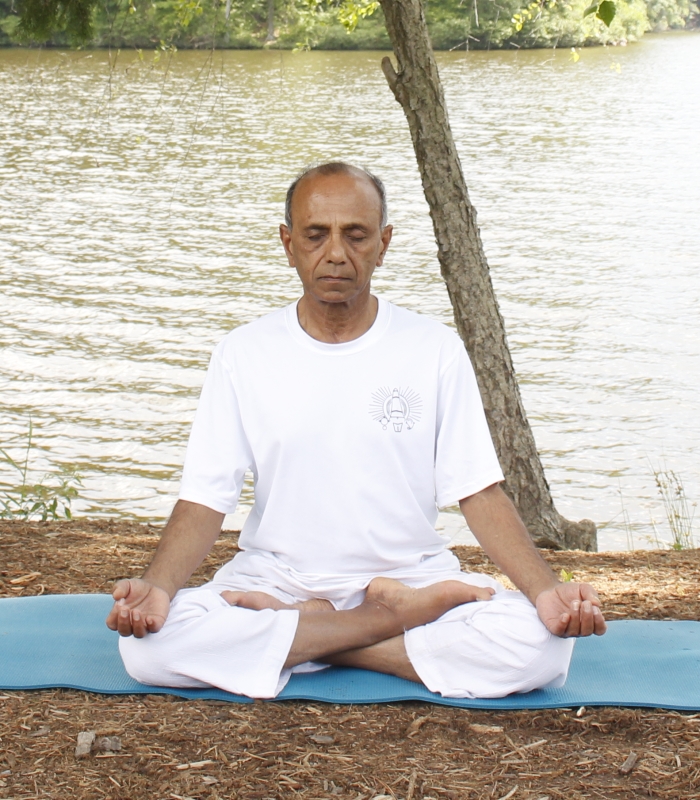 Padmasana (Lotus Pose)
When you see pictures of ancient yogis, most of them are shown meditating in Padmasana - पद्मासन - (Lotus Pose). This is one of the most commonly mentioned asanas as a meditative posture. Some of the other asanas that are commonly listed among meditative postures are Sukhasana (Easy Pose), Siddhasana (Adept Pose), Swastikasana and Vajrasana (Diamond Pose). These are the asanas in which you sit either for meditation or pranayama.
---
So-hum mantra meditation
The word "soham" (pronounced so-hum) is a composite of two separate sounds - "so" and "ham". The corresponding Sanskrit words are "sah" (meaning 'that')  and "aham" (meaning 'I'). When we join these two words together using the rules of Sanskrit grammar, we get the word "soham". The literal meaning of the word soham is "I am that". This is based on a concept which has been stated in some of the Upanishadic texts. 'I' here refers to the individual soul and 'that' refers to the universal consciousness. The essential meaning of the phrase is that at the deepest level, I am the same as the universal consciousness.
---
Yoga in the News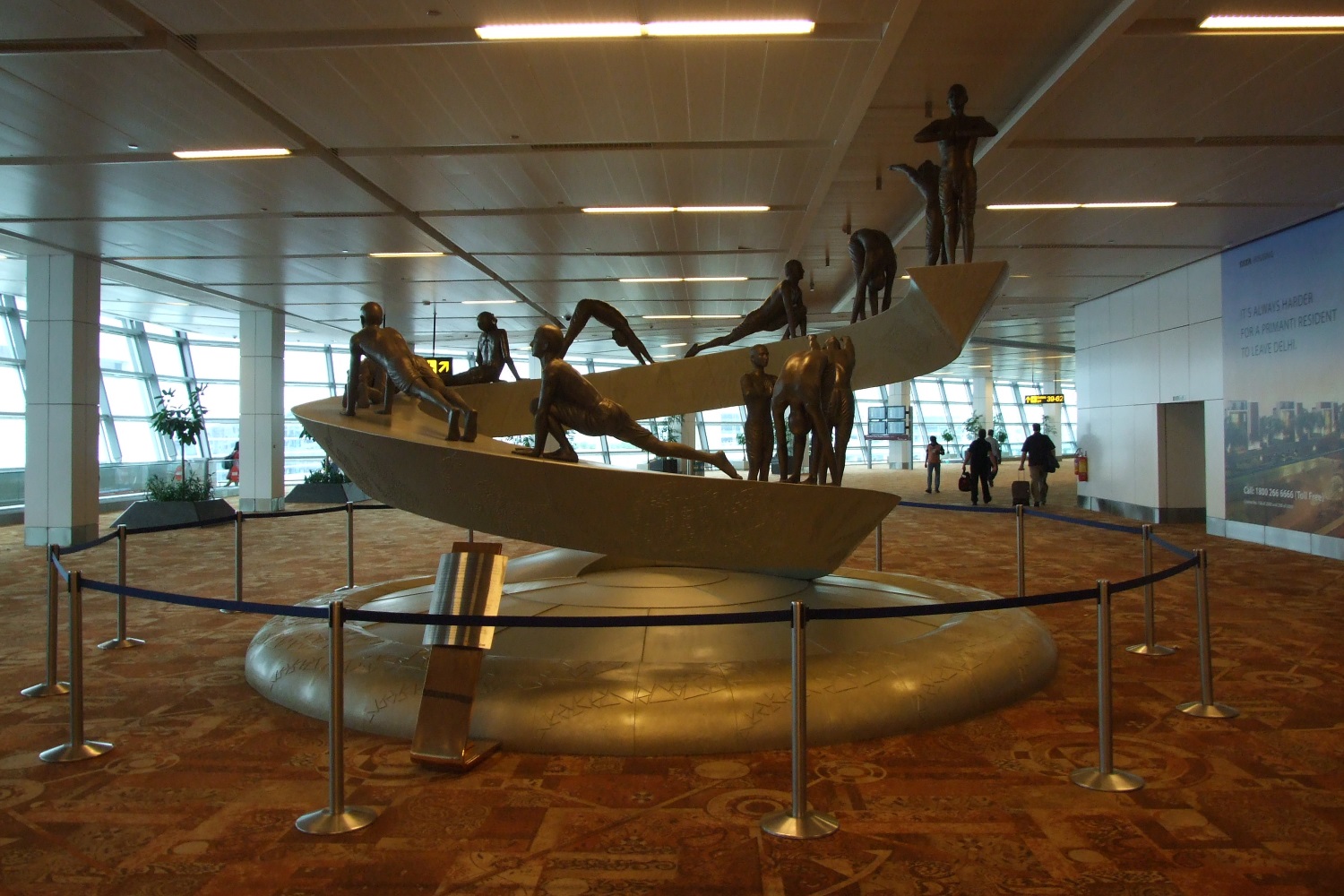 Surya Namaskar (Delhi airport)
Surya Namaskara statues at New Delhi Airport
Sculpture depicting 12 asanas (postures) of the Surya Namaskar (Sun Salutation) at Terminal T3 at Delhi Airport, New Delhi, India,
Effect of Pranayama before aerobic exercise
This is a series of discussions on a web forum on how various athletes report their experiences with the practice of pranayama before undertaking an aerobic exercise. Very interesting read!
Yoga May Be More Beneficial Than a Gym
"Many yoga enthusiasts swear by this form of exercise over going to a gym as the best way to stay in shape and lead a healthy lifestyle. Yoga has proven its benefits with weight loss, muscle definition, and keeping a healthy mind and body. "
---
Have a question/suggestion?
If you have a yoga-related question, please write to me and I would do my best to provide an answer in a timely manner. I would love to hear your suggestions for future newsletter articles.
back to top