Newsletter July, 2015
In this issue:
---
Video channel on Youtube
As you will notice from the recent posts on my blog, I have been adding short videos of many of the commonly practiced asana and pranayama sequences. I plan to continue to do so, and try to post one video each week on my youtube channel. I strongly urge you to subscribe to my youtube channel and visit the channel frequently to get instruction for your own asana and pranayama practices. Please share the link to the channel with your friends who might benefit from these detailed video instructions.
I would love to hear your feedback and, of course, would welcome suggestions for future videos that you would like to see on the channel.

---
Ujjayi Breathing and Ujjayi Pranayama (with video)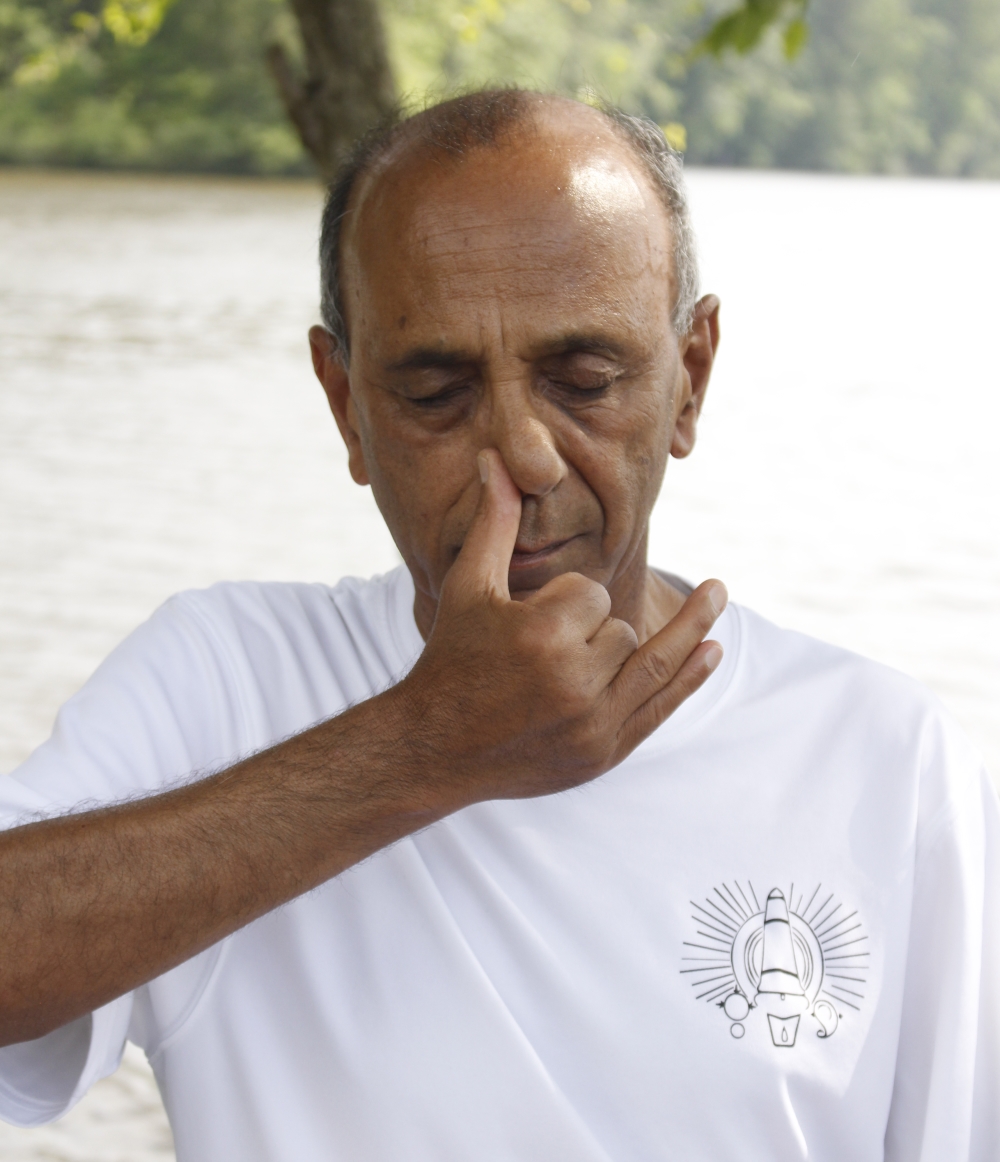 Vishnu Mudra
"Ujjayi is practiced while breathing through the nose but narrowing the throat by partially closing the epiglottis (the piece of cartilage at the top of your voice box) thus producing a slight hissing sound (it may also be compared to a light snoring sound or the sound of an ocean wave). This sound is a result of friction of the incom ing or outgoing air at the base of the throat. In contrast, during normal breathing, friction happends in the nostrils."
---
Bend it like a bow – Dhanurasana (with video)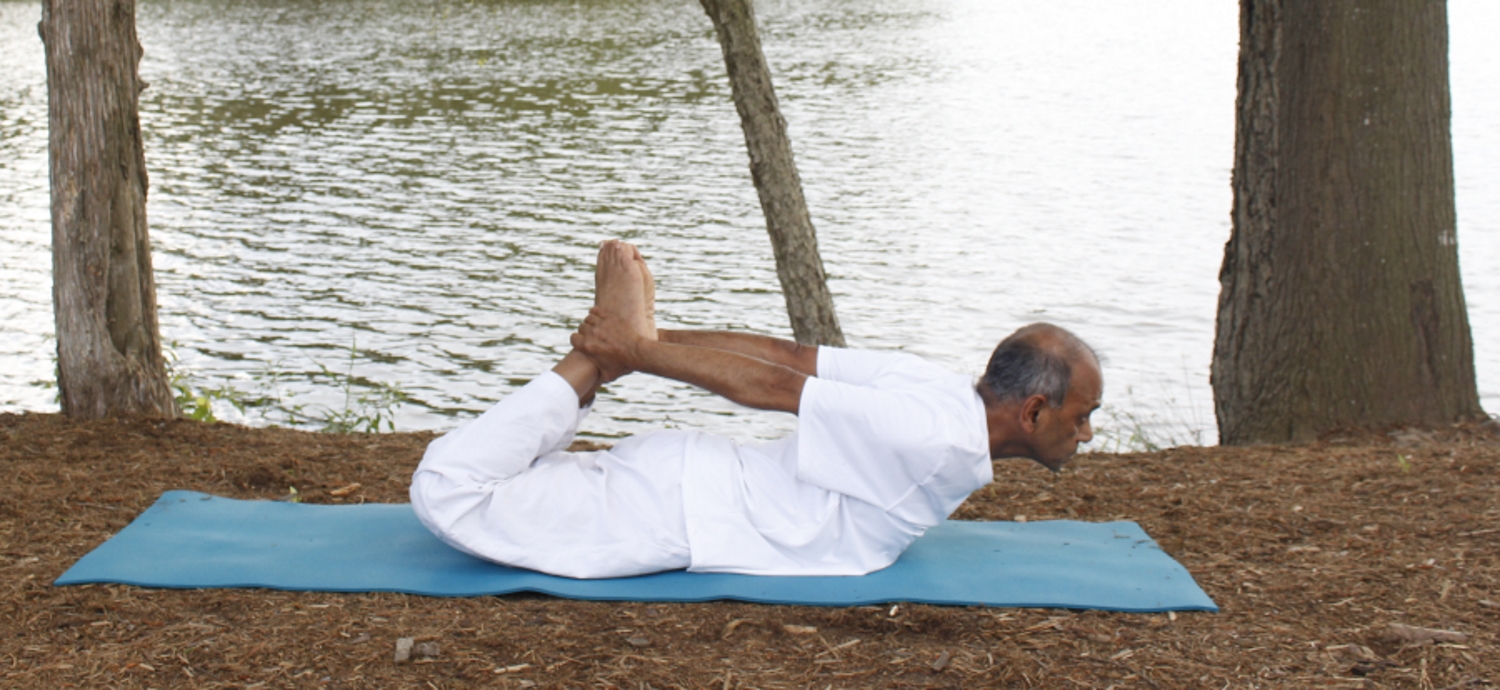 Dhanurasana (Bow Pose)
Dhanurasana - धनुरासन -(Bow Pose) is one of the most commonly practiced back-bending poses. The Sanskrit word 'dhanu' means a bow. In the final position, the asana resembles a bow ready to shoot an arrow. It provides some of the same benefits as Shalabhasana (locust) and Bhujangasana (cobra) but also has some benefits unique to the pose.
---
Jala Neti (Nasal Irrigation) with video demonstration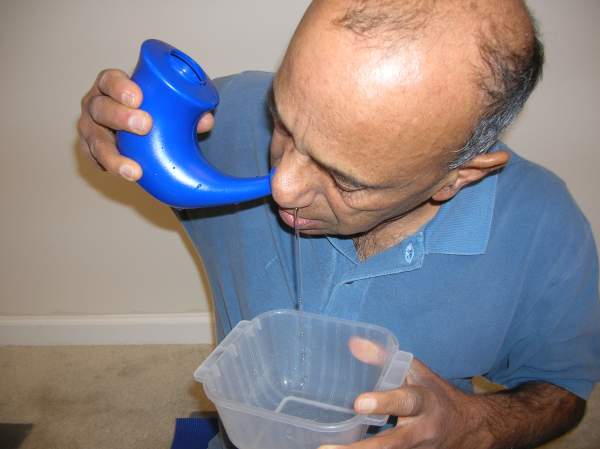 Jala Neti (Nasal Irrigation)
Jala Neti is a simple technique which involves using a special "neti pot" filled with warm, slightly salted water. The nose cone is inserted into one nostril and the position of the head and pot is adjusted to allow the water to flow out of the other nostril. Whilst the water is flowing through the nasal passages one breathes through the mouth. After half a pot has flowed in one direction, the water flow is reversed. When the water in the pot is finished, the nose must be properly dried.
---
Upcoming Programs
21-day Yoga Immersion, Jul 20-Aug 9
I am pleased to announce the next 21-day yoga immersion program as follows:
---
14-day Ashtanga Vinyasa with Jessica
---
Essential message of Bhagavad Gita
---
FREE Yoga class, Sat, Jul 4, 10:30 am - 12:30 pm
Come celebrate 4th of July with me! Treat yourself to the gift of a FREE yoga class on Independence Day:
---
Yoga in the News
Yoga and the Brain: A Vision of Possibilities
"Taking brain scans (MRIs) of subjects who underwent an eight-week program in mindfulness meditation, Lazar found that compared to a control group, there was an increase in the size of the hippocampus among the meditators--the hippocampus is important in learning, memory, and the regulation of emotions. It's also one of the first regions to start degenerating in Alzheimer's disease. A smaller hippocampus is also seen in people with severe clinical depression and post-traumatic stress disorder."
Yoga : Aligning to the Source (a nice video)
"Millions of people around the world today practice some from of Yoga and this Film explores the origins of Yoga, its development and practices, its integration across religions in India, the science behind it and its successful spread all over the world. It demonstrates how Yoga can be a comprehensive set of tools for life, for realigning one's mind and body in equilibrium and for accessing a higher sense of consciousness and awareness."
This 84-Year-Old Can Do Yoga Like Nobody's Business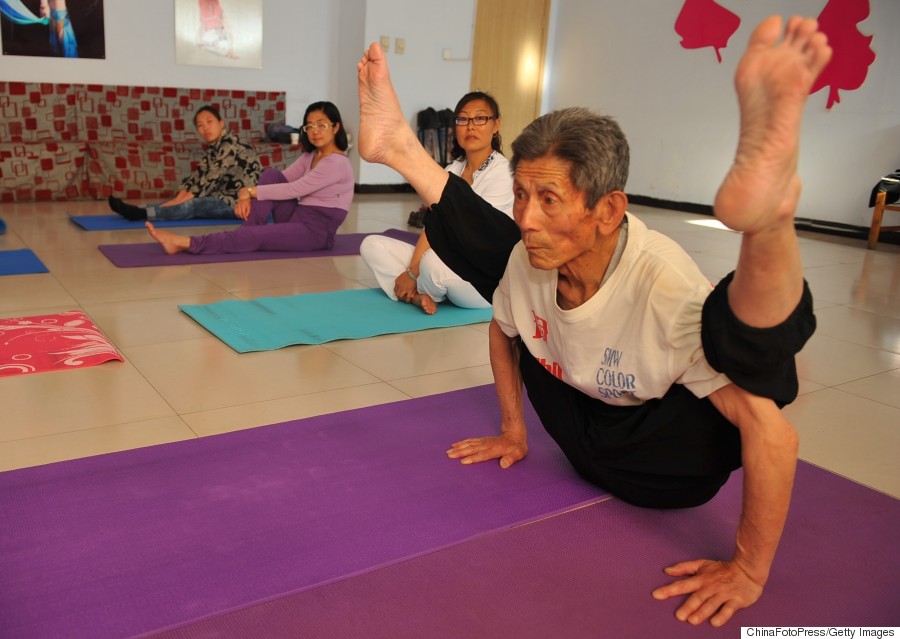 Yoga at 84-year old
"While you're struggling to do downward-facing dog and spending most of your time in the child's pose, this senior is able to cross his feet behind his head without breaking a sweat. An 84-year-old retired worker in China, Hou Zhenshan not only practices but teaches yoga in Zhangjiakou, China. "
---
Have a question/suggestion?
If you have a yoga-related question, please write to me and I would do my best to provide an answer in a timely manner. I would love to hear your suggestions for future newsletter articles.
back to top