Newsletter August, 2011
In this issue:
---
21-day Yoga Challenge, August 2011
Due to the overwhelming response for the 21-day challenge programs that I have offered so far this summer, I decided to offer another one in August. The next 21-day challenge is scheduled for August 8- 28, 2011. Once again, I've had a very positive response and all the spots for this program are now filled. Please let me know if you would like to participate in the 21-day program that I plan to offer in future (most likely November).
Here are the particulars for the August session:
When: Monday, August 8 - Sunday, August 28, 2011.
Time: 6:00 AM - 7:30 AM
Where: Kalasrishti - 3000 Bearcat Way, Suite 112, Morrisville, NC 27513 (off Aviation Parkway)
Cost: $125
---
Understanding Asana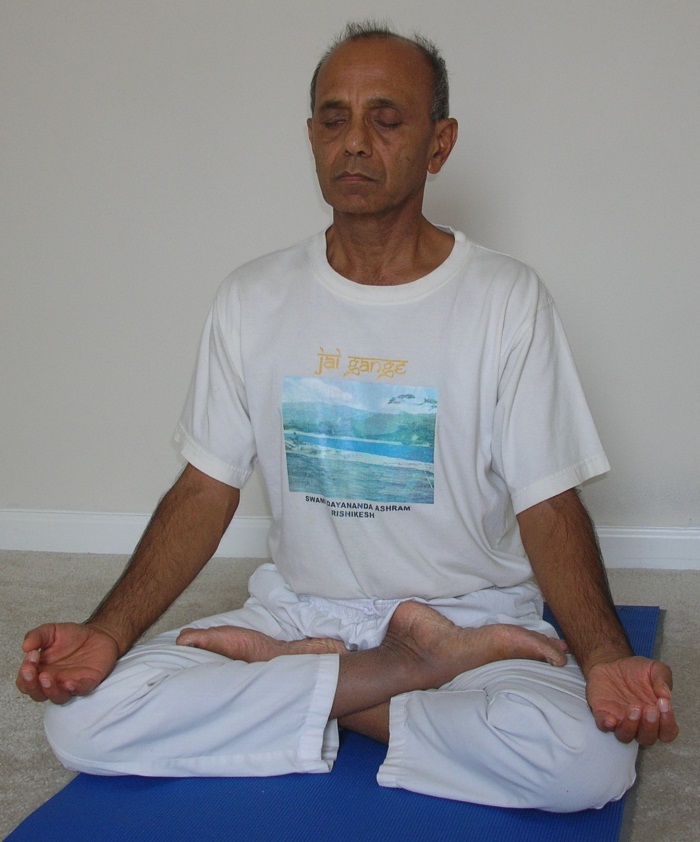 For most people practicing "yoga", the word yoga is synonymous with the physical aspect involving asana (yoga postures) practice. In most yoga classes taught in gyms or fitness centers, the entire duration of the class is usually spent in an intense practice of asanas. Many of these classes follow the yoga styles such as  Ashtanga Yoga, Power Yoga, or Flow Yoga etc,. Toward the end of the class there is a brief (about five minutes) period devoted to "shavasana" or relaxation. The main objective of these classes is to achieve physical fitness.  Asana, however, is only one of the eight limbs of yoga as per the system of yoga (Yoga Sutras) given to us by Sage Patanjali several thousand years ago.
---
Yoga in the News
Yoga therapy for various disorders
"In all our investigations, there is a high degree of evidence that yoga in different forms does have a curative effect in diseases like depression, memory loss in elderly persons, schizophrenia and others. We worked out specific protocols for yoga for specific neurological problems. The degree of improvement is comparable to that of medicine," said programme director, Advanced Centre for Yoga, Nimhans, Dr B N Gangadhar.
Yoga can reduce chronic pain
A small Canadian study announced July 27 found that practicing yoga twice weekly for eight weeks reduced the symptoms of chronic pain and mental stress in women with fibromyalgia.
Yoga's benefits for breast cancer survivors
In response to staggering obesity and breast cancer mortality rates, a new local study is testing how different types of exercise—like yoga—best improve cancer survivors' fitness, quality of life and molecular indicators of future risk.
Is meditation the push-up for the brain?
Now, a follow-up study suggests that people who meditate also have stronger connections between brain regions and show less age-related brain atrophy. Having stronger connections influences the ability to rapidly relay electrical signals in the brain. And significantly, these effects are evident throughout the entire brain, not just in specific areas.
---
Have a question/suggestion?
If you have a yoga-related question, please write to me and I would do my best to provide an answer in a timely manner. I would love to hear your suggestions for future newsletter articles.
back to top