Newsletter August, 2012
In this issue:
---
21-day Yoga Challenge, August 5-26
When: Sunday, August 5- Sunday, August 26, 2012 (no class on August 19)
Time: 6:00 – 7:30 AM
Location: Kalasrishti, 3000 Bearcat Way, Suite 112, Morrisville, NC 27560
Commitment: A firm commitment to follow this schedule and attend every day
Fee: $125
Please visit here for more details...
---
Bakasana (Crane Pose) - build strength in arms and core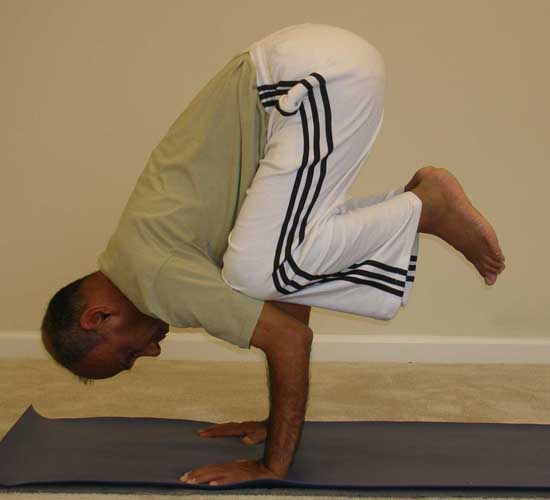 The word "baka" means a crane in Sanskrit - hence the name "Crane Pose". In some texts, you may find the word 'bakasana' ( बकासन) wrongly translated as "Crow Pose". The word for crow in Sanskrit is "kaka" so the Sanskrit word for "crow pose" would be "Kakasana".
---
Naadi Shuddhi (Alternate Nostril Breathing) with breath retention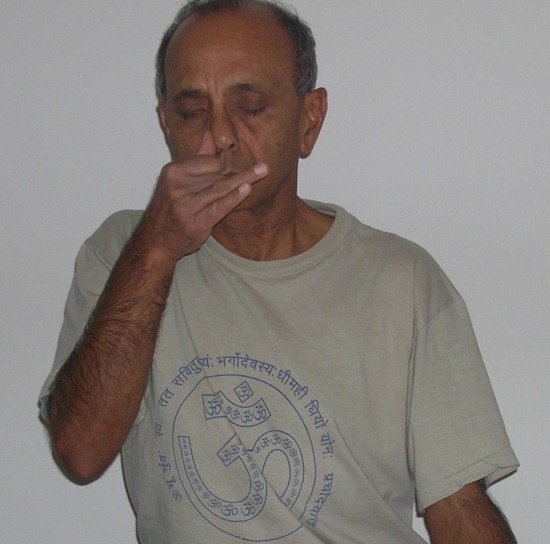 In the past, I have written about the concept of kumbhaka (breath retention). I also described a few of the pranayama techniques that involve the practice of kumbhaka. In today's post I will discuss kumbhaka as part of one of most commonly practiced pranayama techniques - alternate nostril breathing (Naadi Shuddhi or Anuloma Viloma). I have discussed the basic technique for Naadi Shuddhi in an earlier post.
---
"Secret of my Longevity" - Khushwant Singh
Khushwant Singh is sometimes referred to as the "dirty old man of Indian Journalism". He is a prominent novelist and journalist and has written several books, poems etc and has been the editor of most of the popular Indian journals. As he turns 98 next month, he gives his own spin on longevity.
---
Yoga in the News
Yoga may help stroke survivors better balance
"Group yoga can improve balance in stroke survivors who no longer receive rehabilitative care, according to new research in the American Heart Association journal Stroke."
Is yoga enough to keep you fit?
"I've always maintained that yoga provides more than adequate cardiovascular benefits," says Schumacher. "Now I have the evidence that regular yoga practice at a certain level of intensity will provide you with what you need."
Yoga for Heart
"It was evaluated from this study that workplace yoga practice has positive effects on cardiovascular system. It helps in reducing the worksite stress and reduces the risk of cardiovascular and metabolic disorders."
---
Have a question/suggestion?
If you have a yoga-related question, please write to me and I would do my best to provide an answer in a timely manner. I would love to hear your suggestions for future newsletter articles.
back to top