Newsletter August, 2014
In this issue:
---
Upcoming Programs
21-day Yoga Challenge, Aug 4-24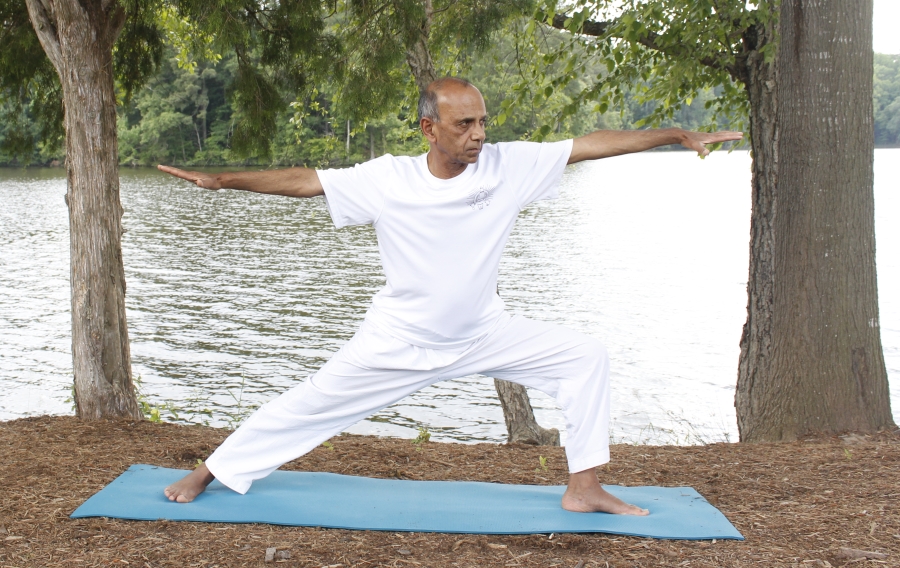 Virabhadrasana (Warrior2)
[Flyer]
Transform your life - join me for the 21-day yoga challenge:
When: Monday, August 4 - Sunday, August 24, 2014
Time: 6:00 AM - 7:30 AM
Location: 4000 Bearcat Way, Suite 102, Morrisville, NC 27560
Cost: $125
Please contact me if you would like to participate.
---
Intro to Yoga Sutras, Sat, Aug 2
When: First Saturday of the month
Part 4: Eight Limbs of Yoga (Ashtanga Yoga)
Next Session: Saturday, August 2, 2014
Time: 2:30 - 4:30 PM
Location: 4000 Bearcat Way, Suite 104, Morrisville, NC 27560
Fee: by voluntary donation
---
Anantasana (Reclining Vishnu Pose)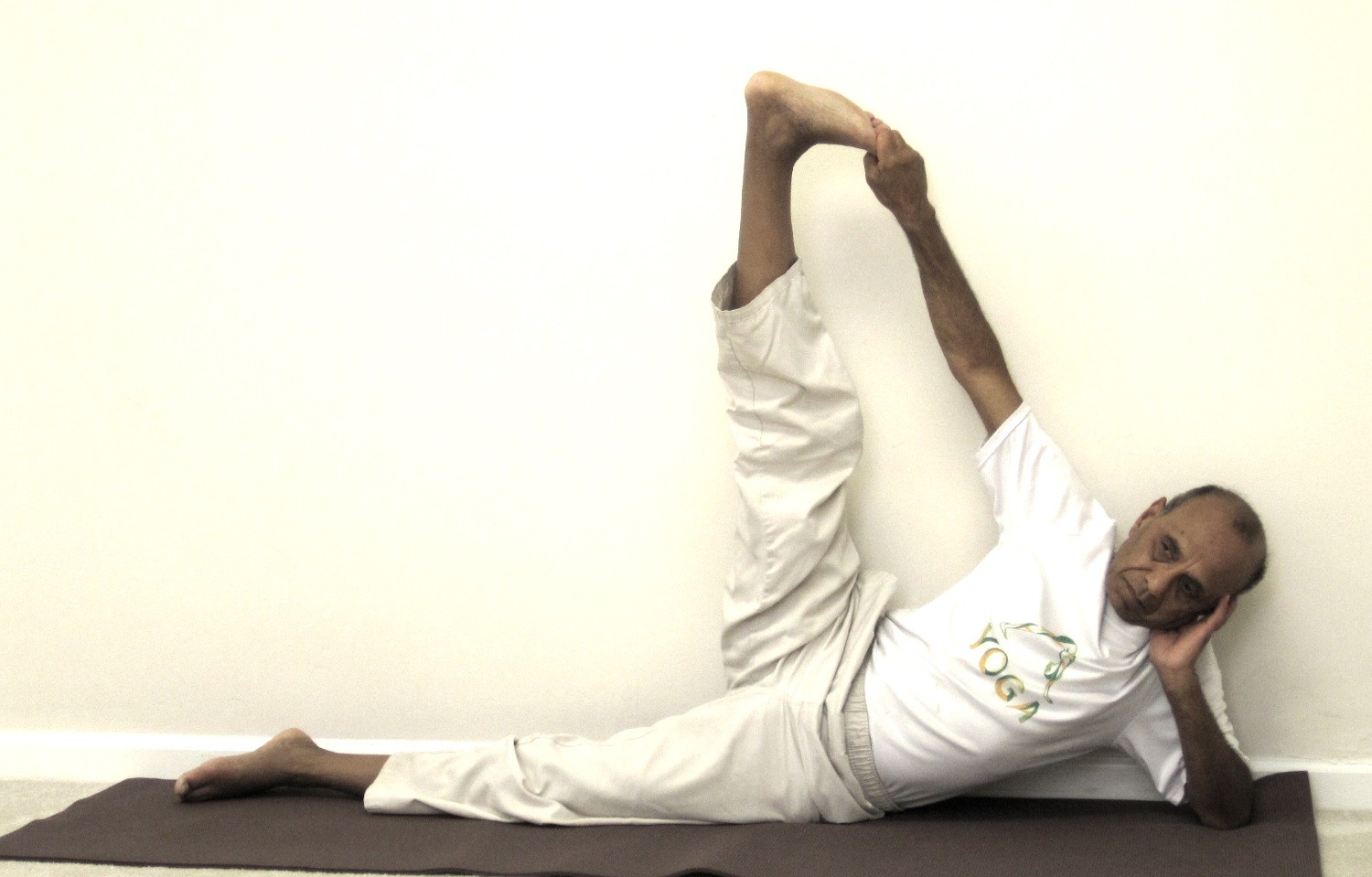 Anantasana (Against the wall)
Anantasana (अनन्तासन), also called the Reclining Vishnu pose, is a beginner to intermediate level pose. It provides a nice stretch for the legs and also is a balancing pose in the reclining position.
The word "ananta" which literally means endless or infinite, is one of the nicknames for Lord Vishnu. It is also the name of the 1000-hooded serpent that Vishnu is depicted resting on. Other names for the multi-hooded Ananta are Sheshanaga, Adishesha, and Ananta-shesha. In the Bhagavadgita (Chapter 10, verse 29), Sri Krishna, while describing 75 of his common manifestations, declares, "anantaś ca asmi nāgānāṁ": Of the nagas (multi-hooded serpents), I am Ananta. Sage Patanjali, the author of the famous Yoga Sutras, is also known to be an avatara (reincarnation) of the great Ananta-Shesha.
---
Yoga in the News
Can yoga beat anxiety disorders?
"According to a recent study published in PLOS one, yoga and some exercises having relaxing effect on the body can be beneficial for people suffering from social anxiety disorders."
Yoga has healing powers for cancer patients
" ... in the largest study of yoga that used biological measures to assess results, it seems that those meditative sun salutations and downward dog poses can reduce inflammation, the body's way of reacting to injury or irritation."
Scientific Studies On How Meditation Can Affect Your Heart, Brain And Creativity
" ... In this talk, Puddicombe — who is as equally as turned off by incense as me — shares the fascinating story of how he become a monk, and gives a convincing argument for why it is worth it to take 10 minutes a day to refresh the mind."
---
Have a question/suggestion?
If you have a yoga-related question, please write to me and I would do my best to provide an answer in a timely manner. I would love to hear your suggestions for future newsletter articles.
back to top