Newsletter October, 2013
In this issue:
---
The three most far-reaching benefits of yoga
The three most far-reaching benefits of the practice of yoga are:
All the impurities at the physical, vital, mental and emotional levels are removed.
The light of pure knowledge and wisdom shines through.
We attain self-realization with the dawn of discriminative discernment.
---
Mayurasana (Peacock Pose)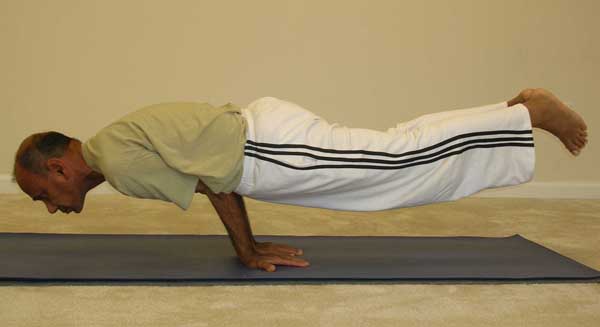 The name Mayurasana - मयूरासन - is a composite of two words - mayura (peacock) and asana (pose). The word peacock instantly brings to mind the image of this beautiful bird, dancing with the tail fanned out displaying the most gorgeous colors and designs. Description of a dancing peacock, with its spread out plumage, symbolizing beauty, strength and grace, can be found in many ancient Indian poetical texts. Legend has it that peacock has a strong digestive system as it can digest poisonous snakes, worms and scorpions. The practice of Mayurasana is similarly identified with building a strong digestive system, igniting the digestive fire (called Jatharagni).
---
Our new studio featured in Cary News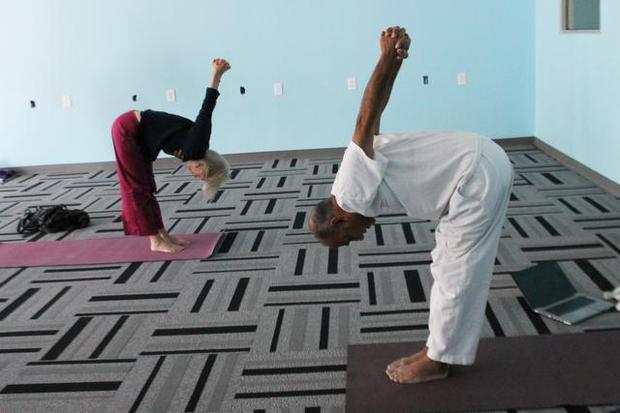 Yes, we were feautured on the front page of the Cary News last Wednesday!
"On Sunday, Mittal and other yoga enthusiasts will showcase the benefits and art of the practice. The Hindu Swayamsevak Sangh cultural organization will host the first Dharma & Yoga Fest at the North Carolina Hindu Society campus in Morrisville."
---
Free yoga classes by Cai McPhee, our new teacher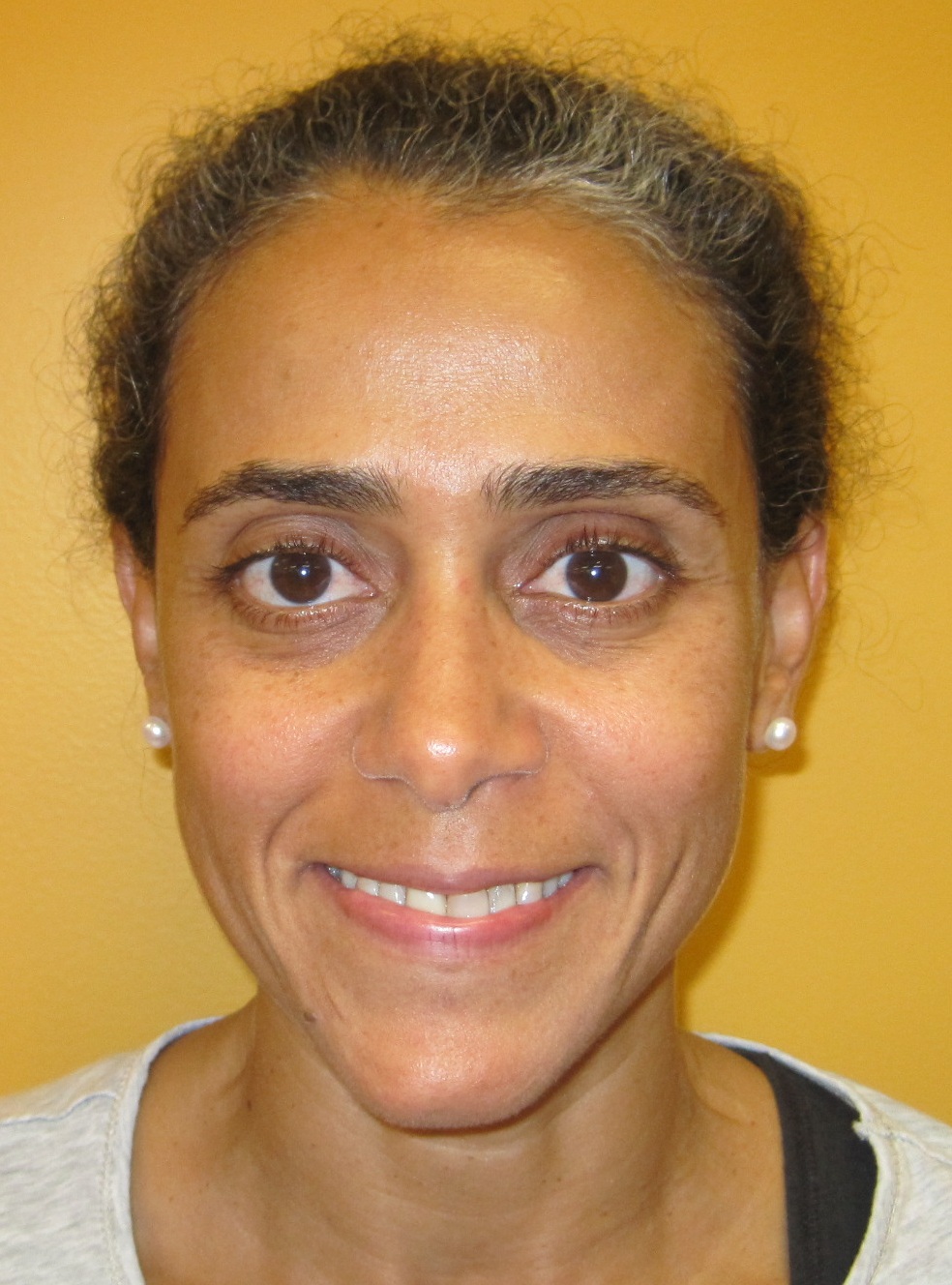 I am delighted to announce that we are adding two new classes to our schedule taught by Cai McPhee.
In order to introduce herself to our yoga community, Cai will be offering two free classes as follows:
Wednesday, October 2, 6:30-8 PM (Kundalini Yoga0
Thursday, October 3, 6:30-8 PM (Level 1/Level 2)
Please contact me to register if you would like to attend these free classes. I look forward to hearing back from you.
---
Yoga in the News
Health kick 'reverses cell ageing'
Prof Ornish said: "The implications of this relatively small pilot study may go beyond men with prostate cancer. If validated by large-scale randomised controlled trials, these comprehensive lifestyle changes may significantly reduce the risk of a wide variety of diseases and premature mortality.
Yoga for depression
"...yoga could be considered an ancillary treatment option for patients with depressive disorders and individuals with elevated levels of depression"
---
Have a question/suggestion?
If you have a yoga-related question, please write to me and I would do my best to provide an answer in a timely manner. I would love to hear your suggestions for future newsletter articles.
back to top