Newsletter October, 2014
In this issue:
---
Upcoming Programs
21-day Yoga Challenge, Oct 13 - Nov 2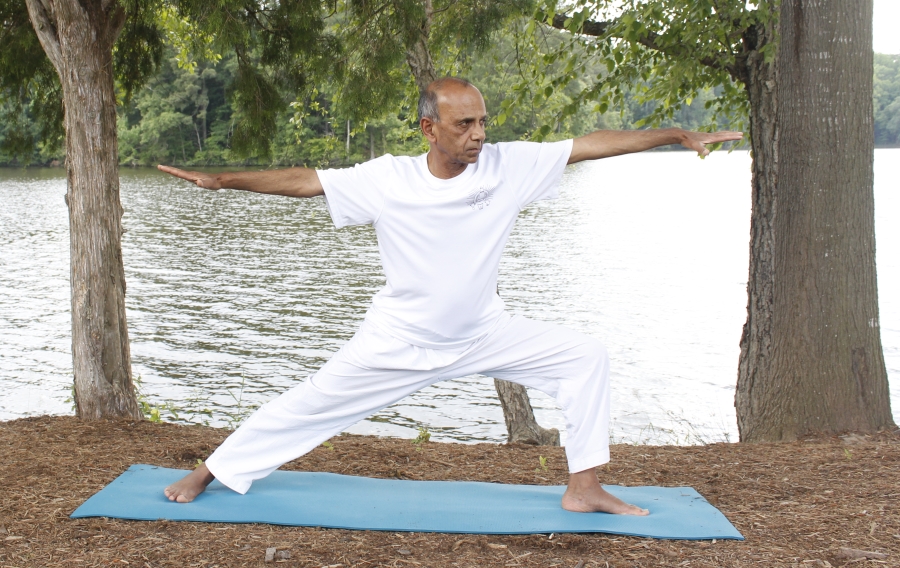 Virabhadrasana (Warrior2)
I am pleased to announce the next 21-day Yoga Challenge program. I invite you to join me on this exciting and deeply rewarding 21-day yoga journey. Here are the particulars:
When: Monday, October 13- Sunday, November 2, 2014
Time: 6:00 AM - 7:30 AM
Location: 4000 Bearcat Way, Suite 102, Morrisville, NC 27560
Commitment:

A firm commitment to complete the program without missing a day
At the end of the program, continue the same practice at home for another 21 days to make it a life-long habit

Fee: $125
Please contact me if you would like to participate. Please note that this class tends to fill up quickly. You may want to reserve your spot early.
---
Workshop - Understanding the mind to eliminate stress
What: An Introduction to the Yoga Sutras of Patanjali
When: First Saturday of the month
Next Session: Saturday, October 4, 2014
Focus: Eight Limbs of Yoga (Ashtanga Yoga, aka Raja Yoga)
(Visit here for a brief intro )

TIME: 2:30 - 4:30 PM
LOCATION: Integral Yoga Studio, 4000 Bearcat Way, Suite 104, Morrisville, NC 27560
FEE: by voluntary donation
---
Root cause of stress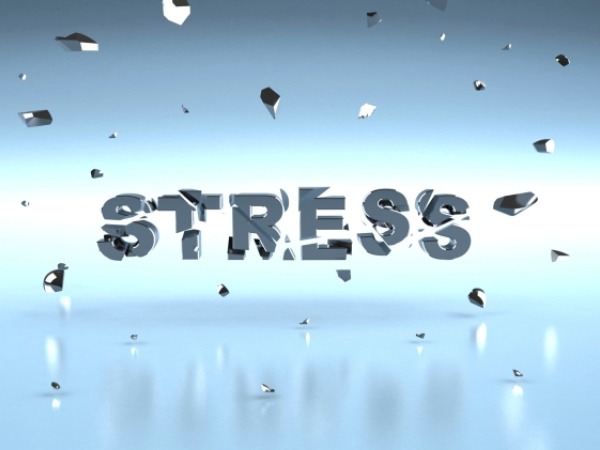 Stress
We all know that stress originates in the mind. It then manifests in multiple physical, physiological and mental problems. For example, many of my students tell me that stress for them manifests as pain in the shoulder or neck or the back etc. At a deeper level, stress has been identified as the cause for more serious ailments like blood pressure, heart problems, diabetes etc.
But the key factor to remember is that the origin of stress is in the mind. Mind is where the stress is being created. The next question is "whose mind are we talking about?" If I am feeling stressed, then it is my mind where the stress is happening. If it is my mind, I need to learn how to take control of the mind. In order to take control, I need to understand the functioning of the mind. It is, therefore, apparent that in order to understand stress we need to first develop a deeper understanding of the mind itself.
---
Yoga in the News
Yoga and Meditation Enhance Brain-Computer Interface
"It is found that people with long term mind body awareness training including yoga and meditation can learn much faster and better the brain-computer interface skills to control a computer cursor by their minds."
Why meditation is becoming commonplace?
"Dan Harris explains the neuroscience behind meditation, but reminds us that the ancient practice isn't magic and likely won't send one floating into the cosmic ooze. He predicts that the exercise will soon become regularly scheduled maintenance, as commonplace as brushing your teeth or eating your veggies. Harris, an ABC News correspondent, was turned on to mediation after a live, on-air panic attack."
Can yoga help beat bipolar disorder?
"Yoga practice may yield significant mental health benefits for people with bipolar disorder, a survey study suggests. Also known as manic-depressive illness, bipolar disorder refers to a brain condition that causes unusual shifts in mood, energy, activity levels and the ability to carry out day-to-day tasks. 'Some individuals with bipolar disorder believe that yoga has had a significant positive impact on their life,' said co-researcher Lisa Uebelacker from Brown University in the US."
Age no bar for yoga, India's 93 year old woman as flexible as ballerina
"Yoga instructor, Nanammal, in Coimbatore city of Tamil Nadu is 93 and is a proof that a lifetime's dedication to yoga can help one be as flexible as a rubber band and as agile as the young."
---
Have a question/suggestion?
If you have a yoga-related question, please write to me and I would do my best to provide an answer in a timely manner. I would love to hear your suggestions for future newsletter articles.
back to top