Newsletter November, 2015
In this issue:
---
Agni Stambha (Fire Log Pose) with video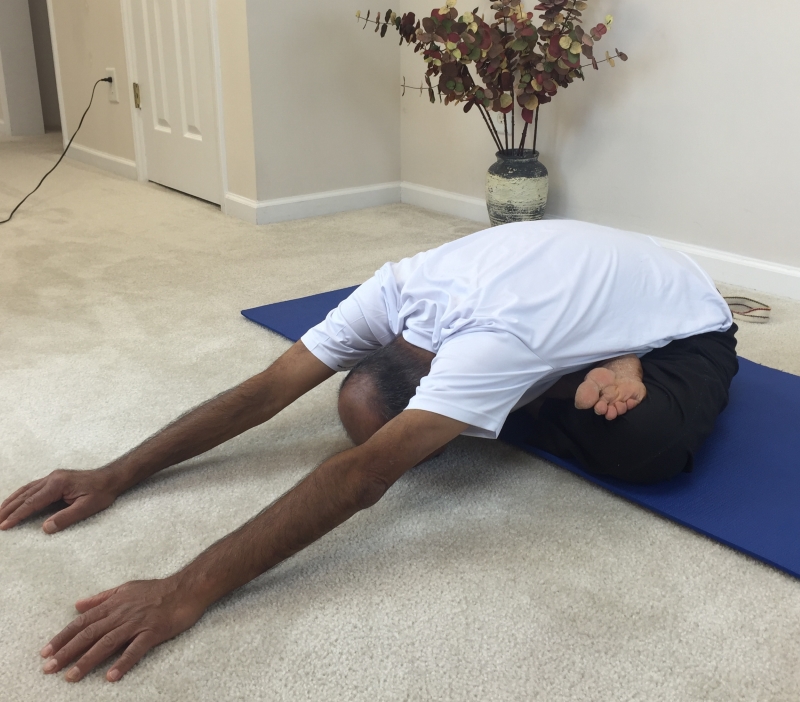 Agni Stambhasana (Firelog pose)
If you haven't tried the pose before and you look at a picture of the pose, the Agni-stambhasana [audio:http://www.integralyogastudio.com/sounds/agni-stambha.mp3] may seem deceptively simple. However, if you have tightness in the hips, knees or the ankles, this pose can become quite challenging. The word agni-stambha (अग्नि-स्तम्भ) is a composite of two Sanskrit words - Agni means fire and stambha can mean a pillar, a support or just a log. So this name is usually translated as the fire-log pose. In the final position, the position of legs in the pose gives the impression of a couple of fire logs stacked one on top of the other. When you practice the pose, it may actually give you a burning sensation in your hips or knees.
---
Struggling with emotional ups and downs? Try Pranayama!
We are all familiar with instances when our emotions can control the breathing rhythm. For example, when we are very angry or agitated, our breathing is very uneven, fast and shallow. When we are very sad, we breathe uneven, sobbing breaths. When we are calm or engrossed in some pleasant activity, like listening to some soulful music, our breathing is very gentle, even and soft. When we are trying to thread a needle, we naturally, involuntarily, suspend our breathing as we attempt to move the thread through the hole. These examples demonstrate that our breathing pattern is a good indicator of the state of the mind that we are experiencing at a given time.
---
Subscribe to my youtube channel
As you can see from the video clips referenced in this newsletter, I have been adding short video sequences of asana and pranayama practices on my youtube channel. I hope you will find these video instructions helpful in your own home yoga practice. I invite you to subscribe to my video channel. That way you can stay abreast of all updates to the channel. I would appreciate any feedback and recommendations for future video sequences. 
---
Upcoming Programs
12-day pranayama intensive Nov 11-22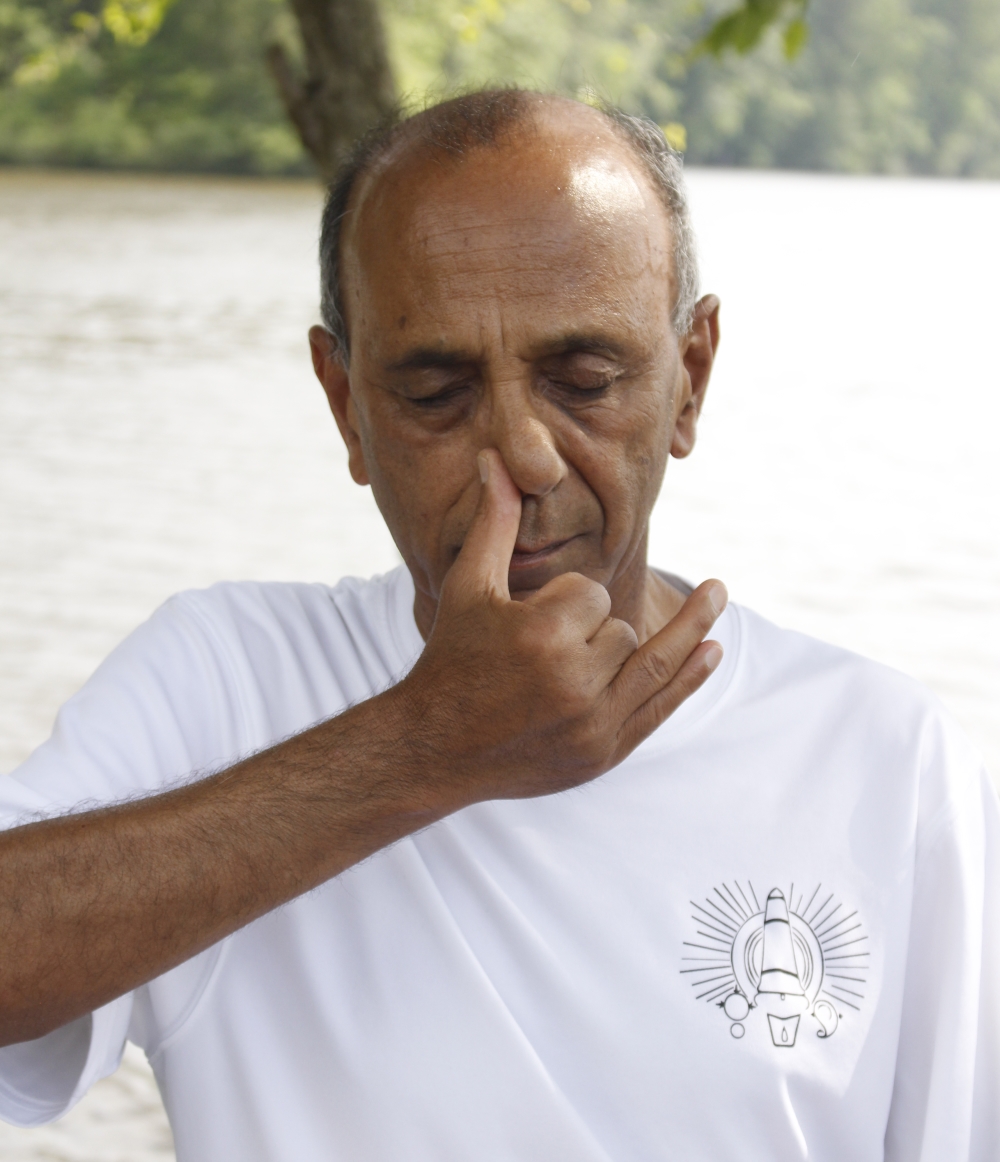 Vishnu Mudra
I am pleased to announce the next Pranayama intensive. In this program, we will be practicing some of the main pranayama techniques given in our ancient yoga texts. I will also discuss the underlying concepts in the practice of pranayama and all the wonderful benefits that the practice can bring us.
No prior pranayama or meditation experience is required.
Here are the particulars:
---
9-day Ashtanga-Vinyasa Intensive with Jessica Vyas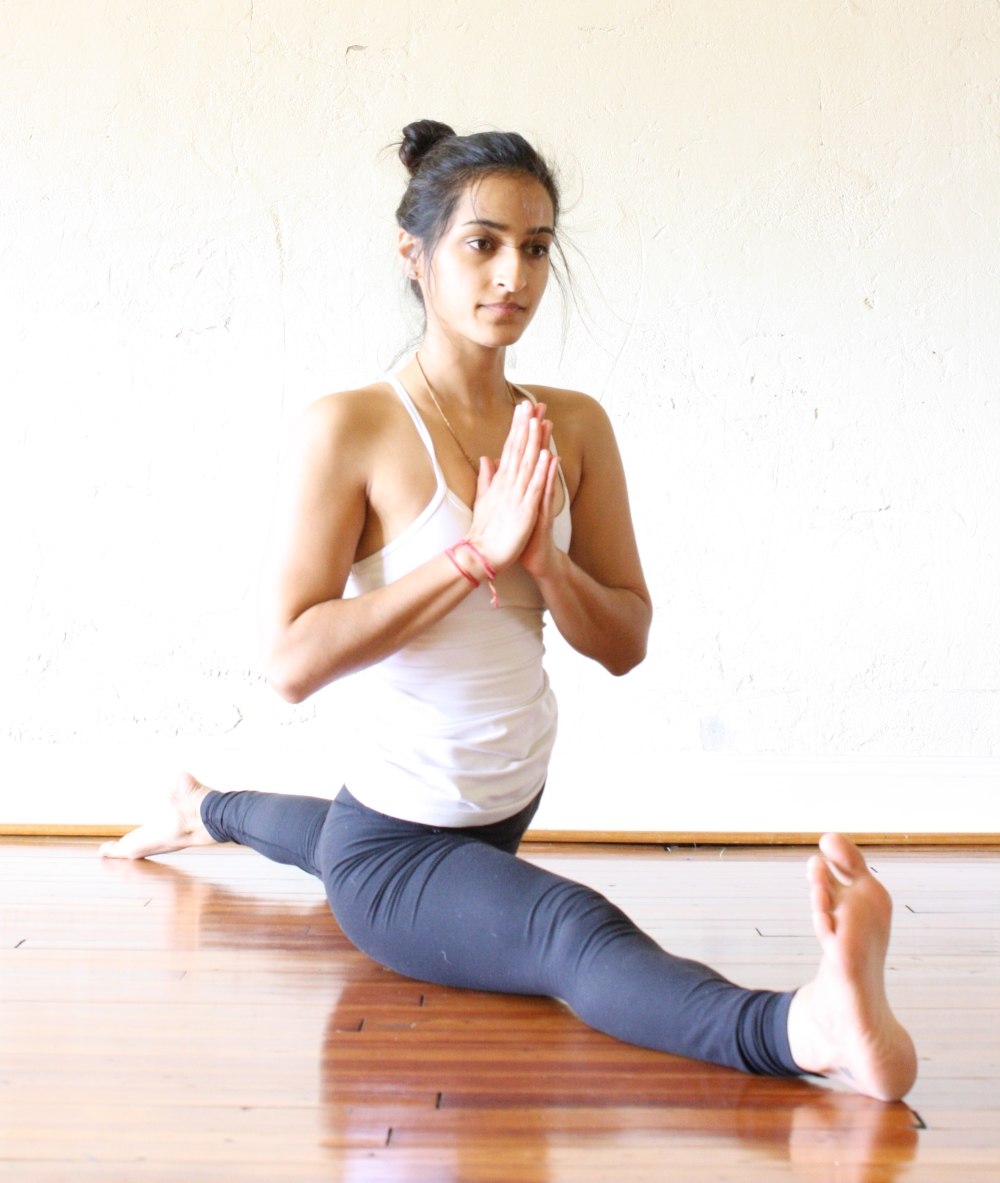 Hanuman pose
I am delighted to announce the next early morning yoga program with Jessica Vyas:
---
Workshop - Kundalini, Chakras
---
Yoga in the News
Meditation marathon at UNC challenges students to find inner peace
"I think that people's inner self is just as important to their health as their exterior. If you go for a run every day, you're taking care of your body and it's important to take care of your inner self as well," first-year Alex Ludwig said.
Yoga in a science lab
"This new programme is aimed at encouraging scientific research on the effects of yoga and meditation on physical and mental health and on cognitive functioning in healthy people as well as in patients with disorders. As part of the CSRI, the government is hoping that scientists will combine psychology, neuroscience, medicine, computer science and philosophy to understand the effects of yoga and meditation on the brain and the body."
Yoga And Meditation Shown To Drastically Reduce Hospital Visits
"Yoga and meditation can be great ways to relax and quiet the mind, and a growing body of research has shown that these mindfulness practices may even be effective for treating physical and mental health problems ranging from heart disease to depression. "
---
Have a question/suggestion?
If you have a yoga-related question, please write to me and I would do my best to provide an answer in a timely manner. I would love to hear your suggestions for future newsletter articles.
back to top