Newsletter December, 2013
In this issue:
---
Happy Holidays!
Hope you had a wonderful Thanksgiving holiday. Here's wishing you and yours an amazing upcoming holiday season. May your New Year be filled with love, joy, peace and fulfillment!
Tadasana – a Simple Balancing Stretch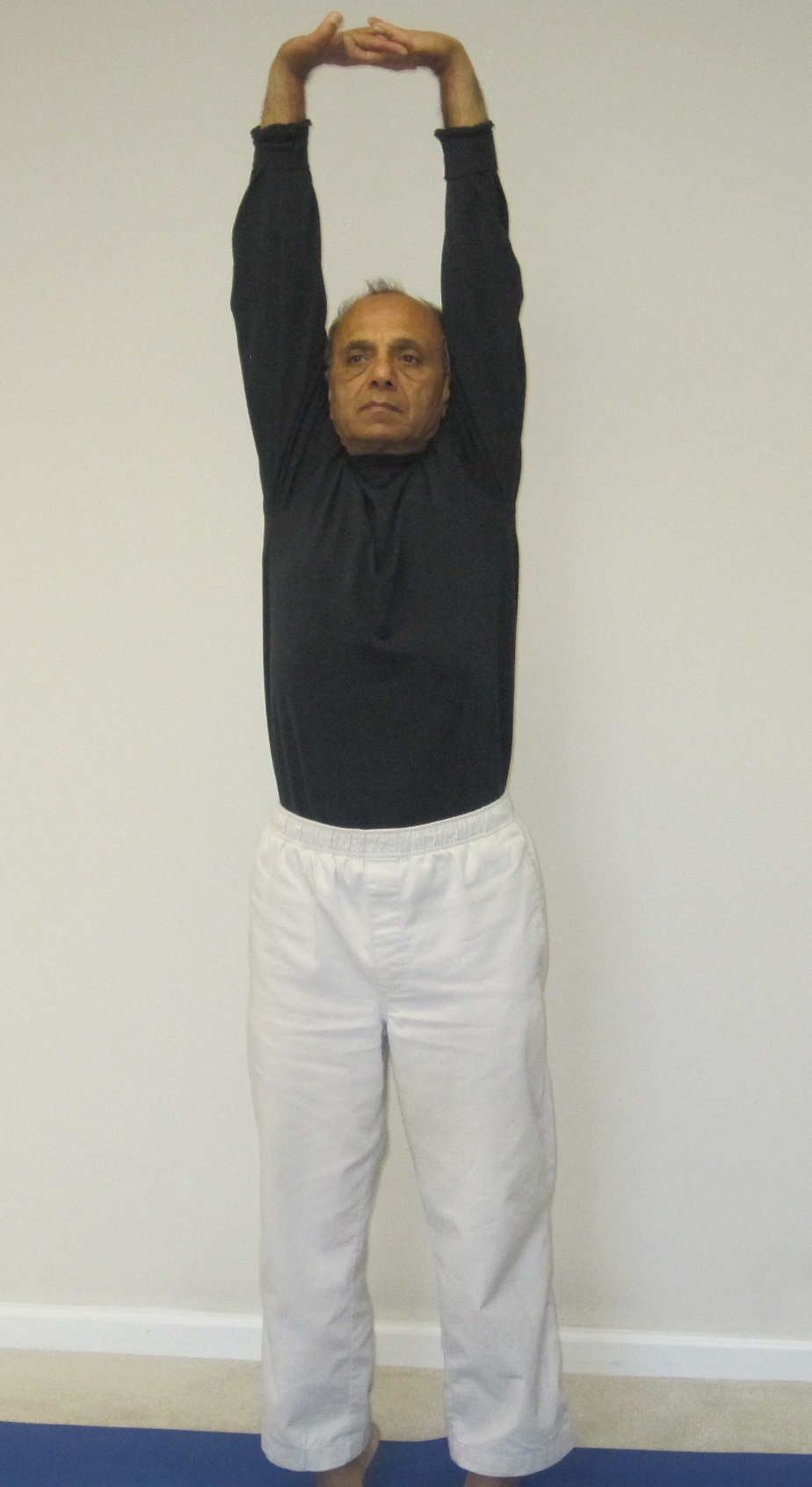 Today I am going to talk about a standing stretch, Tadasana (ताडासन), which is a simple pose to practice and yet provides several excellent benefits. The word Tadasana is usually translated either as the Mountain Pose or the Palm Tree pose.
This is an excellent asana for the health of the spine. Because of gravity, all the weight-bearing joints, especially the inter-vertebral joints, get compressed. Over time this constant compression tends to weaken the joints and makes them stiff. Tadasana helps stretch and lengthen these compressed joints and keeps them flexible and healthy. Natural fluids in the body - blood, lubricants and nutrients flow more easily into these joints.
---
Why do we recite Shanti three times?

If you attend any Hindu religious ritual, a Vedic prayer or a traditional Yoga class, you will find that the Shanti mantra (the peace chant) is usually chanted at the end of the ceremony or the class.
Following the tradition of Integral Yoga, the style of yoga that I practice and teach, I conclude each yoga class with the peace chant (Shanti Mantra). In this chant, the concluding line is the chanting of the word Shanti (peace) three times. The question that sometimes gets asked is – why is shanti chanted three times? Is there a significance to it?
---
Yoga in the News
Stephen Colbert quotes Yoga Sutras of Patanjali while ridiculing Lululemon CEO
Yoga Practice Beneficial to Patients With COPD
Patients with COPD who practice yoga can improve their lung function, according to a study by researchers at the All India Institute of Medical Sciences, Department of Pulmonary Medicine and Sleep Disorders. The study found that lung function, shortness of breath, and inflammation all showed significant improvement after patients completed 12 weeks of training.
Harvard Yoga Scientists Find Proof Meditation Helps
Scientists are getting close to proving what yogis have held to be true for centuries -- yoga and meditation can ward off stress and disease. John Denninger, a psychiatrist at Harvard Medical School, is leading a five-year study on how the ancient practices affect genes and brain activity in the chronically stressed. His latest work follows a study he and others published earlier this year showing how so-called mind-body techniques can switch on and off some genes linked to stress and immune function.
Former Marine Finds Peace Through Yoga
---
Have a question/suggestion?
If you have a yoga-related question, please write to me and I would do my best to provide an answer in a timely manner. I would love to hear your suggestions for future newsletter articles.
back to top