Newsletter December, 2014
In this issue:
---
Asanas for stronger and more flexible quads (part 1)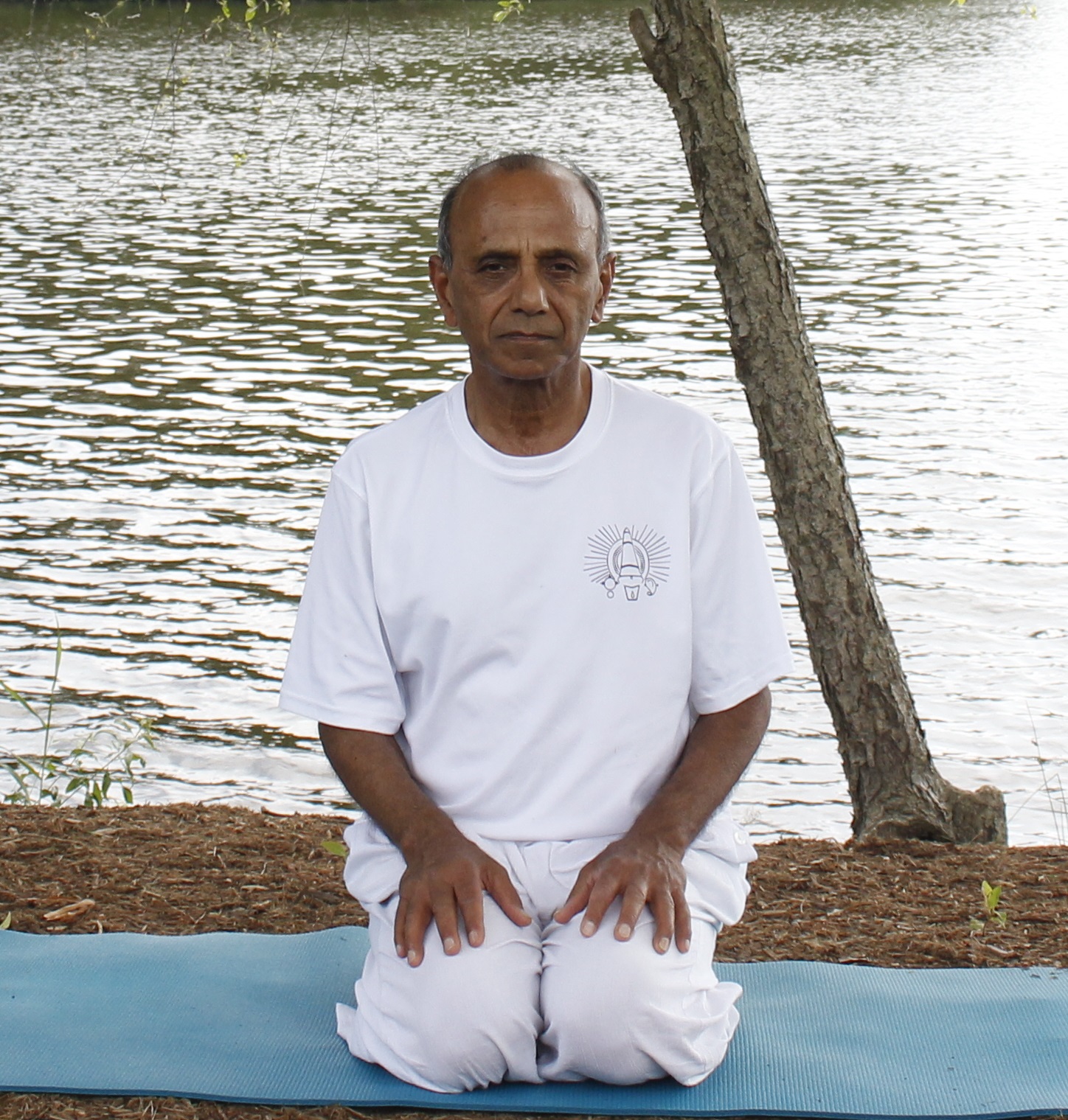 Vajrasana
Quads (short for quadriceps) are the group of four muscles in the top part of the thighs. Quads, in combination with the hamstrings (back of the thigh) provide an excellent support structure both for the knees as well as the spine. Strength and flexibility of the quads can usually translate to healthy knees and a strong spinal column.
In this article, I will be presenting a few simple asanas (yoga postures) which will be very helpful in making the quads stronger and more flexible.
---
Yoga FAQ #1
What is Yoga?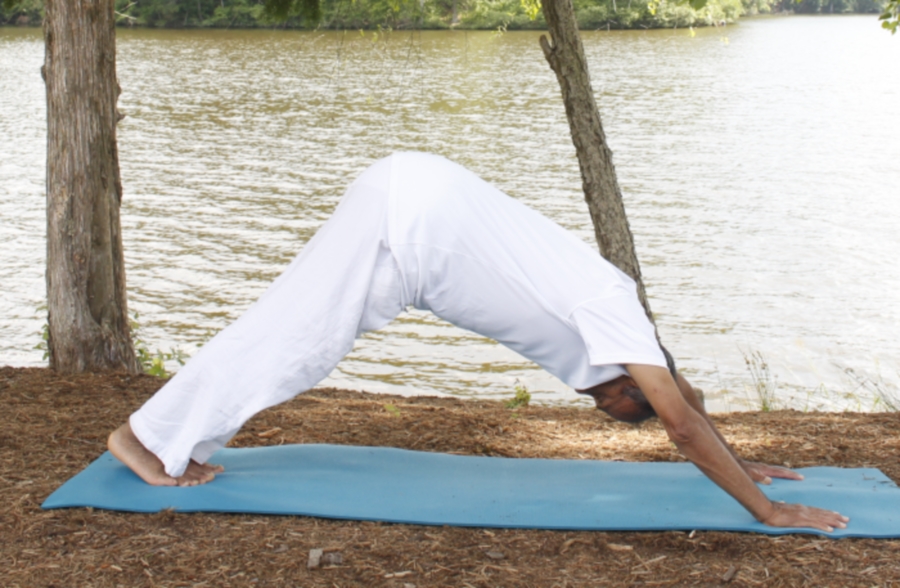 Downward Facing Dog
If you look up the word "yoga" in the Monier-Williams Sanskrit dictionary you will find close to 40 different meanings listed. Going through this list, you will realize that the meaning depends largely on the context in which it is used. It is fair to assume that the meaning has evolved throughout history. 
As an example, in one of the most revered texts, The Bhagavad Gita, the word yoga has been used in the title of each of the eighteen chapters of the book. For example, the first chapter is titled, "Arjuna-vishada Yoga" (Yoga of Arjuna's despondency). Here the word yoga is used to indicate Arjuna's state of mind on the battlefield. 
---
Upcoming Events
12-day Pranayama/Meditation Intensive, Dec 3-14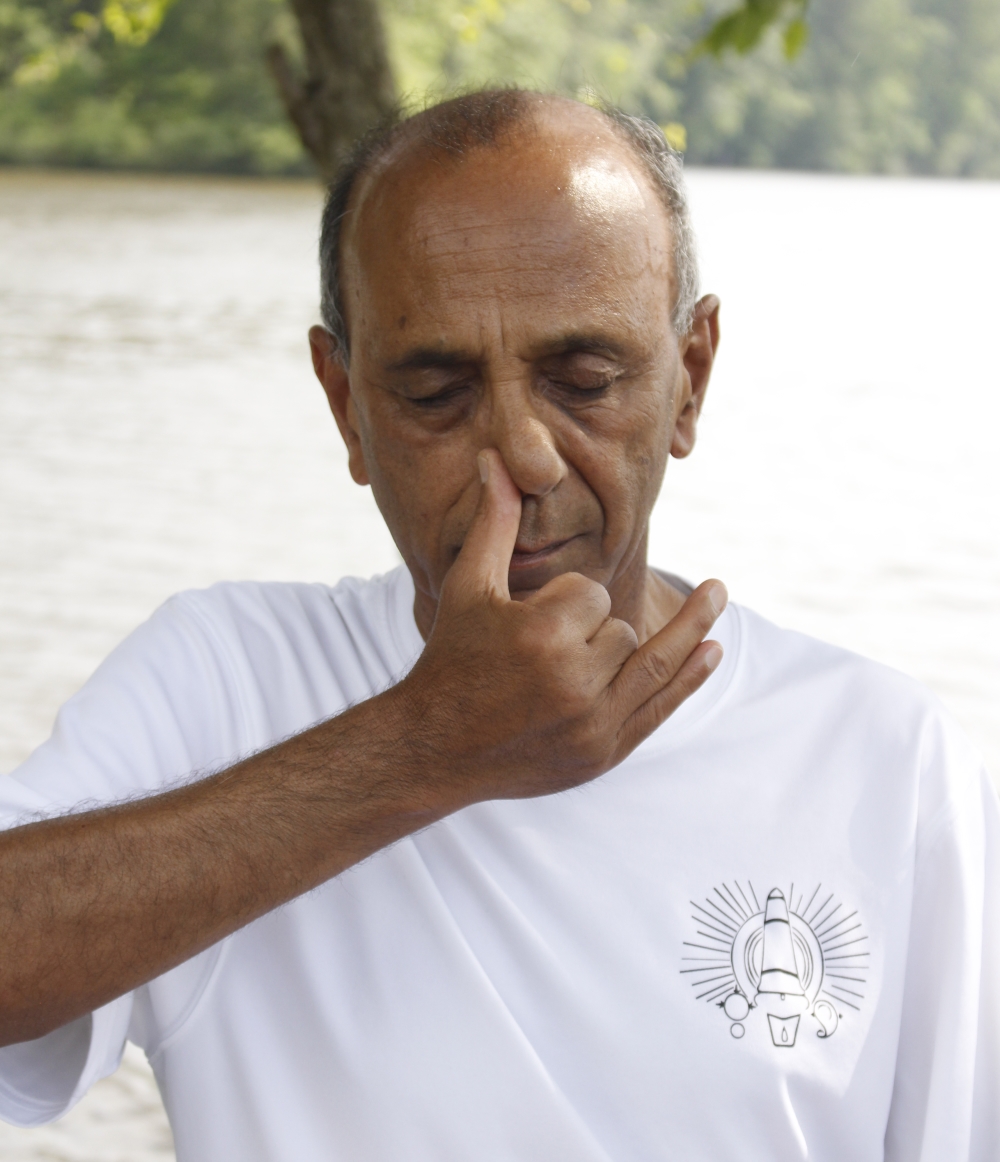 Vishnu Mudra
I am pleased to announce the next 12-day pranayama/meditation intensive.
In this program you will be introduced to many of the breathing techniques that are mentioned in our ancient yogic texts. You will also learn the concepts and techniques of meditation.
No prior pranayama or meditation experience is required.
When: Wednesday, December 3- Sunday, December 14, 2014
Time: 6:00 – 7:30 AM
Location: 4000 Bearcat Way, Suite 102, Morrisville, NC 27560
Daily Routine: Light stretching (10-15 minutes), Pranayama (30 min), Relaxation (10 min), Yoga philosophy (15 min), Meditation (20 min).
Commitment: A firm commitment to follow this schedule and attend every day
Fee: $75
---
New 8-week daytime session starts Wed, Dec 3
I am pleased to announce the next daytime 8-week yoga session as follows.
This class is ideally suited for stay-at-home moms, those working from home, or anyone else with a favorable schedule.
What: 8-week session, Level 1 yoga class
When: Every Wednesday, 9:30-11:00 AM
Starting Date: Wednesday, December 3, 2014
Location: 4000 Bearcat Way, Suite 102, Morrisville, NC 27560 (off Aviation Parkway)
Fee: $80
Class Routine:

Asana (physical postures)
Pranayama (breathing practices)
Relaxation
Meditation
---
Yoga in the News
Meditation alters cancer survivors' cells
For the first time, scientists have found clear biological evidence that meditation and support groups can affect us on a cellular level.
PM Modi creates AAYUSH ministry for focus on yoga, ayurveda
After making a strong pitch in the UN to observe an International Yoga Day, which has been supported by 50 countries, including the US and China, Prime Minister Narendra Modi has created a separate ministry-AAYUSH, which will have Department of Ayurveda and Yoga, among others.
Indian police chief pushes yoga and meditation to strengthen arm of the law
A Indian police chief has adopted a tranquil approach to improve behaviour among his ranks: meditation. District commissioner Hasmukh Patel is so convinced of the benefits he has introduced the option for his staff to take the time to train in the art with full pay and allowances. Daily yoga is also strongly encouraged.
Neuroscience and Meditation
" ... research on meditation provides new insights into methods of mental training that have the potential to enhance human health and well-being. Equally important, the ability to cultivate compassion and other positive human qualities lays the foundation for an ethical framework unattached to any philosophy or religion, which could have a profoundly beneficial effect on all aspects of human societies."
---
Have a question/suggestion?
If you have a yoga-related question, please write to me and I would do my best to provide an answer in a timely manner. I would love to hear your suggestions for future newsletter articles.
back to top