April, 2010
21-Day Yoga Challenge
I had a very positive response to my announcement of this program a few days ago. The program kicks off on Monday, April 5 and goes through Sunday, April 25. The objective of the program is to develop a sense of self-discipline and motivate students to build a regular on-going home-based yoga practice. Due to the overwhelming response, I plan to repeat the program again in June and will be sending the announcement by the end of April.
back to top

Can yoga cause injury?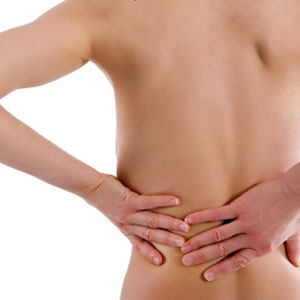 I recently received this link from a friend with the title, "Bad Karma: How Yoga Can Lead to Serious Injury – Sloppy teaching and overly competitive students are giving yoga lovers serious and scary injuries". As you can see, the title says it all. So, the answer to the question, "can yoga practice cause injury?" is apparently "yes".
But this begs the question – how can a practice which is considered to be a healing art and science cause physical injury? To understand the answer to this question, we have to recognize that like any other physical exercise, yoga also involves physically stretching the body in different ways. Injury occurs when we don't pay attention to the basic safety guidelines which have been prescribed for every form of exercise.
back to top

Holding Poses for a Long Time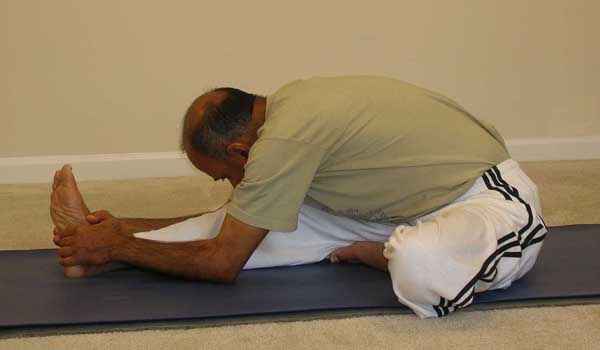 In an earlier post, I had talked about the 'mindfulness yoga' workshop at Yogaville that I attended some time ago. In one of the sessions at this workshop, we practiced what is commonly called "Yin Yoga". In this style of yoga, the emphasis is on mindfulness while practicing the asanas which are generally held for a long duration (several minutes). So, I decided to follow this practice of long hold times in a few of my recent classes. We practiced some of the simpler poses like the forward bends, gentle back bends, some side stretches and twists and held each for about 2 to 3 minutes. The feedback has been very encouraging and most of the students seem to have enjoyed these sessions. There are a few who had some difficulty holding the poses. At the end of this post, I will provide excerpts from some of these feedback emails that I received.
back to top

Online Courses (via Skype)
I am now offering the following courses online (via Skype) for the convenience of those who prefer to take the course from the comfort of their home:
back to top

Do you enjoy Indian food?
My wife, Manju, now offers a takeout service for delicious, home-cooked Indian meals. Check out her website for details. Bon appetit!
back to top

Have a question?
If you have a yoga-related question, please write to me and I would try to provide the answer in the next newsletter.
Popular Blog Posts
10 Steps to Time Management with Yoga
Meaning and Significance of Namaste
Oh! My Aching Back
Building Upper Body Strength
Jala Neti (Nasal Irrigation)
back to top