Newsletter January, 2017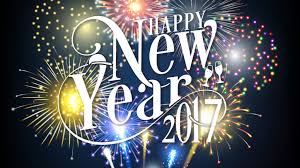 In this issue:
---
Nine Obstacles to Wellness
With the New Year approaching, you are likely to exchange a large number of greeting messages with friends, relatives and well-wishers. Majority of the messages have phrases like "wishing you another year of health, peace, happiness and prosperity", or something similar. Health, peace and happiness etc. are all required for us to function in our daily life at our most optimum level. Without these, our work efficiency and productivity will drop, and we can fall prey to mental ailments like stress and depression. Another term that includes many of these attributes and is gaining acceptance is "wellness". If you search the Internet you will find multiple definitions of the term wellness. Two of these definitions are given below:
The World Health Organization defines wellness as:
"a state of complete physical, mental, and social well-being, and not merely the absence of disease or infirmity."
The National Wellness Institute defines wellness as:
"a conscious, self-directed and evolving process of achieving full potential."
Wellness can be thought of both as a process and a state of being. When you follow the guidelines for the process of wellness, you will achieve a state of wellness.
---
Sun Salutation with Warrior 1 (Virabhadrasana) and Intense Side Stretch (Parshvottanasana) (video)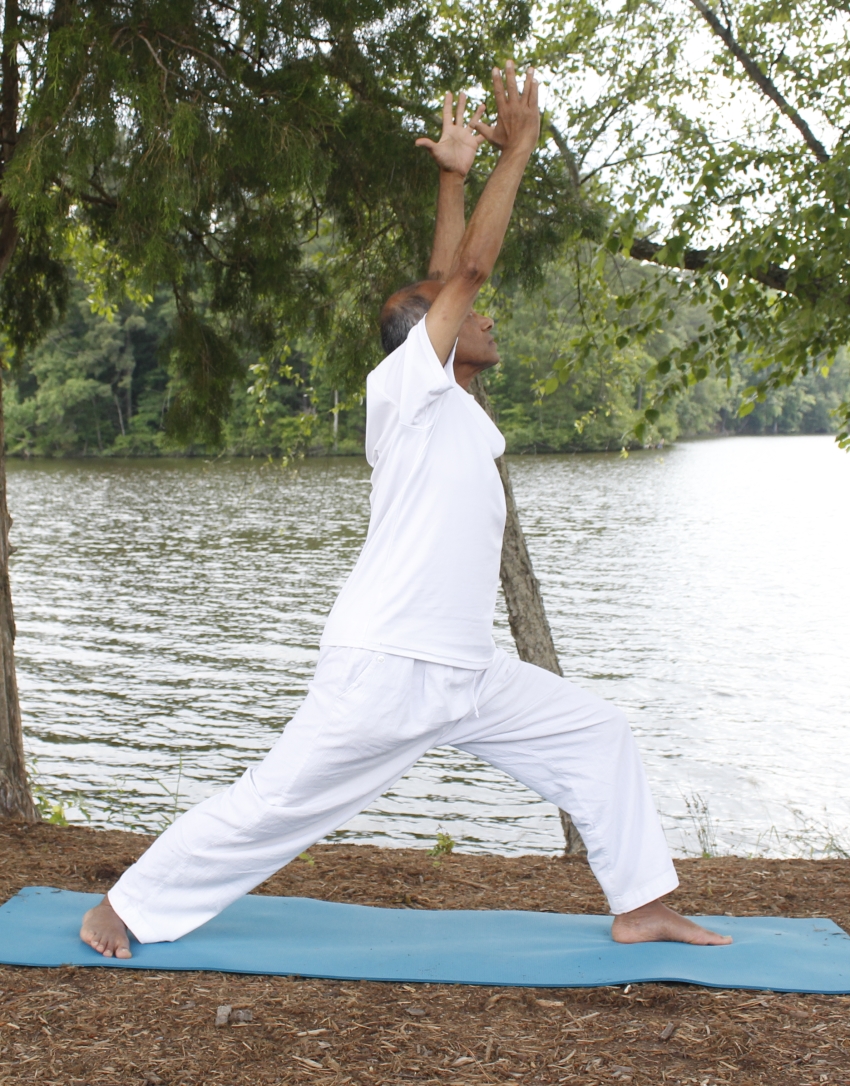 Virabhadrasana (Warrior 1)
If you've attended a yoga class with me, you would have noted that Surya Namaskar (Sun Salutation) is an integral part of the routine that we practice. Typically, we practice three rounds of Surya Namaskar. In the first round, we go through the basic sequence which has the classic 12 movements. In the second and third round, we add some variations to many of the movements. For example, in the second round some of the common poses that we practice include warrior 1, warrior 2, triangle pose, pigeon pose etc. In the third round, we usually practice the upward facing dog and also occasionally some twisting variations from the lunge position.
---
Upcoming Events
Understanding the Mind to eliminate Stress
What: An Introduction to the Yoga Sutras of Patanjali
When: Third Saturday of the month
Next Session: Saturday, January 21, 2017

TIME: 2:00 - 4:00 PM
LOCATION: 4000 Bearcat Way, Suite 104, Morrisville, NC 27560
FEE: by voluntary donation
To register: please fill out the registration form (if you have filled the form recently, send me an email to register)
Audio recordings of previous sessions are available here
---
Free Yoga class at the Morrisville Library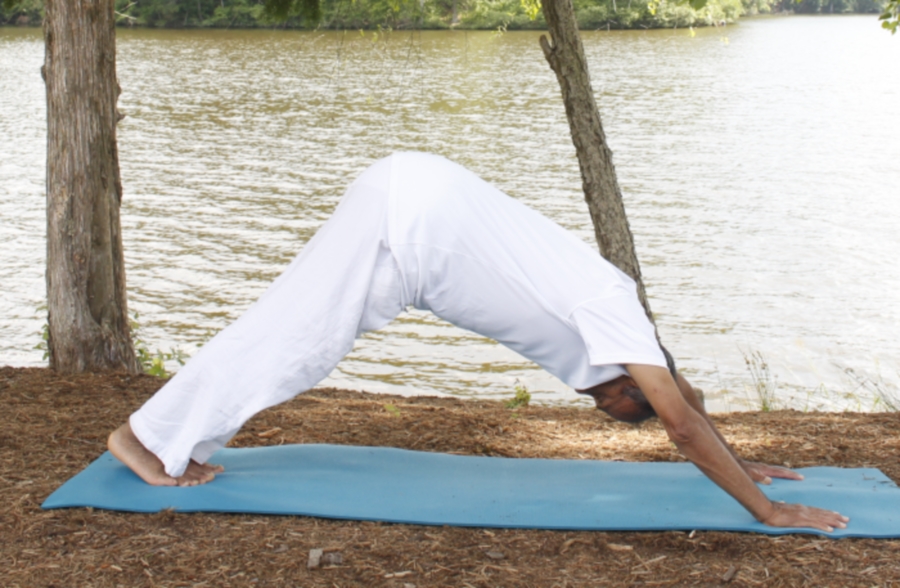 Downward Facing Dog
When: Friday, January 13, 12:30 - 1:45 PM

Where: West Regional Library, 4000 Louis Stephens Drive,
Cary, NC 27519
Library phone number: 919-463-8500
Instructor: Priya Amaresh
---
podcast channel
As you may be aware, I have been offering monthly workshops wherein I discuss various aspects of yoga philosophy. The main focus in these workshops is to discuss the Yoga Sutras of Patanjali in some depth. In addition, from time to time, I also discuss concepts from the Bhagavad Gita, Upanishads and other related ancient scriptures. In order to preserve these talks for future reference, I have been making an audio recording of these discussions and sharing them with the participants. These audio recordings are now available on the podcast channel on my blog. You are welcome to download these audio recordings for your use. In addition, you can listen to these podcasts as well as subscribe to them on itunes as well.
---
youtube channel
As you would have noticed from many of the recent posts on my blog, I have been adding short videos of many of the commonly practiced asana and pranayama sequences. I strongly urge you to subscribe to my youtube channel and visit the channel frequently to get instructions for your own asana and pranayama practices. Please share the link to the channel with your friends who might benefit from these detailed video instructions.
I would love to hear your feedback and, of course, would welcome suggestions for future videos that you would like to see on the channel.
---
Yoga in the News
14-yr-old girl discovers magic of 'Om'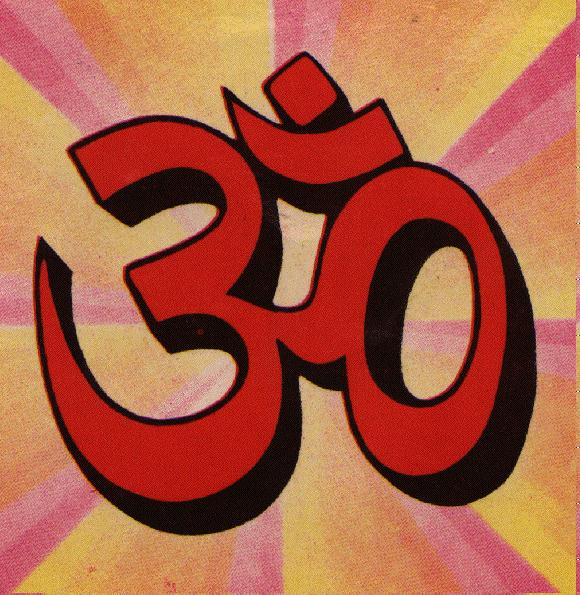 OM Symbol
A 14-year-old has wowed city scientists with her discovery of the impact of the 'Om' sound in reducing fatigue. Anwesha Roy Chowdhury, a Class-IX student of Adamas World School, topped the recently held Science Congress organized by the state government. Her findings that chanting of 'Om' increases oxygen level in blood and lowers carbon dioxide and lactic acid, which reduces the level of fatigue, were vetted by physics and physiology professors of Calcutta University and Jadavpur University.
Veterans Turn To Yoga To Help Treat PTSD
An estimated 8 million people in the United States suffer from PTSD, post-traumatic stress disorder. U.S. Navy veteran Larry Dodd says practicing yoga has already had positive effects on his health.
How to Meditate
[A nicely written New York Times article]
Meditation is a simple practice available to all, which can reduce stress, increase calmness and clarity and promote happiness. Learning how to meditate is straightforward, and the benefits can come quickly. Here, we offer basic tips to get you started on a path toward greater equanimity, acceptance and joy. Take a deep breath, and get ready to relax.
---
Have a question/suggestion?
If you have a yoga-related question, please write to me and I would do my best to provide an answer in a timely manner. I would love to hear your suggestions for future newsletter articles.
back to top