Newsletter April, 2015
In this issue:
---
Three common reasons for not meditating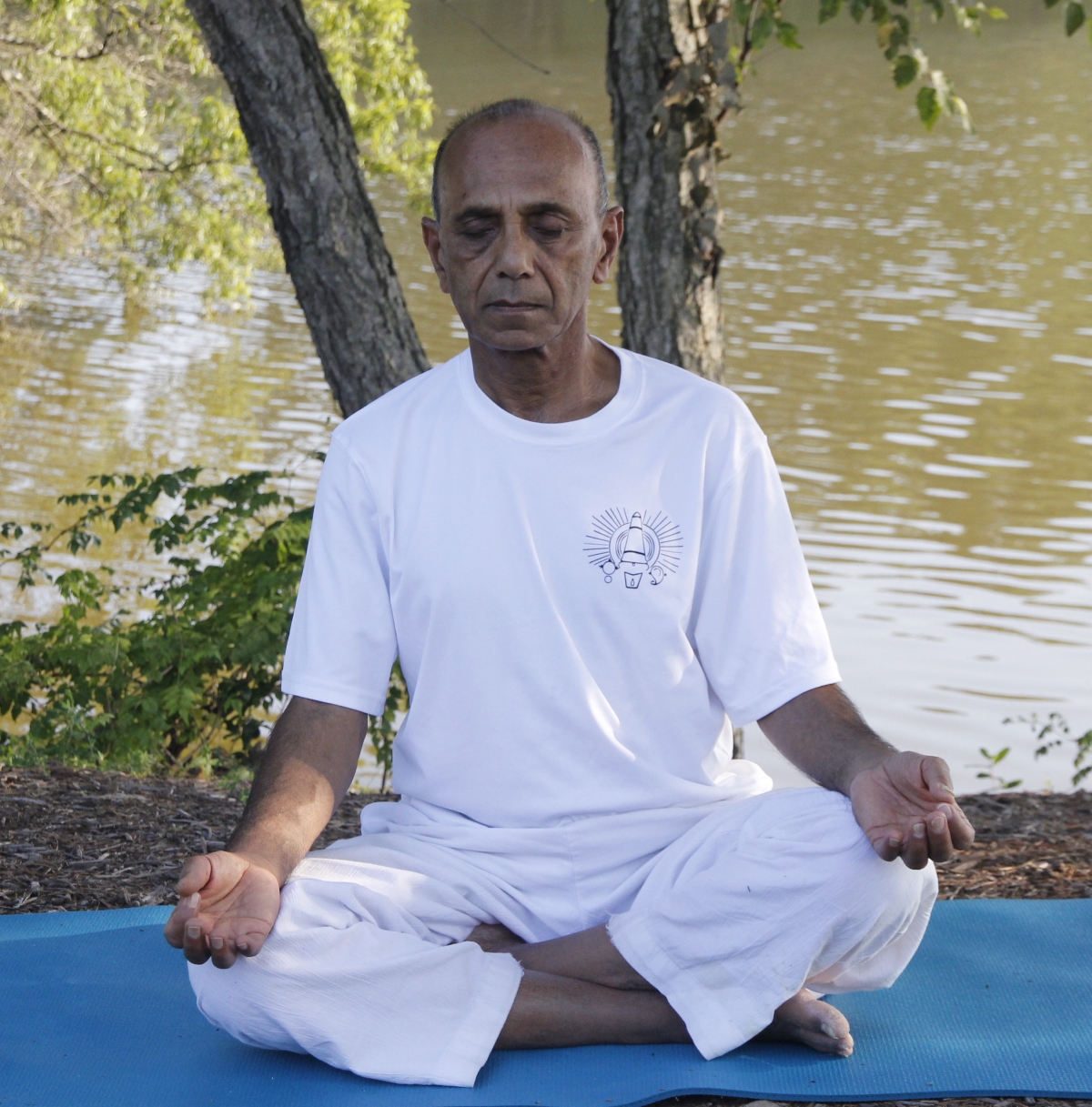 Sukhasana (Easy Pose)
Here are the three most common reasons why people don't meditate.
Reason #1: "I don't have time"
Reason #2: "I can't sit at one place for 20 minutes"
Reason #3: "My mind is constantly racing - I can't keep it quiet even for a minute"
---
Dolphin Plank Pose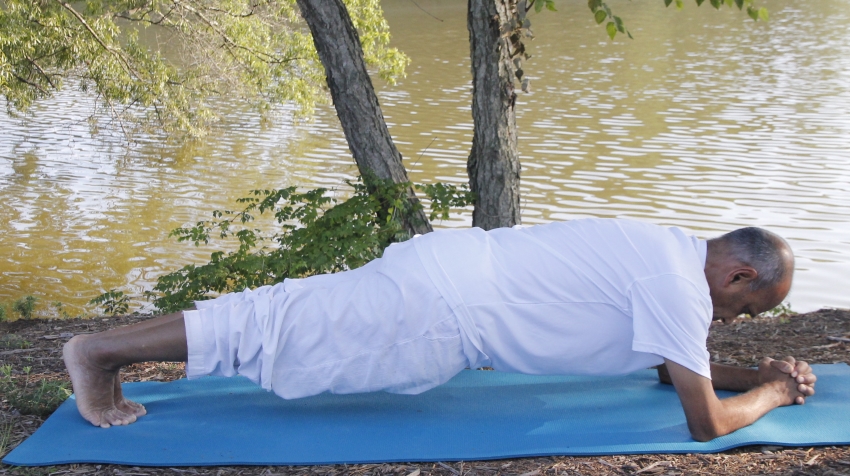 Dolphin Plank
One of the commonly practiced asanas for building strength in the arms and shoulders and also for a strong core is the Chaturanga Dandasana (four-limbed staff pose). This pose is commonly integrated as part of the Surya Namaskar sequence; however, it can also be done independently in association with its close cousin, the plank pose. Chaturanga Dandasana can be a challenging pose for those with weak wrists, arms or shoulders. A variation, called the Dolphin plank pose, is more readily accessible to most students.
---
Upcoming Programs
14-day Pranayama/Meditation Intensive, April 6-19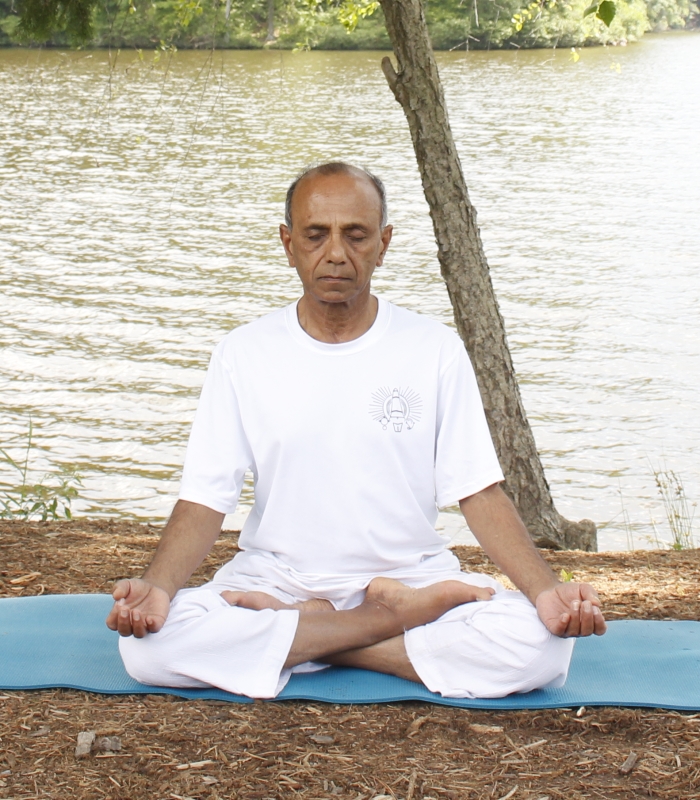 Padmasana (Lotus Pose)
When: Monday, April 6 - Sunday, April 19, 2015
Time: 6:00 – 7:30 AM
Location: 4000 Bearcat Way, Suite 102, Morrisville, NC 27560
Daily Routine: Light stretching (10-15 minutes), Pranayama (30 min), Relaxation (10 min), Yoga philosophy (15 min), Meditation (20 min).
Commitment: A firm commitment to follow this schedule and attend every day
Fee: $90
Please visit here for more details...
---
Yoga for Low Back Care with Jyoti
When: Every Saturday for six weeks
Next session starts: Saturday, April 11, 2015 (Please note: There will be no class on April 25th)
Time: 2:30 - 4:00 PM
Where: 4000 Bearcat Way, Suite 102, Morrisville, NC 27560
Fee: $96 (for full series, payable upon registration) + $34.99 for the cost of the text book (recommended for the program but not mandatory).

Registration required
You can make payment on the first day of the program or via paypal here (scroll to the bottom of that page)

Instructor: Jyoti Shah
Contact: to sign up or if you have questions
Jyoti Shah: 919-439-0377, jyoti@yogasheila.com
---
Understanding the Mind to eliminate Stress
What: An Introduction to the Yoga Sutras of Patanjali
When: First Saturday of the month
Next Session: Saturday, April 4, 2015
Focus: Eight Limbs of Yoga (Ashtanga Yoga)
(see below for more details)

TIME: 2:30 - 4:30 PM
LOCATION: 4000 Bearcat Way, Suite 104, Morrisville, NC 27560
FEE: by voluntary donation
---
Free yoga classes at Shelley Lake, starting April 19
What: FREE Yoga at Shelley Lake
Season: April 19 - September 27, 2015
Day and Time: Every Sunday 7:30 AM-8:30 AM - Weather Permitting!
Where: Shelley Lake Park - 1400 West Millbrook Road Raleigh, NC 2761
Sponsor: Yoga Teachers of the Triangle Org.
---
NEW! Yoga for Kids, 8-week session starts April 15
What: Yoga for Kids (ages 5-12) - 8-week session
When: Every Wednesday, starting April 15, 2015 for eight weeks
Time: 6:00-7:00 PM
Location: 4000 Bear Cat Way, suite 102, Morrisville, NC 27560
Instructor: Jagriti Vanam
Please contact me for more information.
---
Pumpkin Chocolate Chip Muffin Recipe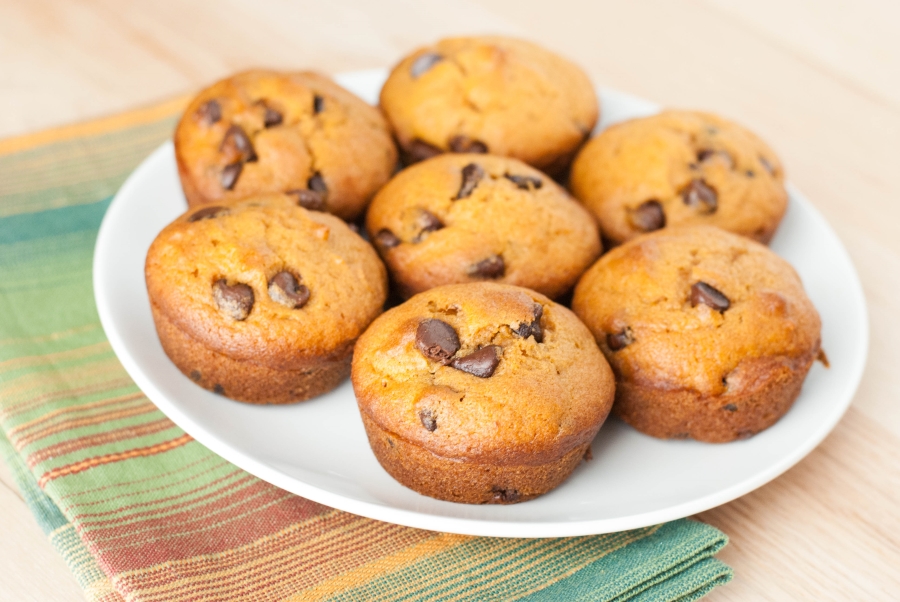 Pumpkin Chocolate Chip Muffin
As per our tradition, we had the yoga breakfast with the participants of the recently concluded 21-day yoga intensive. It was a great time to mingle with each other in a very relaxed, casual atmosphere. An important part of the get-together always is to share some of the most delicious veggie dishes for breakfast.
Chris Morton has shared this gluten-free and vegan recipe for "pumpkin chocolate chip muffins" which was enjoyed by everyone.
---
Yoga in the News
The Three Gunas
A nice short video explaining the very basics of the three gunas - sattva (purity), rajas (action) and tamas (lethargy).
How Google Employees Cut 3 Million Calories From Their Diets
We decided to test three types of intervention: providing information so that people could make better food choices, limiting options to healthy choices, and nudging. Of the three, nudges* were the most effective. Nudging involves subtly changing the structure of the environment without limiting choice.
Fried Foods Tied to Raised Heart Failure Risk
"This study suggests that it might be wise to reduce the frequency and quantity of fried foods consumed weekly in order to prevent heart failure and other chronic conditions,"
Corporations' Newest Productivity Hack: Meditation
A very nice article on how meditation is being adopted by many of the large corporations including Target, Google, Ford and many others.
Morality of Meditation
" ... even relatively brief training in meditative techniques can alter neural functioning in brain areas associated with empathic understanding of others' distress — areas whose responsiveness is also modulated by a person's degree of felt associations with others"
---
Have a question/suggestion?
If you have a yoga-related question, please write to me and I would do my best to provide an answer in a timely manner. I would love to hear your suggestions for future newsletter articles.
back to top