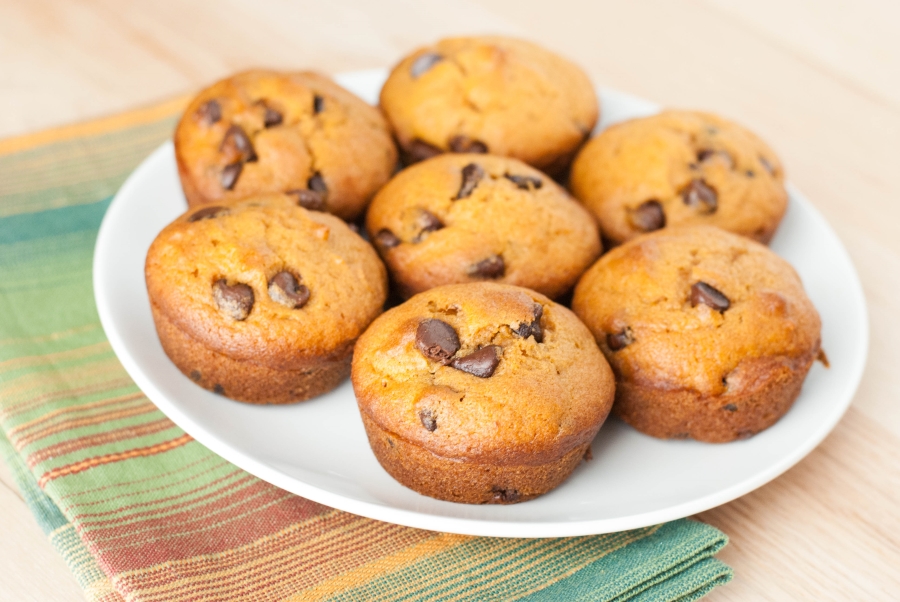 Pumpkin Chocolate Chip Muffin
As per our tradition, we recently had the yoga breakfast with the participants of the recently concluded 21-day yoga intensive. It was a great time to mingle with each other in a very relaxed, casual atmosphere. An important part of the get-together always is to share some of the most delicious veggie dishes for breakfast.
Chris Morton has shared this gluten-free and vegan recipe for "pumpkin chocolate chip muffins" which was enjoyed by everyone. Here is the recipe:
Pumpkin chocolate chip muffins
Combine in a mixer:
1 15 oz. can pumpkin
1/2 cup coconut oil
1 cup sugar
Mix dry ingredients:
1 1/2 cups oat flour
1/2 cup coconut flour
2 tsp baking soda
1/4 tsp kosher salt
1/4 tsp ground cloves
1/4 tsp ground ginger
1/4 tsp ground nutmeg(or fresh grated)
1 tsp cinnamon
Add to wet. Mix well
Stir in 1/2 to 3/4 bag of enjoy life mini chocolate chips
Bake at 350° for 25 min.
It yielded 21 muffins for me scooped into mini muffin pans
If you try it out, please share your experience here with preparing the dish and how you enjoyed it.