Newsletter June, 2016
In this issue:
---
Basic Pranayama Routine recommendation
In an earlier article, I discussed the different pranayama variables that have been given by Patanjali in the Yoga sutras. Based on these guidelines provided by Patanjali, and using different permutations and combinations of these variables, a large number of breathing techniques have evolved over time. One of the main sources of information on various pranayama techniques is the "Hatha Yoga Pradipika", a classic yoga text which was written by Swatma Ram about a thousand or so years ago. This contains a complete section on Pranayama and lists a variety of pranayama techniques.
---
Pranayama Variables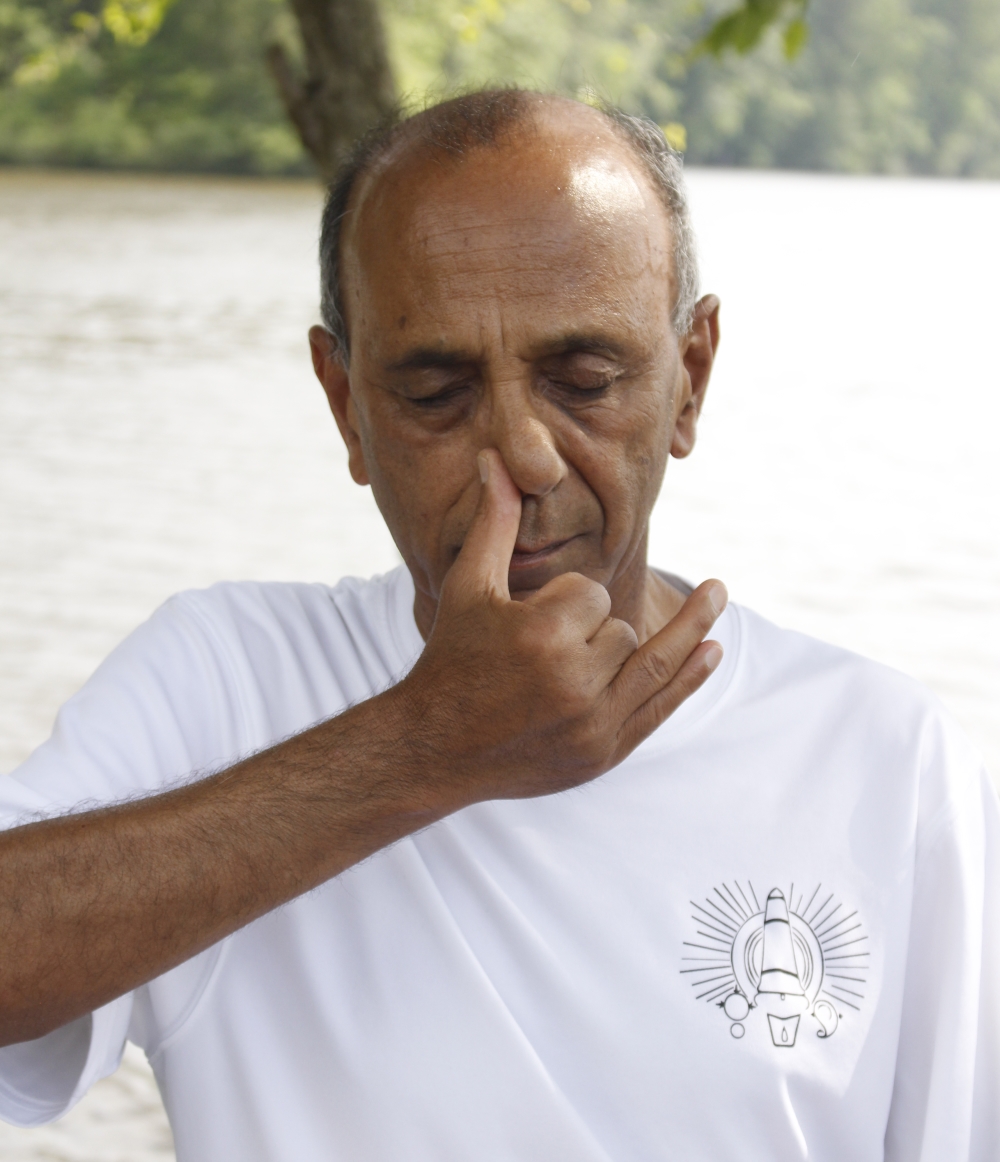 Vishnu Mudra
Ever wondered as to which of the physiological functions in humans are both voluntary and involuntary? On a brief reflection on this question, you will come up with the answer – breathing and blinking of the eyes. Involuntarily, breathing happens 24 hours of the day, without our knowledge or intervention. However, it is one of the key physiological functions that can also be modified voluntarily.
---
Yoga Philosophy Podcasts
As you may be aware, I offer a monthly workshop in which I cover topics related to various aspects of yoga philosophy. The major emphasis is on understanding the concepts presented by Patanjali in the Yoga Sutras. However, from time to time, the topics of discussion include other yoga-related texts as well. For example, in the past I have covered the basic message of Bhagavad Gita and also concepts from the Kundalini Yoga - kundalini, chakras and nadis.
For each session, I try to record the audio. I am pleased to present these audio recordings on the podcast page on my blog. Please listen to these audio podcasts to get a better understanding of the underlying concepts of yoga. I would love to get your feedback.
Upcoming Events
14-day Meditation Intensive, June 6-19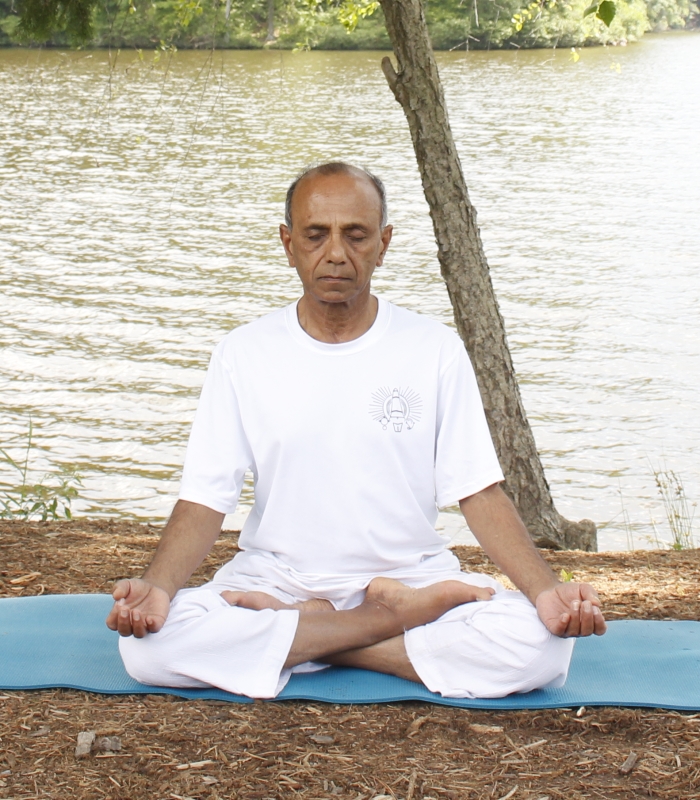 Padmasana (Lotus Pose)
What: 14-day Meditation Intensive
When: Monday, June 6 - Sunday, June 19, 2016
Time: 6:00 – 7:30 AM
Location: 4000 Bearcat Way, Suite 102, Morrisville, NC 27560
Daily Routine: Light stretching (10-15 minutes), Pranayama (15 min), Deep Relaxation (yoga nidra) (15 min), Meditation - discussion and practice (45 min)
Commitment: A firm commitment to follow this schedule and attend every day
Fee: $90
To register: fill out the registration form, providing information in all the fields, and submit it online
---
Understanding the Mind to eliminate Stress
What: An Introduction to the Yoga Sutras of Patanjali
When: Third Saturday of the month
Next Session: Saturday, June 18, 2016
Focus: Concept of Ishwara (God) in Yoga Sutras of Patanjali; Eight limbs of yoga
TIME: 2:00 - 4:00 PM
LOCATION: 4000 Bearcat Way, Suite 104, Morrisville, NC 27560
FEE: by voluntary donation
To register: please fill out the registration form (if you have filled the form recently, send me an email to register)
---
Yoga in the News
Yoga may help to control diabetes
Yoga can be helpful in prevention and management of type 2 diabetes mellitus in adults, scientific reviews of over 25 trials conducted globally shows.
69-year-old monk - world's happiest man
Matthieu Ricard, 69, is a Tibetan Buddhist monk who has been called "the world's happiest man." Ricard participated in a 12-year brain study on meditating and compassion led by a neuroscientist from the University of Wisconsin, Richard Davidson. Davidson hooked up Ricard's head to 256 sensors and found that when Ricard was meditating on compassion, his mind was unusually light.
Boston University researchers find Hatha Yoga promising in treating anxiety
"Treatment efficacy was positively associated with the total number of hours practiced. People with elevated levels of anxiety benefitted the most."
To Reduce Risk For Alzheimer's, Skip Lumosity And Get Onto The Yoga Mat, UCLA Study
"The team found that a three-month course of yoga and meditation practice helped minimize the cognitive and emotional problems that often precede Alzheimer's disease and other forms of dementia -- and that it was even more effective than the memory enhancement exercises that have been considered the gold standard for managing mild cognitive impairment."
---
Have a question/suggestion?
If you have a yoga-related question, please write to me and I would do my best to provide an answer in a timely manner. I would love to hear your suggestions for future newsletter articles.
back to top