Newsletter July, 2016
In this issue:
---
Nadi Sanchalana (Rapid Breathing)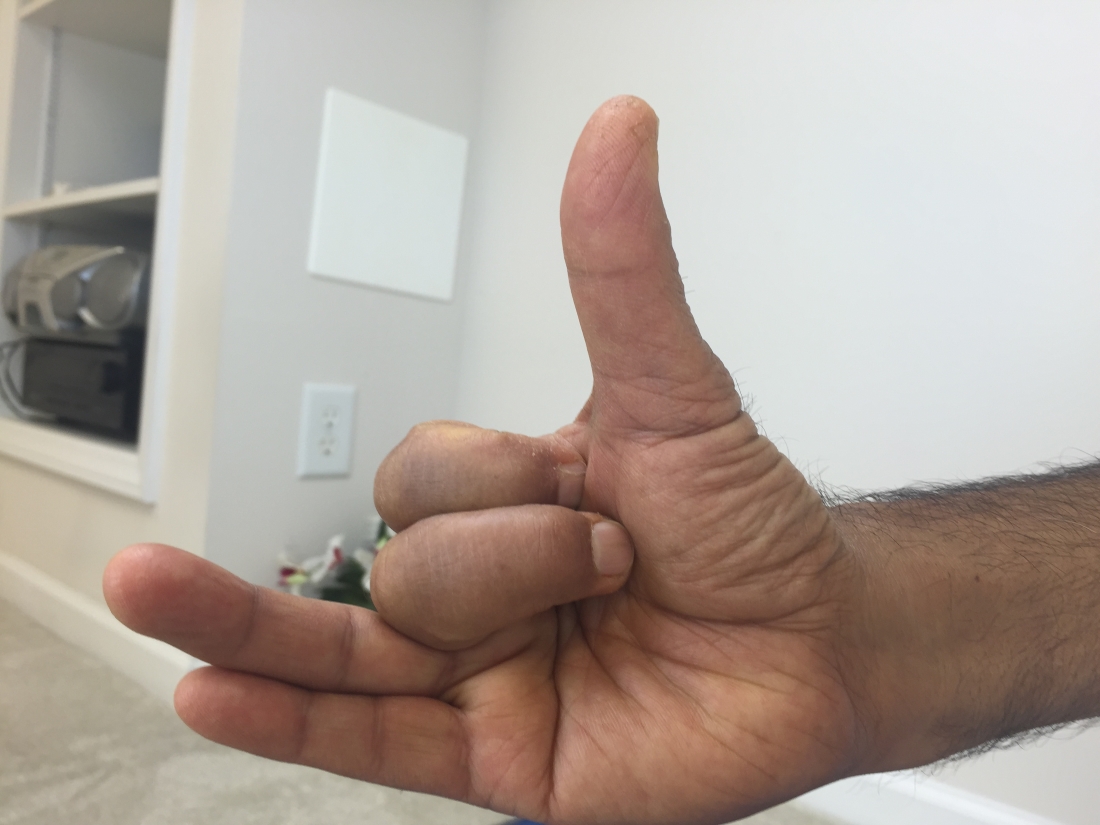 Vishnu Mudra
In an earlier blog post, I talked about the various pranayama variables that were given by Patanjali in the Yoga Sutras. Based on these variables, over a period of time, a large number of pranayama practices have evolved.
In this article, I would like to discuss a pranayama technique that involves fast breathing. As you know, practices like kapalabhati and bhastrika also involve fast breathing. However, in those techniques, either inhalation or exhalation or both are forced out in short bursts of breath. In this technique called Rapid Breathing, both inhalation and exhalation are even and unforced. That means both are of the same duration, and there is no force used either during inhalation or exhalation. Also, there is no conscious effort to breathe deep breathes. We allow the breaths to just "happen".
---
Yoga for healthy knees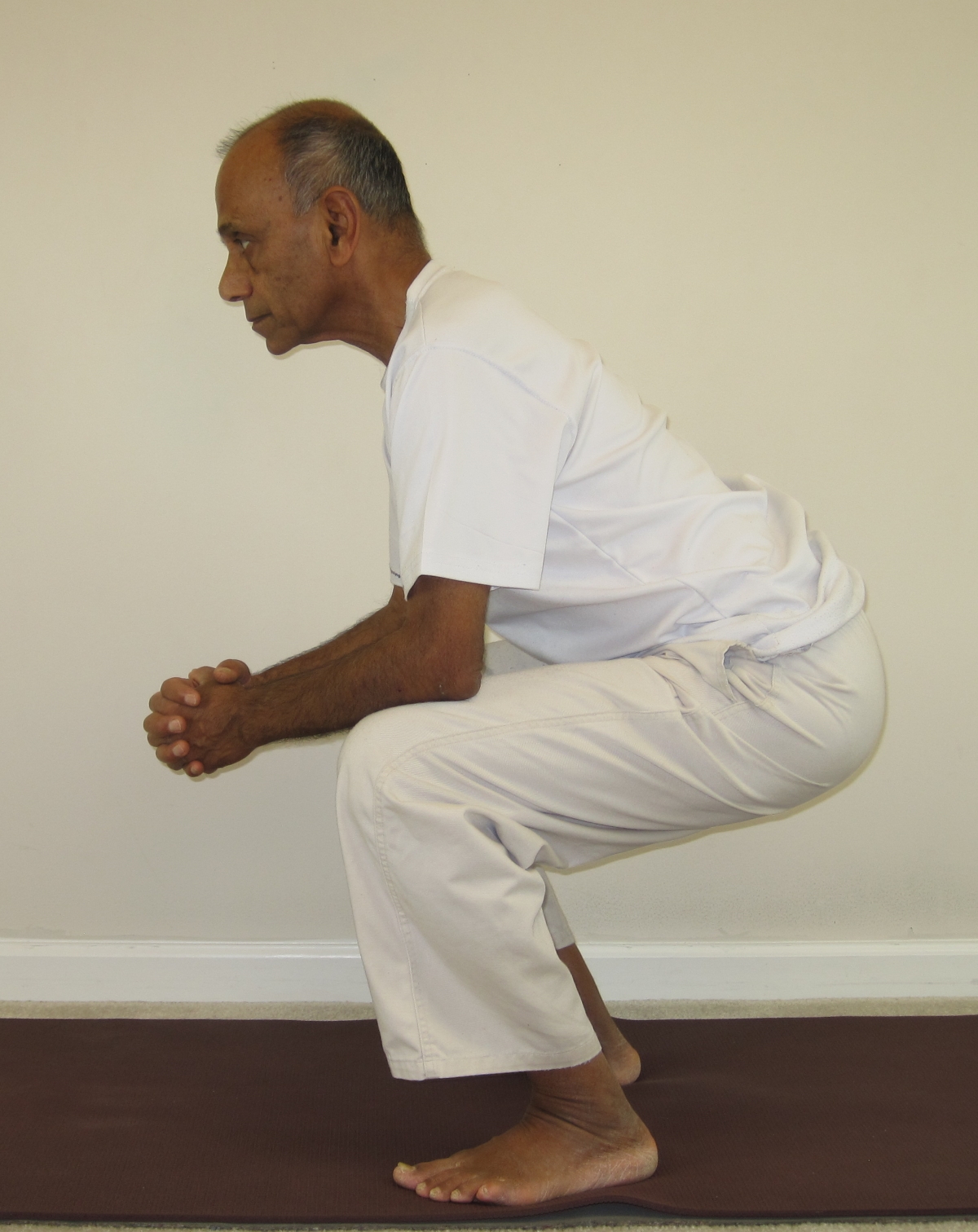 Virtual Chair
Problems with knees and low back pain are perhaps two of the most important reasons why people come to yoga for help. In this article, I would like to present a few simple poses that can help relieve knee pain and also make the knees and the surrounding muscles - hamstrings, quads, calves etc. stronger. When the muscles surrounding the knees are strong and flexible, they can support the knees much more effectively, thus preventing injury and pain in the knees.
If you already have any kind of knee pain, please try to practice under the guidance of a yoga teacher. Be careful not to engage in any movement that causes more pain or discomfort as that can further aggravate your situation.
I hope you will enjoy practicing with the video.
---
Upcoming programs
21-day Yoga Immersion, July 11-31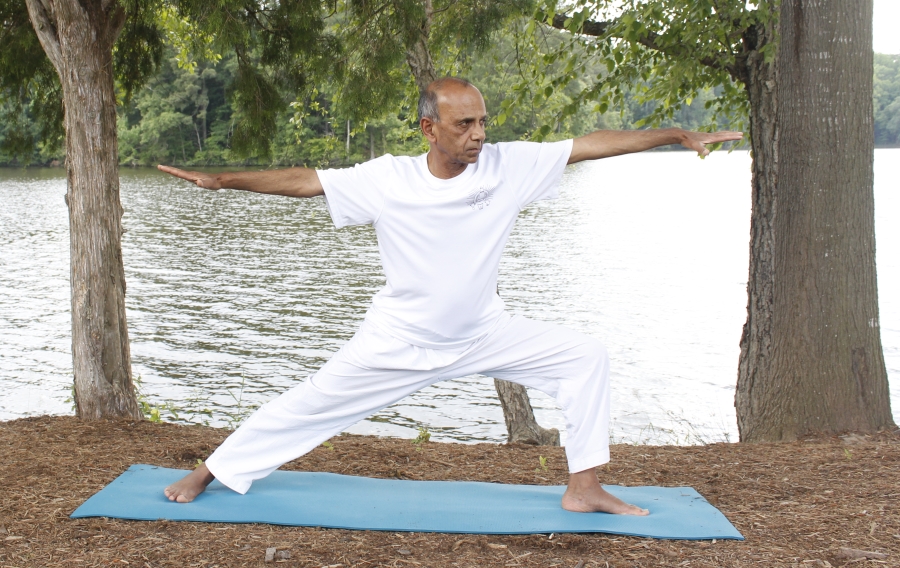 Virabhadrasana (Warrior2)
---
FREE Yoga class – July 4
---
Understanding the Mind to eliminate Stress
---
Yoga for kids/teens, 8-week session - Sunday, July 10
---
Yoga in the News
What Does Mindfulness Meditation Do to Your Brain?
" ... brain imaging techniques are revealing that this ancient practice can profoundly change the way different regions of the brain communicate with each other – and therefore how we think – permanently."
Meditation alters Cellular Activity
" ... first evidence that suggests mediation directly alters cellular activity, meaning that it might actually be involved in regulating bodily functions and maybe even help cure diseases. Cancer too, why not?"
Regular yoga can help cancer survivors
" ... Regular yoga sessions can help cancer survivors sleep better and have a better quality of life, research suggests."
---
Have a question/suggestion?
If you have a yoga-related question, please write to me and I would do my best to provide an answer in a timely manner. I would love to hear your suggestions for future newsletter articles.
back to top