Newsletter August, 2016
In this issue:
---
Yoga for a healthy, pain-free lower back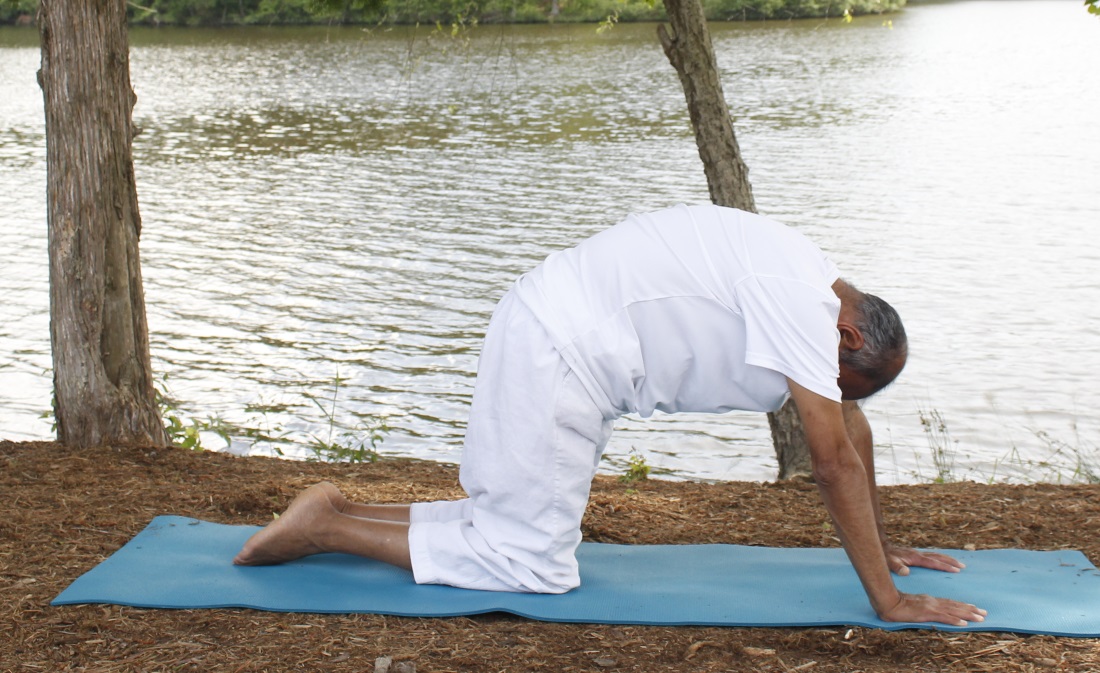 Cat Pose
In this video, I am presenting a few simple poses that can help strengthen the back and relieve back pain. Back pain, especially pain in the lower back, is perhaps the single most common reason why people come to yoga classes. Most of the poses mentioned in this article have already been discussed individually in earlier blog articles. In this video I have combined these simple asanas for taking care of low back pain in a single video sequence. I hope you will enjoy practicing with this video sequence.
---
Upcoming programs
21-day yoga immersion, Aug 11-31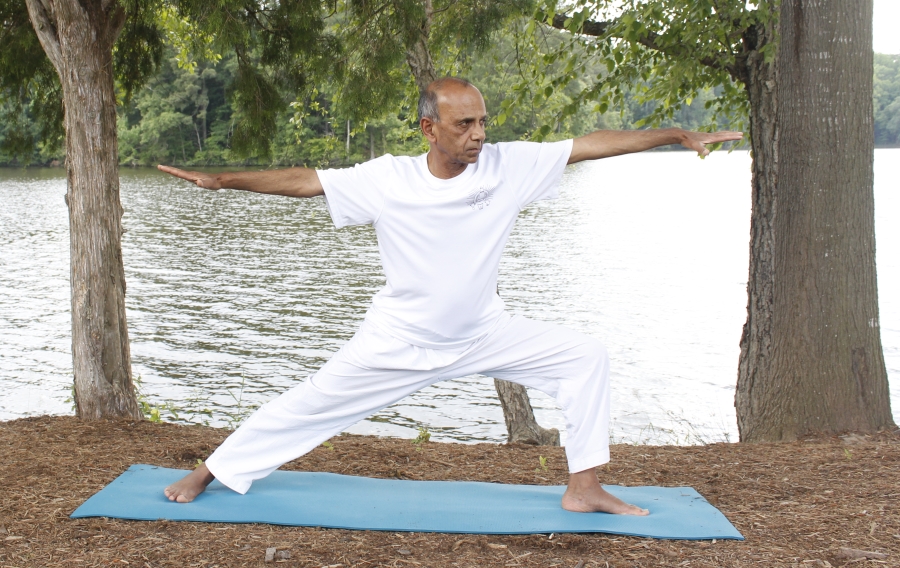 Virabhadrasana (Warrior2)
What: 21-day yoga immersion
When: Thursday, Aug 11- Wednesday, Aug 31, 2016
Time: 6:00 AM - 7:30 AM
Where: 4000 Bear Cat Way, Suite 102, Morrisville, NC 27560
Cost: $125
Commitment:

A firm commitment to complete the program without missing a day
At the end of the program, continue the same practice at home for another 21 days to make it a life-long habit

To register: fill out the registration form, providing information in all the fields, and submit it online.

---

Yoga for low back care with Jyoti, 6-week session

Back pain spine

When: Every Wednesday for six weeks
Next session starts: Wednesday, August 3, 2016
Time: 6:30 - 8:00 PM
Where: 4000 Bearcat Way, Suite 102, Morrisville, NC 27560
Fee: $120 (for full series, payable upon registration)

Registration required. Click here to fill out the student information and waiver form for Low Back Care program.
You can make payment on the first day of the program or via paypal here (scroll to the bottom of that page)

Instructor: Jyoti Shah
Contact: Jyoti Shah: 919-439-0377, jyoti@yogasheila.com

---

Gentle yoga with Jyoti, 8-week session

Gentle Yoga

(8-week series)

When: Every Thursday for eight weeks
Next session starts: Thursday, August 4, 2016
Time: 5:45 - 7:00 PM
Where: 4000 Bear Cat Way, Suite 102, Morrisville, NC 27560
Fee: $88 (for full series); $13 (drop-in)

Pre-registration recommended

Instructor: Jyoti Shah
Contact: to sign up or if you have questions

Jyoti Shah: 919-439-0377, jyoti@yogasheila.com

Click here  to fill out the student information and waiver form for Gentle yoga.

---

Yoga in the News

How Meditation Benefits CEOs

Why are business leaders embracing meditation rather than, say, massage or ping-pong? Because there's something to meditation that appears to benefit CEOs more than recreation or relaxation do alone.

What Does Mindfulness Meditation Do to Your Brain?

Originally an ancient Buddhist meditation technique, in recent years mindfulness has evolved into a range of secular therapies and courses, most of them focused on being aware of the present moment and simply noticing feelings and thoughts as they come and go.

MRI scans show that after an eight-week course of mindfulness practice, the brain's "fight or flight" center, the amygdala, appears to shrink. This primal region of the brain, associated with fear and emotion, is involved in the initiation of the body's response to stress.

China research confirms benefits of Yoga

Researchers at China's Binzhou Medical University, Xuzhou Central Hospital and Donghua University have concluded that yoga benefits adult patients with Type 2 Diabetes Mellitus (T2DM), believed to be one of most frequently encountered metabolic syndromes worldwide.

---

Have a question/suggestion?

If you have a yoga-related question, please write to me and I would do my best to provide an answer in a timely manner. I would love to hear your suggestions for future newsletter articles.

back to top