Newsletter August, 2017
In this issue:
---
Reclining Hip Opening Poses
In a previous post, I talked about a few of the seated hip opening stretches. Today, I would like to present some of the hip opening poses that are done in the reclining position.
Reclining Leg Lift with strap (Supta Padangushthasana)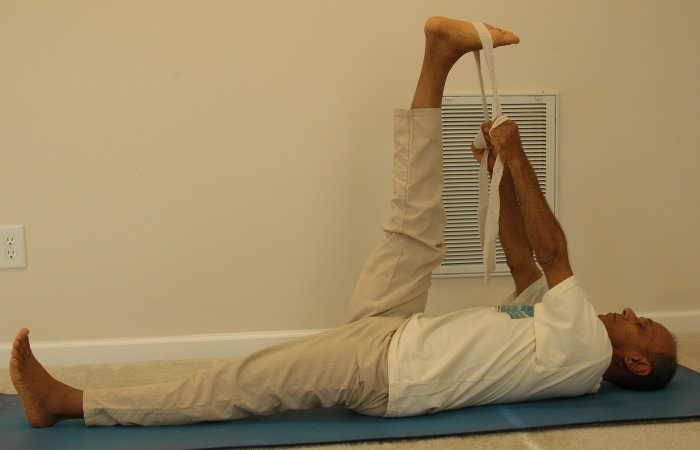 Reclining leg stretch
Lie down on your back in shavasana
Bring the feet together and put a strap around the right foot. As you inhale, using the strap, lift the right leg up and try to bring it to a vertical position. Try to keep the left thigh pressed to the floor.
As you exhale, slowly bring the leg down to the floor
Repeat steps 2 and 3 for two more breaths keeping the movement synchronized with breathing
Next time you raise the leg up, hold it up there for four deep breaths. Then, while exhaling, slowly release the leg down.
Repeat the above sequence with the other leg
---
Upcoming Programs
Understanding the Mind to eliminate Stress
What: An Introduction to the Yoga Sutras of Patanjali
When: Third Saturday of the month
Next Session: Saturday, Aug 19, 2017

TIME: 2:00 - 4:00 PM
LOCATION: 4000 Bearcat Way, Suite 104, Morrisville, NC 27560
FEE: by voluntary donation
To register: please fill out the registration form (if you have filled the form recently, send me an email to register)
---
Yoga Retreat in Mebane, NC, August 3-6, 2017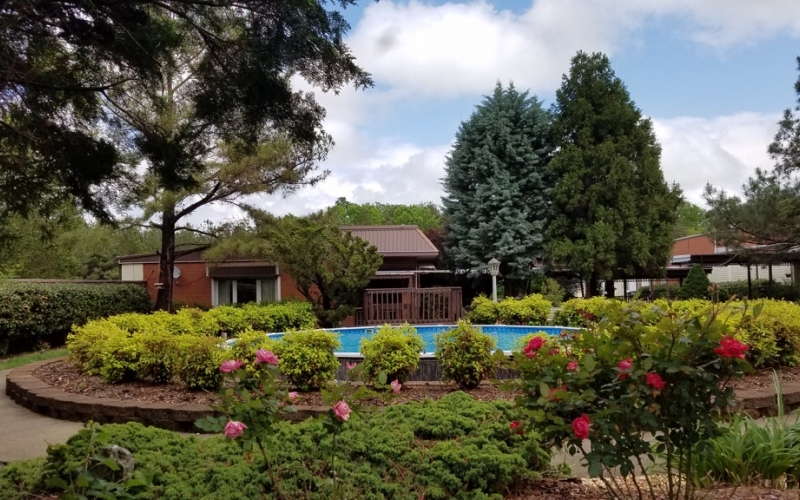 Lakulish Ashram 1
Mark your calendars for this amazing life experience - a yoga retreat at a lovely yoga ashram in Mebane, NC, August 3-6, 2017. At this retreat you will be able to slow down and experience yourself at a deeper level, nourished and supported by the beauty of natural surroundings. You will be able to deepen your personal yoga practice and develop an understanding of the yoga philosophy in an ashram-like setting under the guidance of Subhash Mittal.
---
Free yoga class at Morrisville Library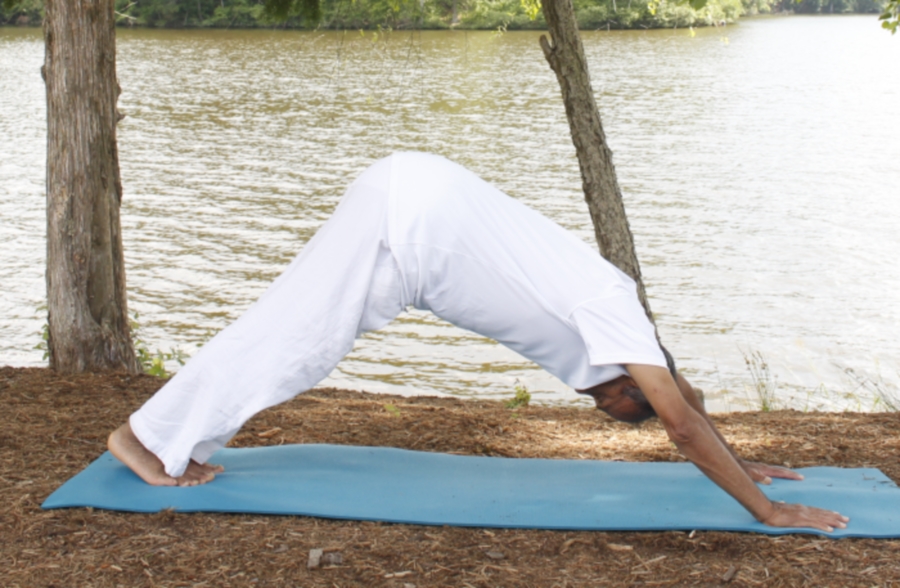 Downward Facing Dog
When: Friday, Aug 11, 12:30 - 1:45 PM
Where: West Regional Library, 4000 Louis Stephens Drive,
Cary, NC 27519
Library phone number: 919-463-8500
Instructor: Subhash Mittal
Come and enjoy a free yoga class at the Morrisville (West Regional) library. This class is suitable for both beginners and seasoned practitioners. In the class, we will go through a series of stretching postures, deep relaxation and breathing techniques. At the end of the class you will feel energized, rejuvenated and deeply relaxed.
---
21-day Yoga Immersion, Aug 8-28, 2017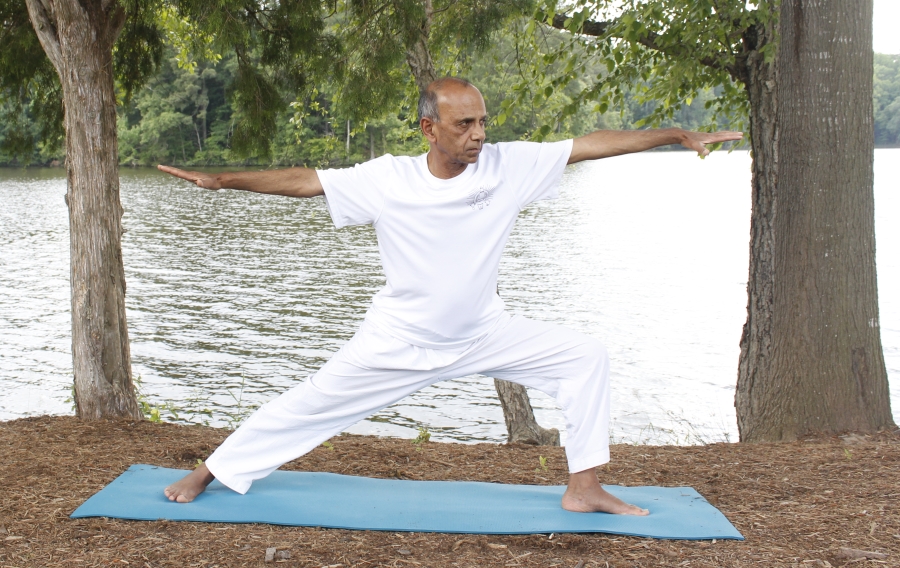 Virabhadrasana (Warrior2)
Time: 6:00 AM - 7:30 AM
Where: 4000 Bear Cat Way, Suite 102, Morrisville, NC 27560
Fee: $125 (cash, check or paypal)
Commitment:

A firm commitment to complete the program without missing a day
At the end of the program, continue the same practice at home for another 21 days to make it a life-long habit
To register: fill out the registration form, providing information in all the fields, and submit it online.
---
Gentle Yoga with Jyoti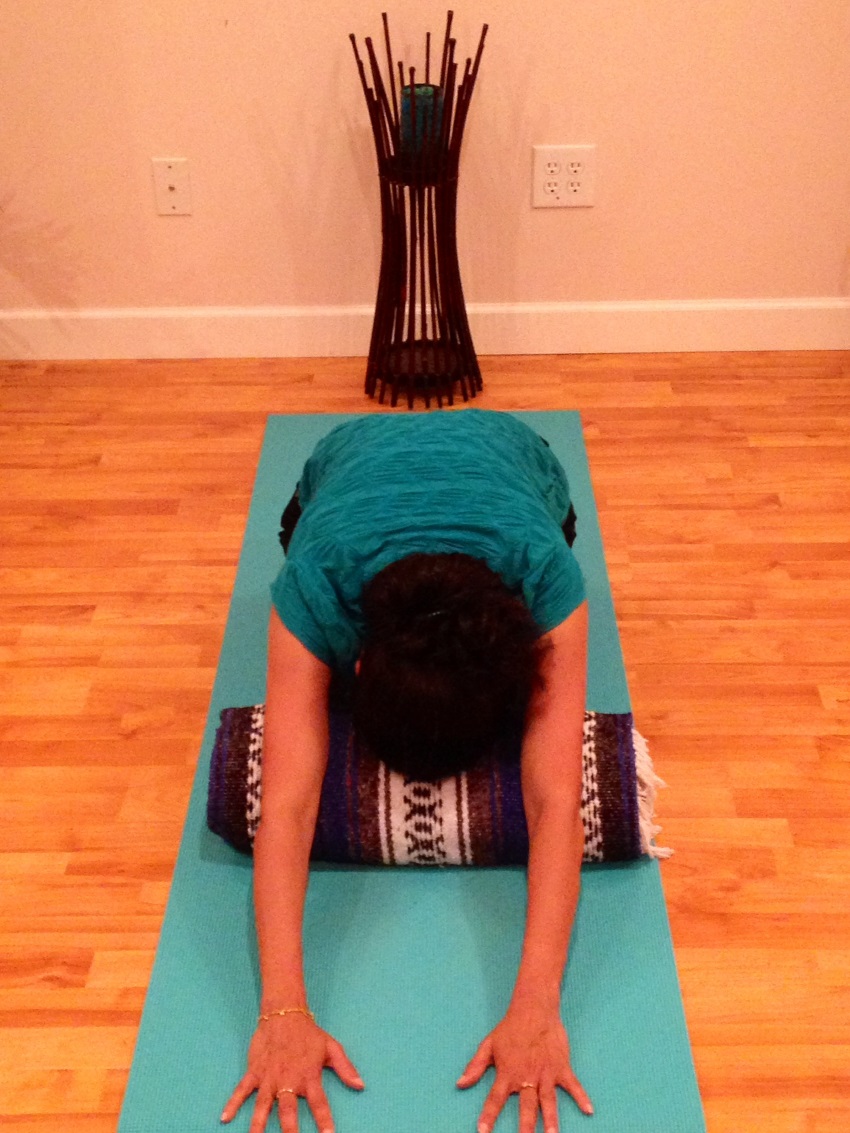 Gentle Yoga
When: Every Thursday for eight weeks
Next session starts: Thursday, July 27, 2017
Time: 6:00 - 7:15 PM
Where: Integral Yoga Studio - 4000 Bear Cat Way, Suite 102, Morrisville, NC 27560
Fee: $88 (for full series); $13 (drop-in)

Pre-registration recommended

Instructor: Jyoti Shah
Contact: to sign up or if you have questions

Jyoti Shah: 919-439-0377, jyoti@yogasheila.com, www.yogasheila.com

Click here  to fill out the student information and waiver form for Gentle yoga.
We recommend this class to those who in the past have attended Healing Yoga For Low Back Program, in order to continue with their yoga practice to help alleviate back pain.
No prior yoga experience required.
---
Yoga for kids/teens, 8-week session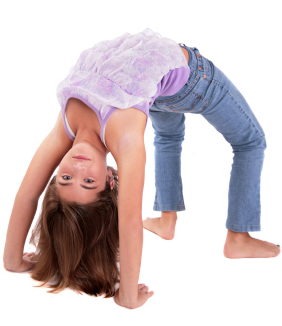 When: Every Sunday

Kids (5+ years) 4:30 - 5:30 PM
Teens (Age 12 - 19 years) 5:45 - 6:45 PM

Starting: Sunday, July 30, 2017 (Note: no class on August 6)
Location: Integral Yoga Studio, 4000 Bear Cat Way, suite 102, Morrisville, NC 27560
Instructor: Jagriti Vanam (jazzvanam@gmail.com)
Contact: Jagriti (jazzvanam@gmail.com), 919-601-2997
Fee: $80 (cash or check, due on the first day of the class)
To register: fill out the registration form, providing information in all the fields, and submit it online
---
podcast channel
As you may be aware, I have been offering monthly workshops wherein I discuss various aspects of yoga philosophy. The main focus in these workshops is to discuss the Yoga Sutras of Patanjali in some depth. In addition, from time to time, I also discuss concepts from the Bhagavad Gita, Upanishads and other related ancient scriptures. In order to preserve these talks for future reference, I have been making an audio recording of these discussions and sharing them with the participants. These audio recordings are now available on the podcast channel on my blog. You are welcome to download these audio recordings for your use. In addition, you can listen to these podcasts as well as subscribe to them on itunes as well.
---
youtube channel
As you would have noticed from many of the recent posts on my blog, I have been adding short videos of many of the commonly practiced asana and pranayama sequences. I strongly urge you to subscribe to my youtube channel and visit the channel frequently to get instructions for your own asana and pranayama practices. Please share the link to the channel with your friends who might benefit from these detailed video instructions.
I would love to hear your feedback and, of course, would welcome suggestions for future videos that you would like to see on the channel.
---
Yoga in the News
Yoga Boosts Cardiovascular Fitness and Psychological Health
Following 8 weeks, sedentary students in the yoga group showed significant physical gains compared to the control group. These included decreased cardiac output, and increased cardiac efficiency, and decreased plasma control. In addition, yoga group members had a significantly reduced body fat percentage, and greater upper and lower body muscle strength. Collectively, this suggests that yoga group participants experienced significant physical and heart health benefits after only 8 weeks of consistent yoga practice.
Scientists find greater cortical thickness in the brains of elderly female yoga practitioners
Scientists in Brazil have imaged elderly female yoga practitioners' brains and found they have greater cortical thickness in the left prefrontal cortex, in brain areas associated with cognitive functions like attention and memory.
Looking for Ways to Cope with Anxiety? Try Yoga
" ... While the use of prescribed and over-the-counter medications can mitigate some of the health issues and allow us to carry on normally with our busy lives, these quick-fix, short-term solutions can reduce our ability to monitor and focus on our personal health and well-being, and to get closer to our true nature. Thankfully, a yoga practice can do just that."
Meditation and yoga can 'reverse' DNA reactions which cause stress, new study suggests
Mind-body interventions (MBIs) such as meditation, yoga and Tai Chi don't simply relax us; they can 'reverse' the molecular reactions in our DNA which cause ill-health and depression, according to a study.
---
Have a question/suggestion?
If you have a yoga-related question, please write to me and I would do my best to provide an answer in a timely manner. I would love to hear your suggestions for future newsletter articles.
back to top