Newsletter September, 2015
In this issue:
---
Bhramari (Humming Bee) Pranayama with Video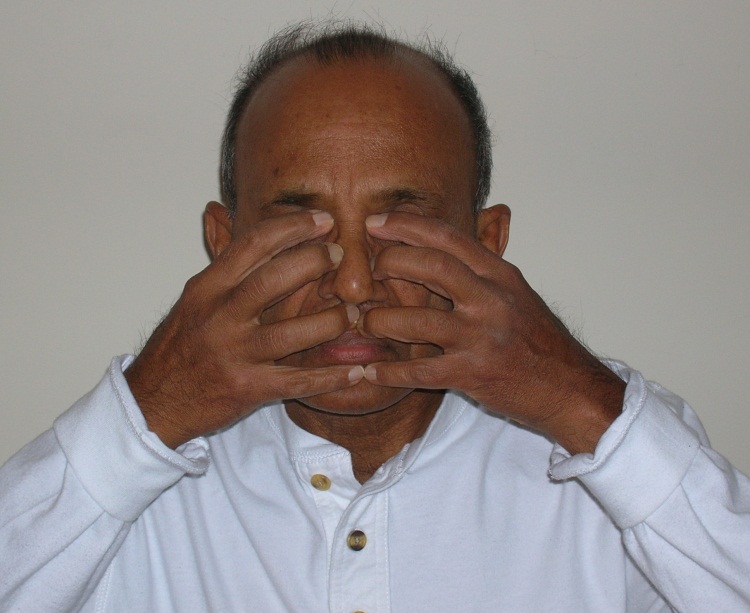 Shanmukhi Mudra
The word 'bhramari' (भ्रामरी) refers to the humming sound made by a 'bhramara' (a bumble bee in Sanskrit). The Bhramari Pranayama consists in making a deep, soft humming bee-like sound while inhaling and exhaling.
Because Bhramari Pranayama has a very calming effect on the nerves and the mind, it is usually practiced as a prelude to meditation. As a part of the pranayama routine, it should be practiced at the end of other pranayama practices, usually after the alternate nostril breathing (naadi shuddhi, aka Anuloma Viloma), prior to getting ready for meditation.
I hope you enjoy the video demonstration.
---
Strengthen the core with Boat Pose (video)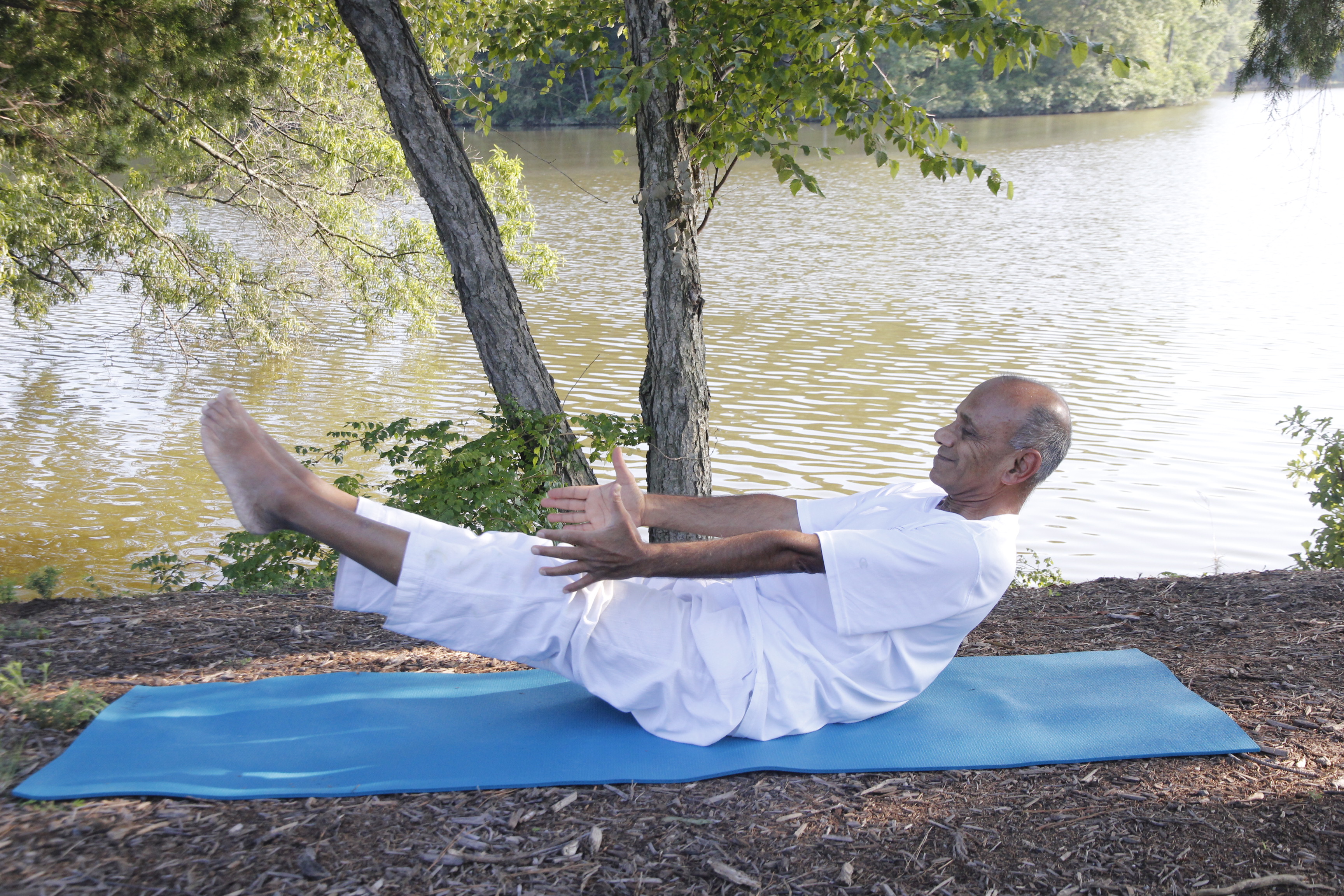 Boat Pose
Boat pose (Navasana - नावासन or Naukasana - नौकासन) is one of the basic poses that can be practiced to effectively build core strength (in addition to many other benefits, as given here). It is usually practiced along with some of the other poses that are practiced from the supine position - for example, the shoulder stand (sarvangasana), fish pose (matsyasana), bridge pose (setu-bandhasana) etc.
Hope you'll enjoy practicing with the video demonstration.
---
Home Practice Options – Bare Bones to a Full practice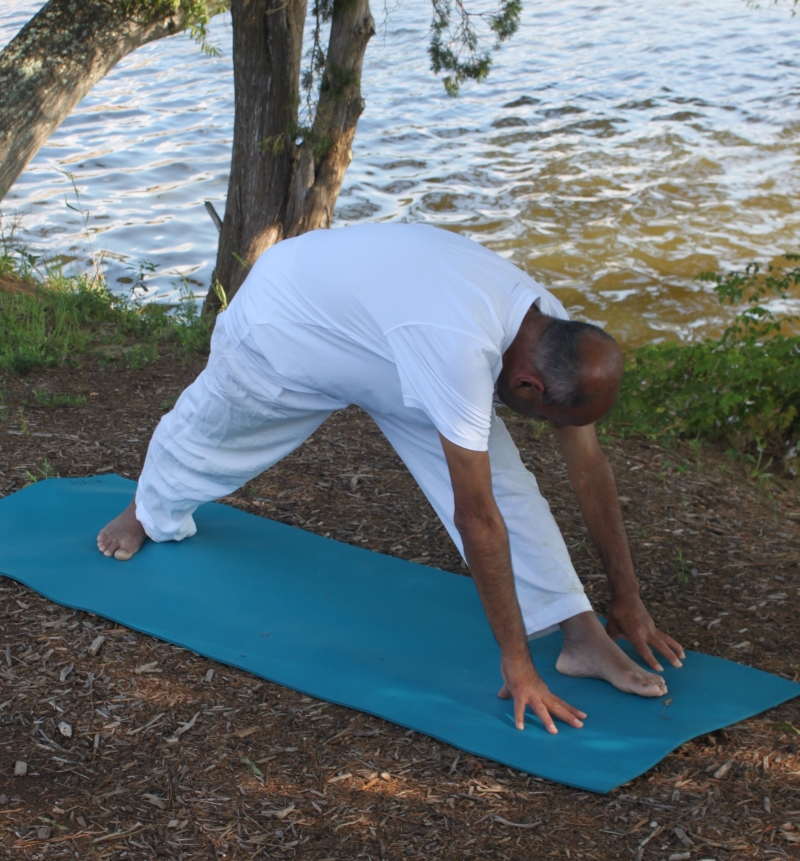 Parshvottanasana
(intense side stretch)
In some of my previous posts I have discussed the need for and the importance of establishing a home-based yoga practice. As we know, it is only through a regular home practice that we can realize all the benefits that yoga can offer. Moreover, as I like to emphasize in my classes, yoga practice must include all the three major components - asana (physical postures), pranayama (breathing practices) and meditation. So, ideally your practice should include all three. If you are strapped for time, you can split these practices during different times of the day as long as you give yourself a gap of about three hours after a full meal. For example, you can do asana and pranayama in the morning and meditation in the evening, or vice versa.
---
Upcoming Programs
14-day Pranayama/Meditation Intensive, Sept 14-27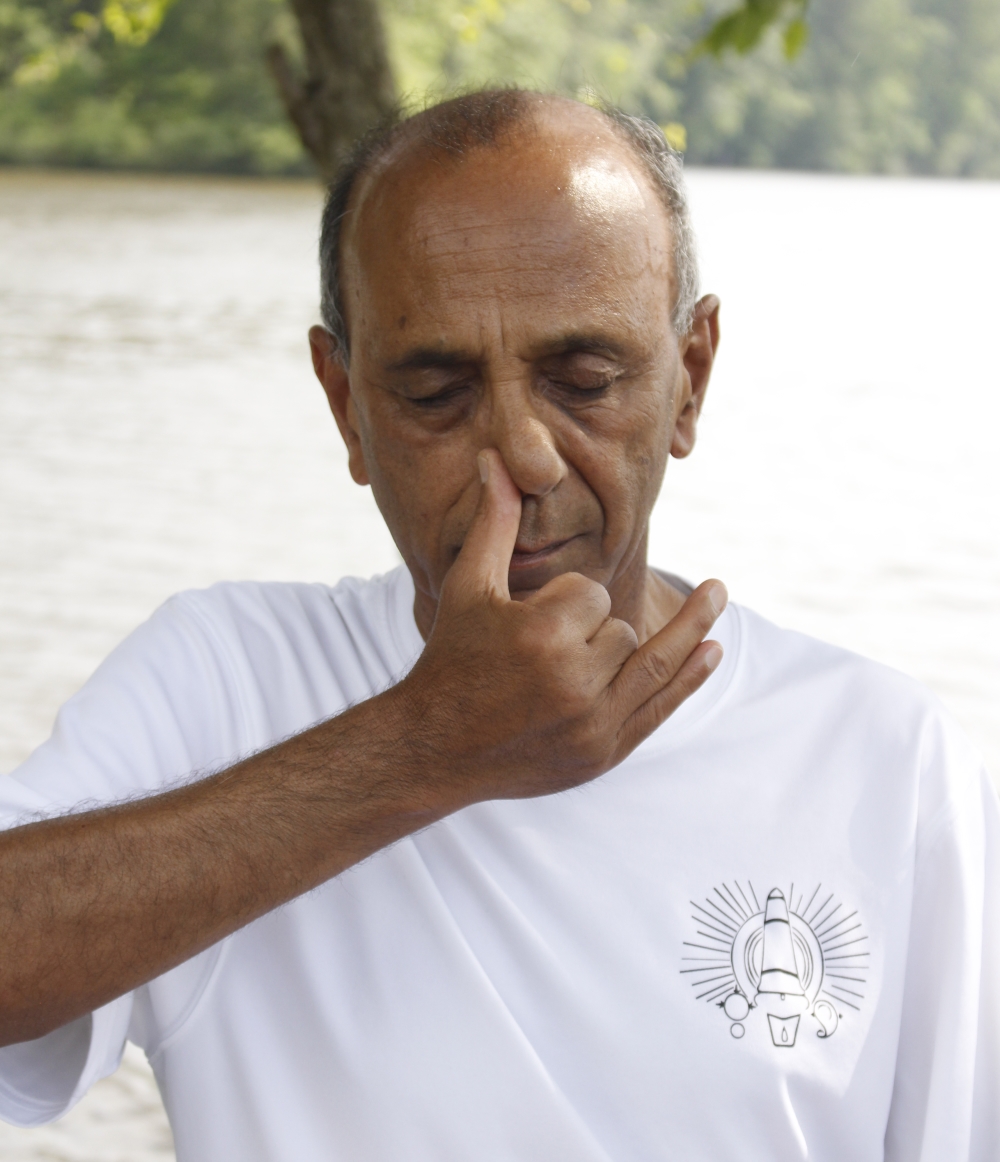 Vishnu Mudra
No prior pranayama or meditation experience is required.
When: Monday, September 14 - Sunday, September 27, 2015
Time: 6:00 – 7:30 AM
Location: 4000 Bearcat Way, Suite 102, Morrisville, NC 27560
Daily Routine: Light stretching (10-15 minutes), Pranayama (30 min), Relaxation (10 min), Yoga philosophy (15 min), Meditation (20 min).
Commitment: A firm commitment to follow this schedule and attend every day
Fee: $90
Read more ...
---
Workshop - Kundalini, Chakras - part 2
What: Kundalini, Nadis, Chakras - part 2
When: Third Saturday of the month
Next Session: Saturday, September 19, 2015
Focus: Chakras

TIME: 2:00 - 4:00 PM (NOTE CHANGE OF TIME)
LOCATION: 4000 Bearcat Way, Suite 104, Morrisville, NC 27560
FEE: by voluntary donation
To register: please fill out the registration form
---
14-day Ashtanga/Vinyasa intensive, Sept 28-Oct 11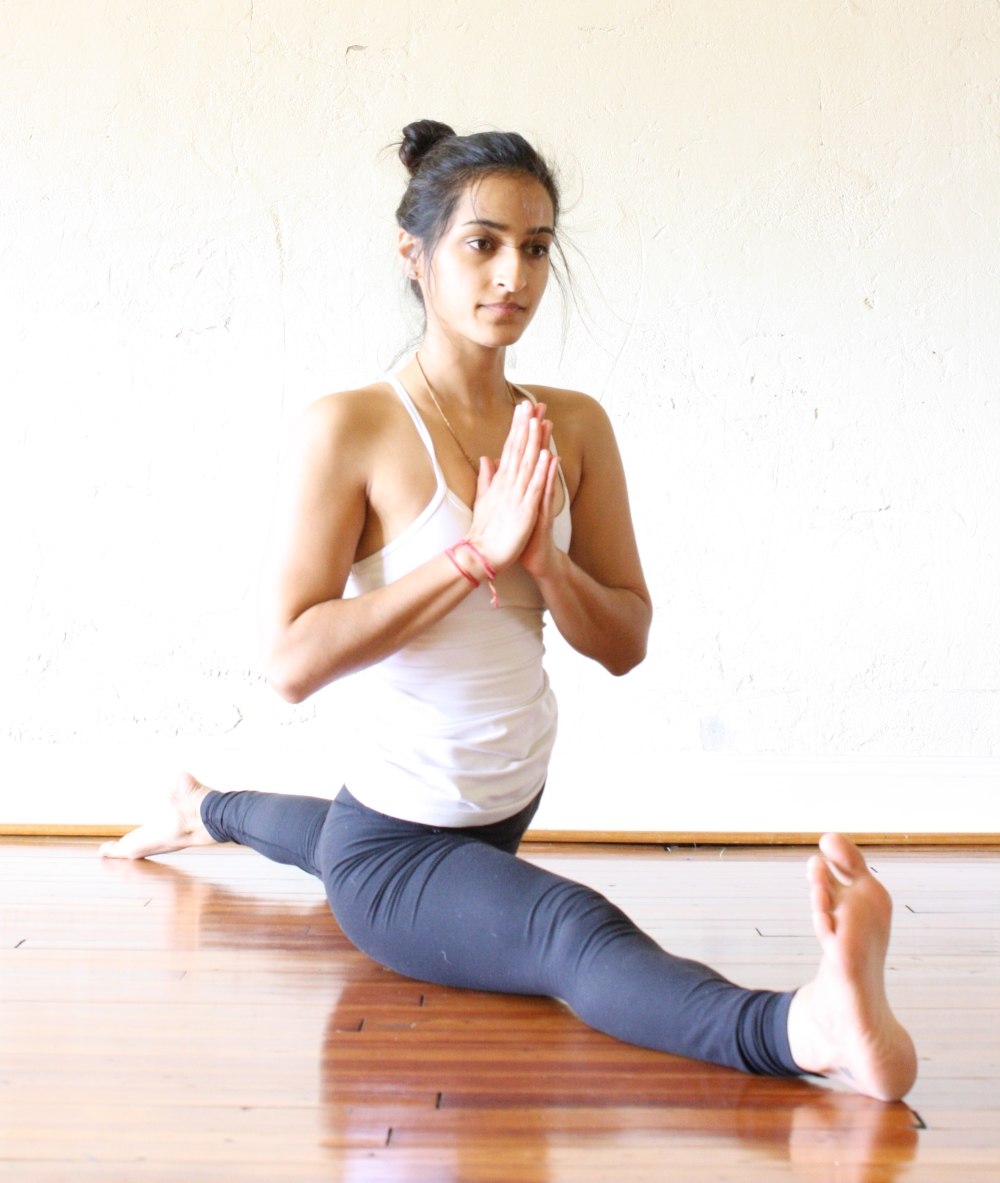 Hanuman pose
What: 14-day Ashtanga-Vinyasa Intensive with Jessica Vyas
When: Monday, Sept 28 - Sunday, Oct 11, 2015
Time: 6:00 – 7:30 AM
Location: 4000 Bearcat Way, Suite 102, Morrisville, NC 27560
Fee: $140
$20 discount for

those who have attended the Ashtanga morning intensive previously
full-time students
those who are 50 yrs +

To register: fill out the registration form, providing information in all the fields, and submit it online
Contact: Jessica Vyas, ph: (919) 389-5527; email: jessicavyas@gmail.com
---
Yoga in the News
Colorado State professor developing yoga therapy
Arlene Schmid, associate professor in the Colorado State University Department of Occupational Therapy, is internationally known for her development of yoga interventions as a complement to rehabilitation for people with stroke, traumatic brain injury and other injuries.
Study: Yoga Effective in Reducing Stress for Inmates
Yoga has shown to improve heart health and benefit patients with rheumatoid arthritis. Even those with breast cancer have gotten in on the action. A new study in Evidence-Based Complementary and Alternative Medicine provides evidence that yoga offers progressive beneficial anti-stress benefits to members of a prison population.
When He Says Yoga Saved His Life, He's Not Exaggerating
When Mugbe was 7, growing up in Nairobi, Kenya, his father, John, died in a car accident. John Mugbe was an electrician, and his salary supported the family of five children. Walter's mother, Catherine, didn't work. Suddenly, the family was in crisis. At a very young age, Walter Mugbe felt he had to make sure his younger siblings had enough to eat. To earn money, he began transporting drugs for dealers. By the time he was 10, he was selling drugs and picking pockets as well.
---
Have a question/suggestion?
If you have a yoga-related question, please write to me and I would do my best to provide an answer in a timely manner. I would love to hear your suggestions for future newsletter articles.
back to top