Newsletter September, 2017
In this issue:
---
Yoga Retreat August 2017 experience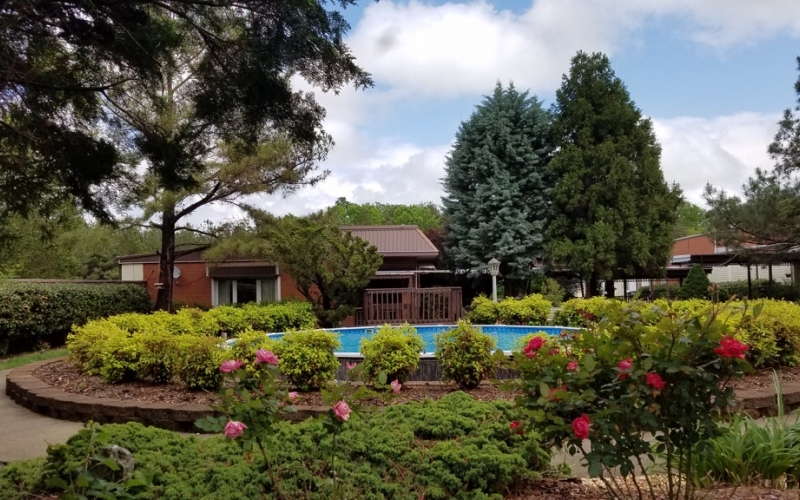 Lakulish Ashram 1
"... the retreat was a life-changing experience, because I truly came away from it a different (and hopefully better) person. ... Since the retreat, I have been practicing every day, and I have found myself using some of the concepts from our lectures in my daily life. The retreat was one of the most joyful experiences I've had a in a long time... "
"... Wonderful! Thank you for facilitating such a magnificent time of reflection and community.  I felt a lot of my resentment towards my ongoing physical pain and the ending of a relationship melt away over the course of the weekend for which I am very grateful..."
" ... Incredible, emotional. We covered a lot of material in a short period of time. Would love to have continued 3 more days...a month? ..."
[Please read the full reviews here ....]
The above excerpts represent the experience as expressed by a few of the participants of the recent Yoga Retreat that we had at the Health and Yoga Retreat Center, an ashram facility in Mebane, NC.
---
Upcoming Programs
Understanding the Mind to eliminate Stress
What: An Introduction to the Yoga Sutras of Patanjali
When: Third Saturday of the month
Next Session: Saturday, Sept 16, 2017

TIME: 2:00 - 4:00 PM
LOCATION: 4000 Bearcat Way, Suite 104, Morrisville, NC 27560
FEE: by voluntary donation
To register: please fill out the registration form (if you have filled the form recently, send me an email to register)
---
Free yoga class at Morrisville Library
When: Friday, Sept 8, 12:30 - 1:45 PM

Where: West Regional Library, 4000 Louis Stephens Drive,
Cary, NC 27519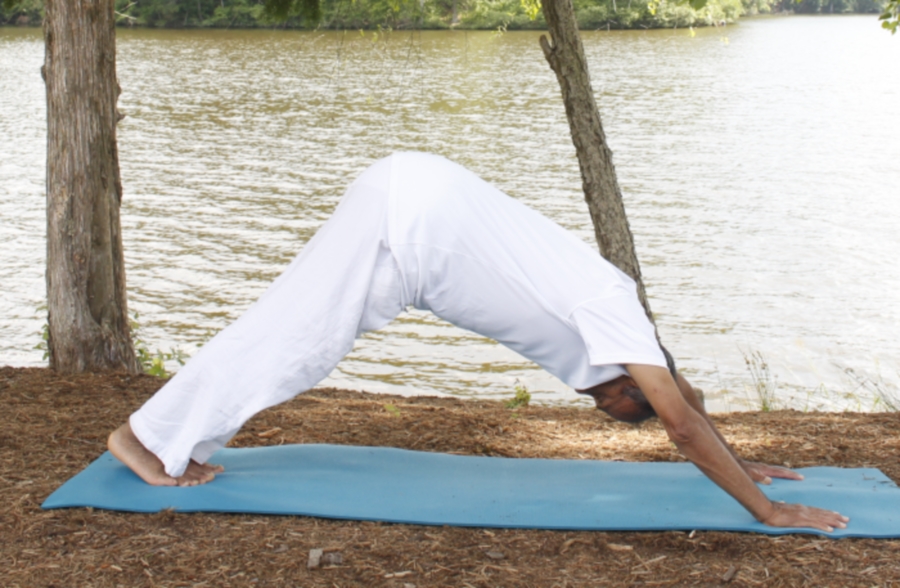 Downward Facing Dog
Library phone number: 919-463-8500
Instructor: Subhash Mittal
Come and enjoy a free yoga class at the Morrisville (West Regional) library. This class is suitable for both beginners and seasoned practitioners. In the class, we will go through a series of stretching postures, deep relaxation and breathing techniques. At the end of the class you will feel energized, rejuvenated and deeply relaxed.
---
14-day pranayama intensive
What: 14-day pranayama intensive
When: Monday, Sep 18 - Sunday, Oct 1, 2017
Time: 6:00 – 7:30 AM
Location: 4000 Bearcat Way, Suite 102, Morrisville, NC 27560
Daily Routine: Light stretching (10-15 minutes), Pranayama (45 min), Relaxation (15 min), Yoga philosophy/meditation (15 min)
Commitment: A firm commitment to follow this schedule and attend every day
Fee: $90 (cash, check or paypal)
To register: fill out the registration form, providing information in all the fields, and submit it online
Strongly recommended
Light,'sattvic', nutritious, VEGETARIAN food
No alcohol, drugs, tobacco or any other item of similar nature
A personal commitment to continue the practice after the program is over
Please visit here for more details...
---
Family yoga, donation class for Harvey relief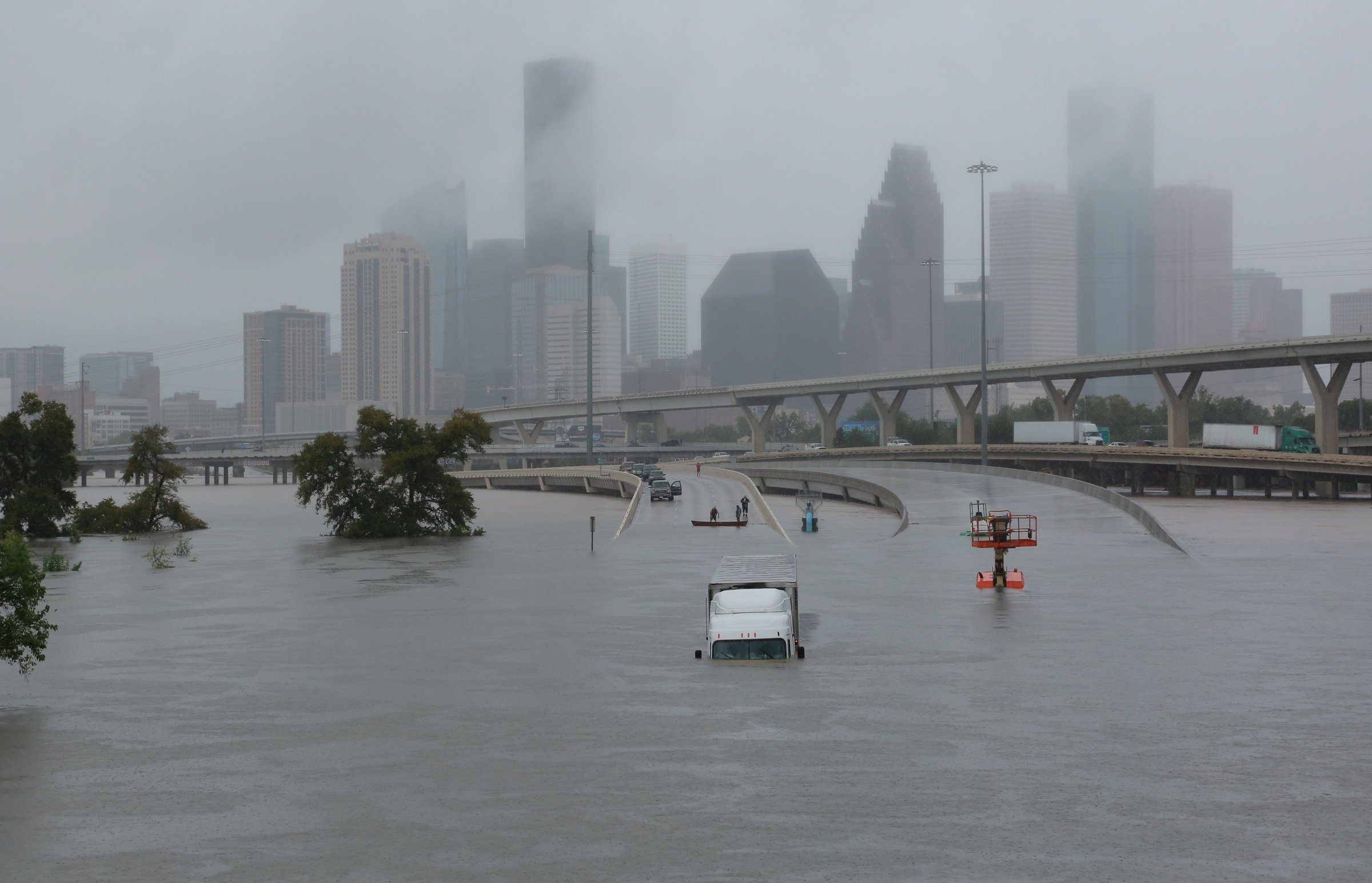 Hurricane Harvey
All proceeds from the class will be donated to a charity to help victims of hurricane Harvey.
What: Family yoga class - kids, teens and their parents
Date: Sunday, Sept 10, 2017
Time: 5:00 - 6:15 PM
Instructor: Jagriti Vanam
Location: Integral Yoga Studio, 4000 Bear Cat Way, Suite 102, Morrisville, NC 27560
Suggested donation: $10. Since the funds collected are intended for Hurricane Harvey relief fund, you are encouraged to donate generously for this worthy cause.
Please note: the regularly scheduled kids and teens classes for Sunday, Sept 10 are canceled.
To register: please contact Jagriti Vanam to sign up or if you need further information about the class- jazzvanam@gmail.com, 919-601-2997
---
podcast channel
As you may be aware, I have been offering monthly workshops wherein I discuss various aspects of yoga philosophy. The main focus in these workshops is to discuss the Yoga Sutras of Patanjali in some depth. In addition, from time to time, I also discuss concepts from the Bhagavad Gita, Upanishads and other related ancient scriptures. In order to preserve these talks for future reference, I have been making an audio recording of these discussions and sharing them with the participants. These audio recordings are now available on the podcast channel on my blog. You are welcome to download these audio recordings for your use. In addition, you can listen to these podcasts as well as subscribe to them on itunes as well.
---
youtube channel
As you would have noticed from many of the recent posts on my blog, I have been adding short videos of many of the commonly practiced asana and pranayama sequences. I strongly urge you to subscribe to my youtube channel and visit the channel frequently to get instructions for your own asana and pranayama practices. Please share the link to the channel with your friends who might benefit from these detailed video instructions.
I would love to hear your feedback and, of course, would welcome suggestions for future videos that you would like to see on the channel.
---
Yoga in the News
Meditation and Yoga Can Improve Mental Health
"Yoga and mindfulness meditation are associated with improvements in physical and mental health, according to new research published in the journal Frontiers in Human Neuroscience.
The study followed participants in a three-month intensive yoga and meditation retreat. Participants showed improvements in biological markers of stress and inflammation. Participants also reported lower levels of anxiety and depression."
Silicon Valley is obsessed with meditation, and there's new evidence it changes the brain for the better
" ... The idea of sitting in a quiet room doing nothing for a few minutes each day might sound absurd — unless you understand how meditation works. By giving our bustling mind a dedicated break from its day-to-day worries, meditation appears to empower it to run more efficiently. A growing body of research suggests that even a few minutes of a daily mindfulness practice is linked to lower stress levels, more positivity, better focus, and creativity."
Biological Benefits from Yoga and Meditation
"The practice of yoga and meditation is often associated with improved stress resilience and enhanced mental and physical health. However, the detailed biological mechanisms by which these practices improve mind-body health have remained obscure."
---
Have a question/suggestion?
If you have a yoga-related question, please write to me and I would do my best to provide an answer in a timely manner. I would love to hear your suggestions for future newsletter articles.
back to top