Newsletter October, 2017
In this issue:
---
Definition of yoga – workshop transcript
[This is an edited version of the transcript of the monthly workshop on the yoga sutras held on August 19, 2017. In this session, we covered sutras 1.1 through 1.5. Visit the podcast page to listen to the audio podcast.]
Whenever we study the Yoga Sutras of Patanjali, we begin with an invocation to Sage Patanjali. In this invocation, Patanjali is credited with three areas of knowledge – science of Ayurveda to purify the body, the commentary on Sanskrit grammar to purify the speech and the science of Yoga (Yoga Sutras) to purify the mind.
---
Live video streaming of yoga classes via Facebook
Many of you have requested the ability to attend yoga classes that I teach over the internet via live video streaming. I was recently made aware of the "live video" feature that Facebook provides. I plan to use this feature to broadcast some of my yoga classes via live streaming.
---
Five Tibetan Rites (fountain of youth)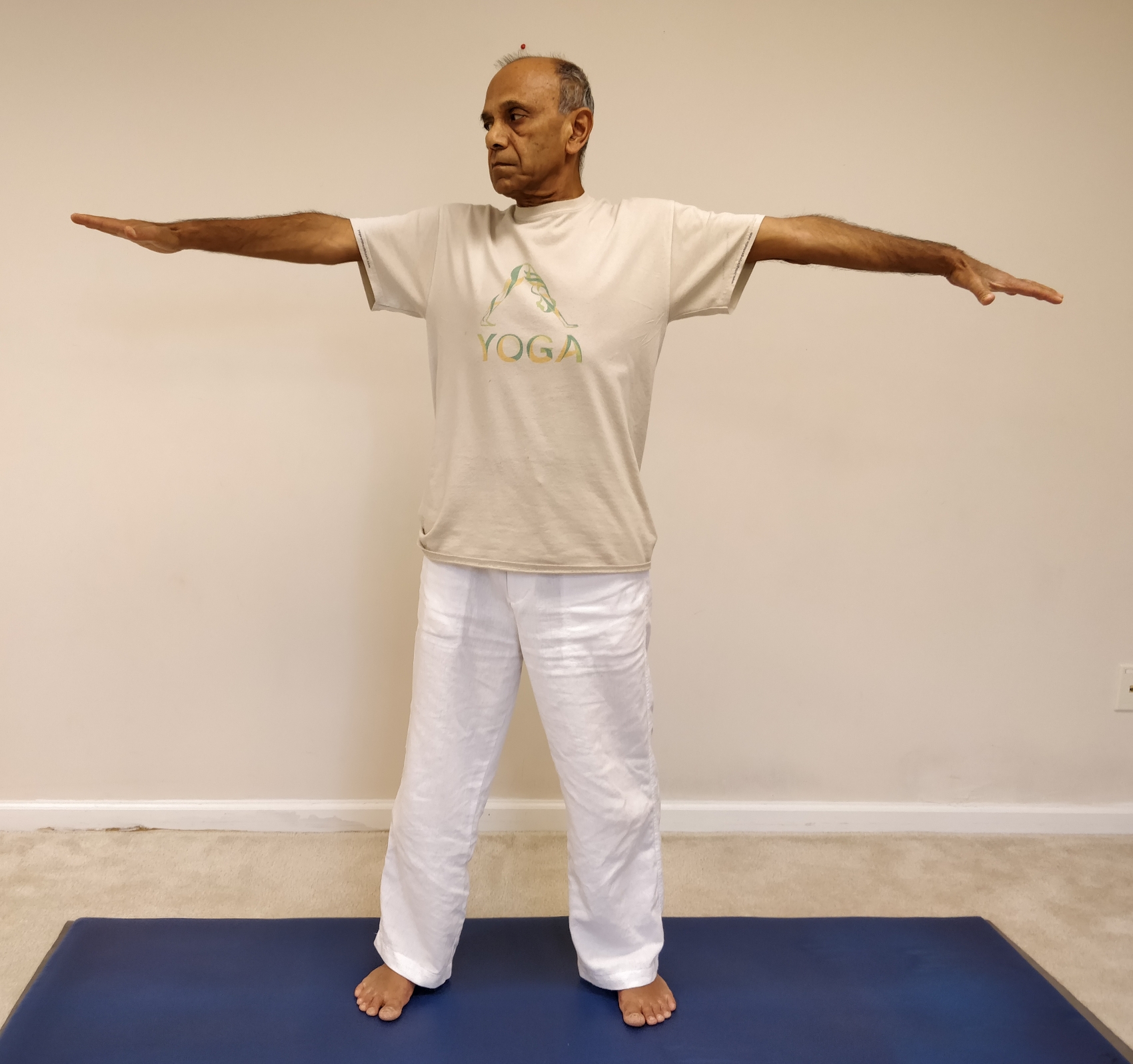 Twirling
The book Five Tibetan Rites (The ancient secret of fountain of youth) was originally published by Peter Kelder in 1939. It contains a description of five exercises, now knows as the Five Tibetan Rites. Even though most of these exercises are the ones we do in our class in one form or another (with the exception of twirling), what makes the practice challenging and enjoyable is the fact that each exercise is to be repeated 21 times.
---
Upcoming Programs
Understanding the Mind to eliminate Stress
What: An Introduction to the Yoga Sutras of Patanjali
When: Third Saturday of the month
Next Session: Saturday, Oct 21, 2017

TIME: 2:00 - 4:00 PM
LOCATION: 4000 Bearcat Way, Suite 104, Morrisville, NC 27560
FEE: by voluntary donation
To register: please fill out the registration form (if you have filled the form recently, send me an email to register)
---
Free yoga class at Morrisville Library
When: Friday, Oct 13, 12:30 - 1:45 PM

Where: West Regional Library, 4000 Louis Stephens Drive,
Cary, NC 27519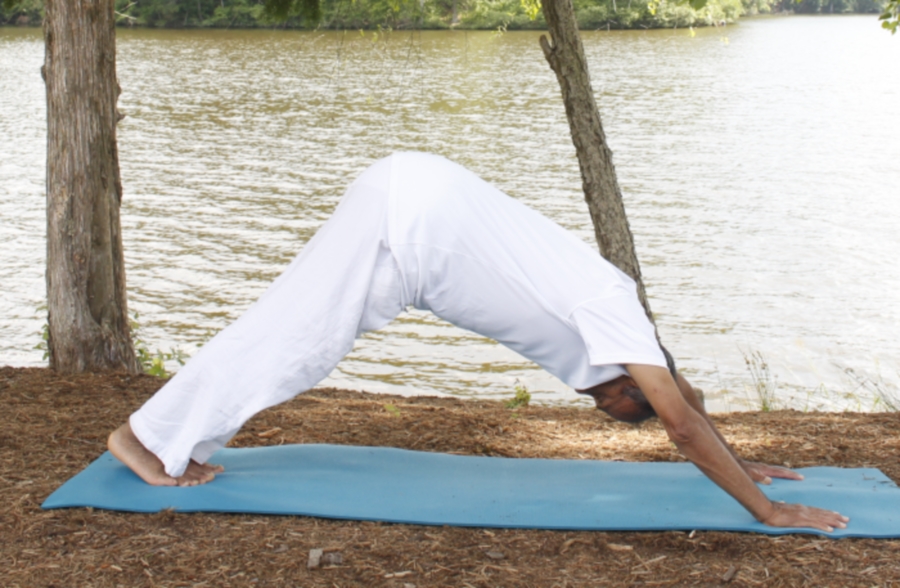 Downward Facing Dog
Library phone number: 919-463-8500
Instructor: Subhash Mittal
Come and enjoy a free yoga class at the Morrisville (West Regional) library. This class is suitable for both beginners and seasoned practitioners. In the class, we will go through a series of stretching postures, deep relaxation and breathing techniques. At the end of the class you will feel energized, rejuvenated and deeply relaxed.
---
14-day Meditation Intensive
What: 14-day Meditation Intensive
When: Monday, Oct 23 - Sunday, Nov 5, 2017
Time: 6:00 – 7:30 AM
Location: 4000 Bearcat Way, Suite 102, Morrisville, NC 27560
Daily Routine: Light stretching (10-15 minutes), Pranayama (15 min), Relaxation (15 min), Meditation - discussion and practice (45 min)
Commitment: A firm commitment to follow this schedule and attend every day
Fee: $90 (cash, check or paypal)
To register: fill out the registration form, providing information in all the fields, and submit it online
Strongly recommended
Light,'sattvic', nutritious, VEGETARIAN food
No alcohol, drugs, tobacco or any other item of similar nature
A personal commitment to continue the practice after the program is over
Please visit here for more details...
---
Gentle Yoga with Jyoti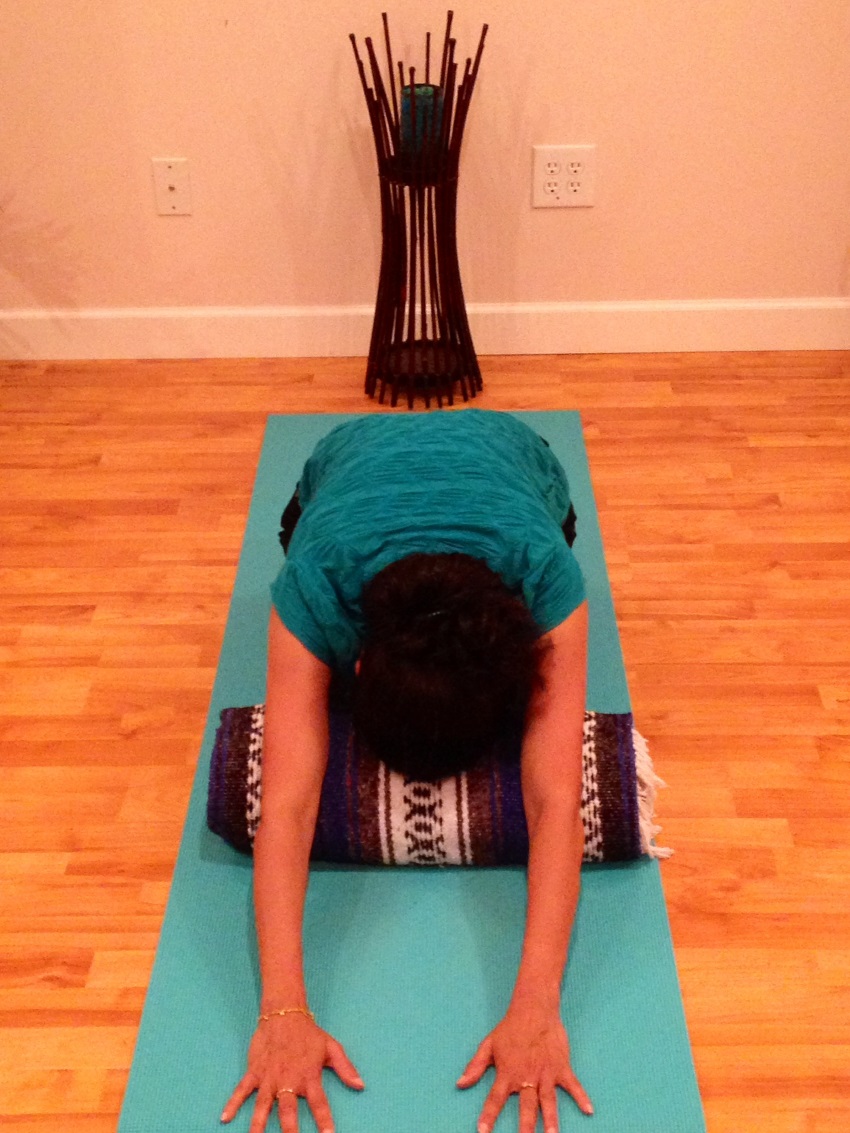 Gentle Yoga
When: Every Thursday for eight weeks
Next session starts: Thursday, Sep 28, 2017
Time: 6:00 - 7:15 PM
Where: Integral Yoga Studio - 4000 Bear Cat Way, Suite 102, Morrisville, NC 27560
Fee: $88 (for full series); $13 (drop-in)

Pre-registration recommended

Instructor: Jyoti Shah
Contact: to sign up or if you have questions

Jyoti Shah: 919-439-0377, jyoti@yogasheila.com, www.yogasheila.com

Click here  to fill out the student information and waiver form for Gentle yoga.
We recommend this class to those who in the past have attended Healing Yoga For Low Back Program, in order to continue with their yoga practice to help alleviate back pain.
No prior yoga experience required.
---
podcast channel
As you may be aware, I have been offering monthly workshops wherein I discuss various aspects of yoga philosophy. The main focus in these workshops is to discuss the Yoga Sutras of Patanjali in some depth. In addition, from time to time, I also discuss concepts from the Bhagavad Gita, Upanishads and other related ancient scriptures. In order to preserve these talks for future reference, I have been making an audio recording of these discussions and sharing them with the participants. These audio recordings are now available on the podcast channel on my blog. You are welcome to download these audio recordings for your use. In addition, you can listen to these podcasts as well as subscribe to them on itunes as well.
---
youtube channel
As you would have noticed from many of the recent posts on my blog, I have been adding short videos of many of the commonly practiced asana and pranayama sequences. I strongly urge you to subscribe to my youtube channel and visit the channel frequently to get instructions for your own asana and pranayama practices. Please share the link to the channel with your friends who might benefit from these detailed video instructions.
I would love to hear your feedback and, of course, would welcome suggestions for future videos that you would like to see on the channel.
---
Yoga in the News
Meditation May Help Against Heart Disease, Says American Heart Association
"For the first time, the American Heart Association (AHA) is issuing a statement on the effects of meditation on the heart. AHA experts reviewed dozens studies analyzing eight different types of meditation and their effects on various heart disease risk factors and outcomes, from heart attack to blood pressure, stress, atherosclerosis and smoking cessation."
Yoga may help breast cancer patients struggling to sleep
A certain type of yoga may provide lasting benefits for breast cancer patients who have trouble sleeping, researchers report.
The study included 227 women undergoing chemotherapy for breast cancer who were randomly assigned to one of three groups. One group practiced Tibetan yoga at least twice a week, another group did a simple stretching program, and the third group received usual care (the "control" group).
Creative Stress Relief: Students use yoga to strengthen bodies, deal with conflict
As kids head back to school, the stresses they encounter can lead to misbehavior and sometimes fighting. Annelise Lonidier, owner of Sacred Thread Yoga, offers kids from low-income families in the Old Fourth Ward a healthier and creative alternative.
Thanks to a partnership with Operation P.E.A.C.E., Inc. and funding from a Fulton County grant, Lonidier has taught children yoga for the past five years and is seeing results.
5 study results that help you fight asthma, breathe easy
Asthma is a chronic lung disease that inflames and narrows the airways in the lungs. Symptoms include coughing, shortness of breath and chest tightness. That it is a significant problem in India is evident from the statistics: The sales of anti-asthma medicines in India went up 43% over the past four years, shows market data, with 2016 marking a 15% growth in anti-asthma prescriptions across children and adults.
Practicing Yoga or Meditation Could Change Your Body on a Molecular Level
If you're not already practicing mind-body interventions like yoga or meditation, here's some encouragement to get started: a new review of scientific studies published in the journal Frontiers in Immunology found that mind-body interventions may change our bodies' response to stress on a molecular level, according to an article by Coventry University in Pionic on the findings.
---
Have a question/suggestion?
If you have a yoga-related question, please write to me and I would do my best to provide an answer in a timely manner. I would love to hear your suggestions for future newsletter articles.
back to top