Newsletter November, 2012
In this issue:
---
School punishment or Super Brain Yoga!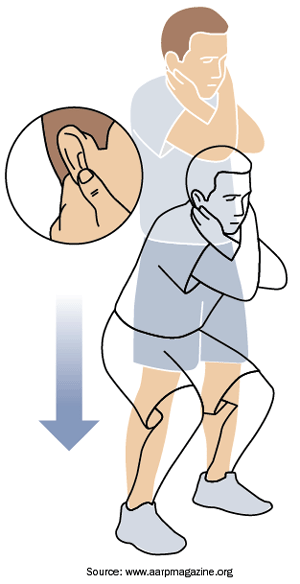 Super-brain Yoga! Yes, that's the name of this yoga routine that we were asked to do as punishment in our early school days back in India. I wrote about it in my May newsletter.
Recently I received an email from a friend on the same topic. In this email was enclosed an article about the practice. I am not sure who the original author of the article is. However, since I thought the article was well written with lots of valuable information, I decided to publish it as a blog post.
---
Meditation - make friends with the mind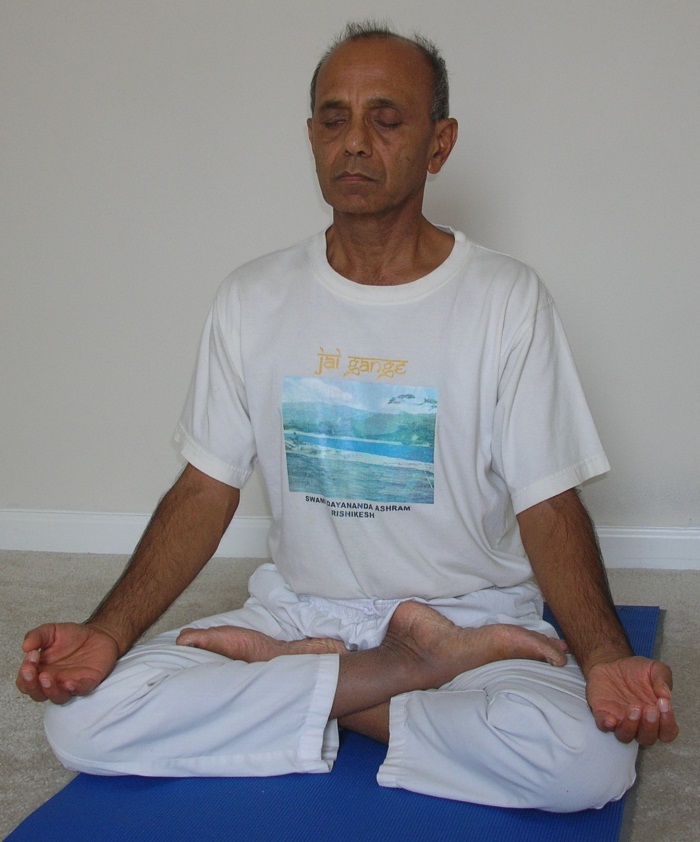 In a previous article, I presented a simple technique for meditation. In the technique presented therein, when the mind seems to drift too far away from the object of meditation, we go through a cycle of body awareness, breath awareness, third eye focus and finally go back to mantra meditation. We repeat this process as often as it becomes necessary so we can help calm the mind.
---
New 8-week daytime yoga session
Starts: Monday, November 12
When: Mondays at 9:30-11:00 AM
Location: Please contact me
Duration: 8 weeks
Fee: $96
Please contact me if you would like to sign up or have questions.
---
12-day Pranayama/Meditation Intensive
I am pleased to announce the next pranayama/meditation intensive.
When: Wednesday, November 7- Sunday, November 18, 2012
Time: 6:00 – 7:30 AM
Location: Raleigh Institute of Martial Arts, 1103 Copeland Oaks, Morrisville, NC 27560
Daily Routine: Light stretching (10-15 minutes), Pranayama (30 min), Relaxation (10 min), Yoga philosophy (15 min), Meditation (20 min).
Commitment: A firm commitment to follow this schedule and attend every day
Fee: $75
---
Yoga in the News
Ultimate Chair Pose! (Must see!)
Amazing dance sequence by a Chinese troupe - ultimate Chair Pose! At the Shanghai Expo closing ceremony.
Yoga helps combat Fibromyalgia
"The researchers found that the yoga group had significant improvement in fibromyalgia symptoms including pain, mood, fatigue, poor sleep, memory problems and coping strategies. Furthermore, the yoga group had a 24 percent decrease in pain, 30 percent decrease in fatigue and 42 percent decrease in depression."
Parents may sue over yoga lessons in Encinitas
Effects of Yoga on Mental and Physical Health: A Short Summary of Reviews
A very nice summary of the recent research in the area.
How Breast Cancer Made Me a Yogini
"When I entered my first yoga class a few years ago, I never thought in my wildest dreams that one day I would aspire to be a yoga instructor... To my surprise, I was immediately calmed by the encouragement and compassion I received from the teacher, who, like me, is a breast cancer survivor."
---
Have a question/suggestion?
If you have a yoga-related question, please write to me and I would do my best to provide an answer in a timely manner. I would love to hear your suggestions for future newsletter articles.
back to top