Newsletter October, 2011
In this issue:
---
Reflections from the Pranayama/Meditation intensive
We concluded the last 12-day pranamaya/meditation intensive on Sept 18. We had 20 participants for this session, the maximum number that the studio can accommodate. It is truly heartening to see that there is growing awareness among yoga practitioners that pranayama and meditation are very integral to the practice of yoga.
---
Introduction to Ashtanga (eight limbs) yoga
As I mentioned in a previous post, I will be writing about the various aspects of Ashtanga Yoga ( अष्टाङ्ग योग - eight limbs of yoga) in my upcoming posts. The word Ashtanga is composed of two words - ashta, meaning eight and anga, meaning limbs. Ashtanga Yoga refers to the eight limbs of yoga that Patanjali has advocated in the Yoga Sutras as a means to eradicate ignorance and gain an understanding of our true identity.
---
Padangushthasana (Tiptoe Balance)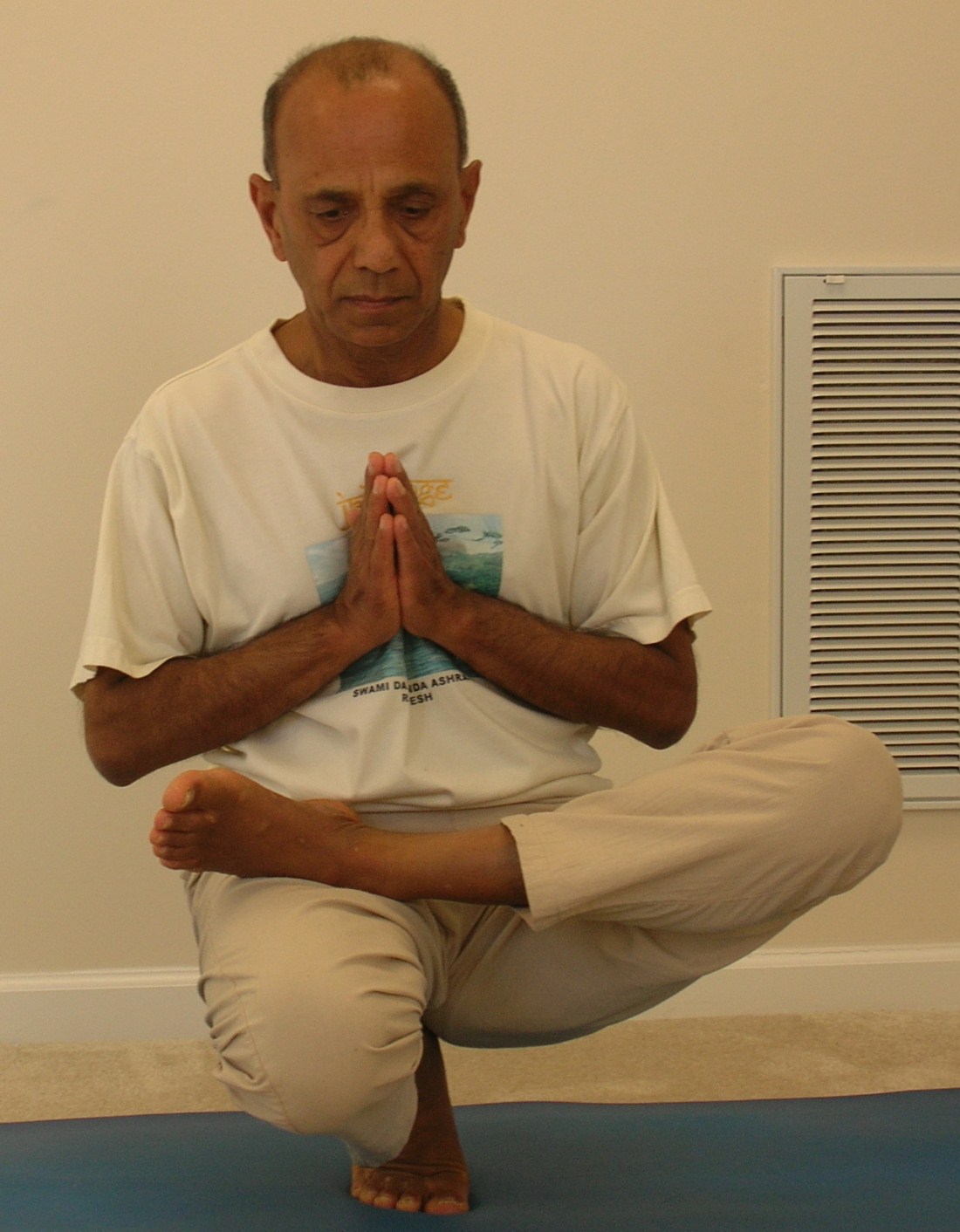 So far I have written about balancing poses which are done in a standing position - for example the Tree Pose or the Dancer Pose. Today's post is about the Tiptoe balancing pose ( - Padangushthasana - पादाङ्गुष्ठासन ), a balancing pose done from a squatting position.  This is an intermediate level pose and it improves strength and flexibility in the toes, ankles, knees, hips and thighs.
---
Some delicious recipes
Here are a few more recipes from the last two potluck breakfasts which we traditionally have at the end of the special morning programs - 21-day yoga challenge and the pranayama/meditation intensive.
---
Yoga in the News
Ancient Moves (yoga) for Orthopedic Problems
Dr. Fishman, a lifelong devotee of yoga who studied it for three years in India before going to medical school, uses various yoga positions to help prevent, treat, and he says, halt and often reverse conditions like shoulder injuries, osteoporosis, osteoarthritis and scoliosis. 
---
Have a question/suggestion?
If you have a yoga-related question, please write to me and I would do my best to provide an answer in a timely manner. I would love to hear your suggestions for future newsletter articles.
back to top