Newsletter May, 2014
In this issue:
---
21-day Yoga Challenge, June 2-22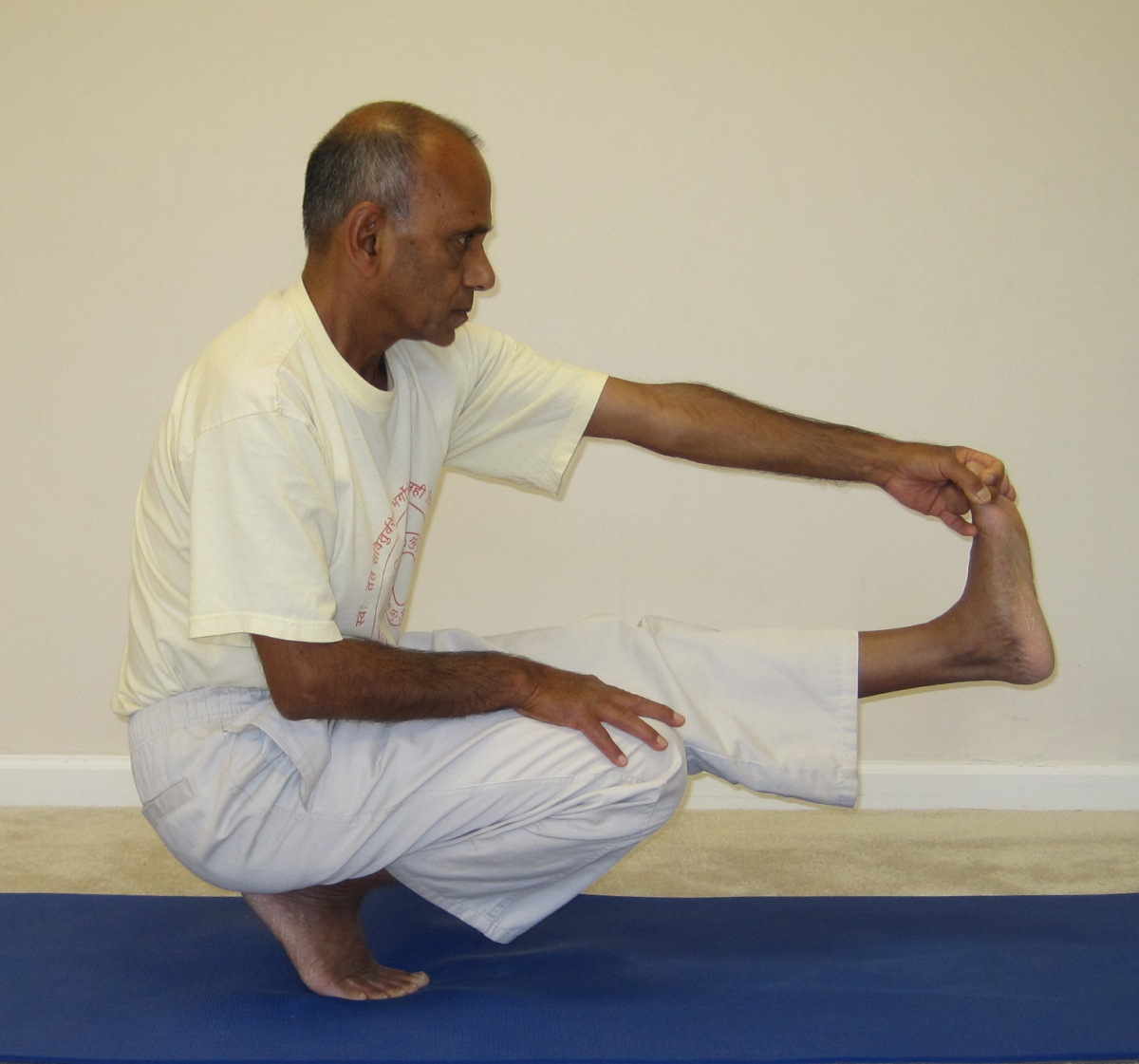 [Please download the flier here]
When: Monday, June 2- Sunday, June 22, 2014
Time: 6:00 AM - 7:30 AM
Where: 4000 Bear Cat Way, Suite 102, Morrisville, NC 27560
Cost: $125
Commitment:

A firm commitment to complete the program without missing a day
At the end of the program, continue the same practice at home for another 21 days to make it a life-long habit

Read more ...
---
Therapeutic Fundamental Yoga, 2-part series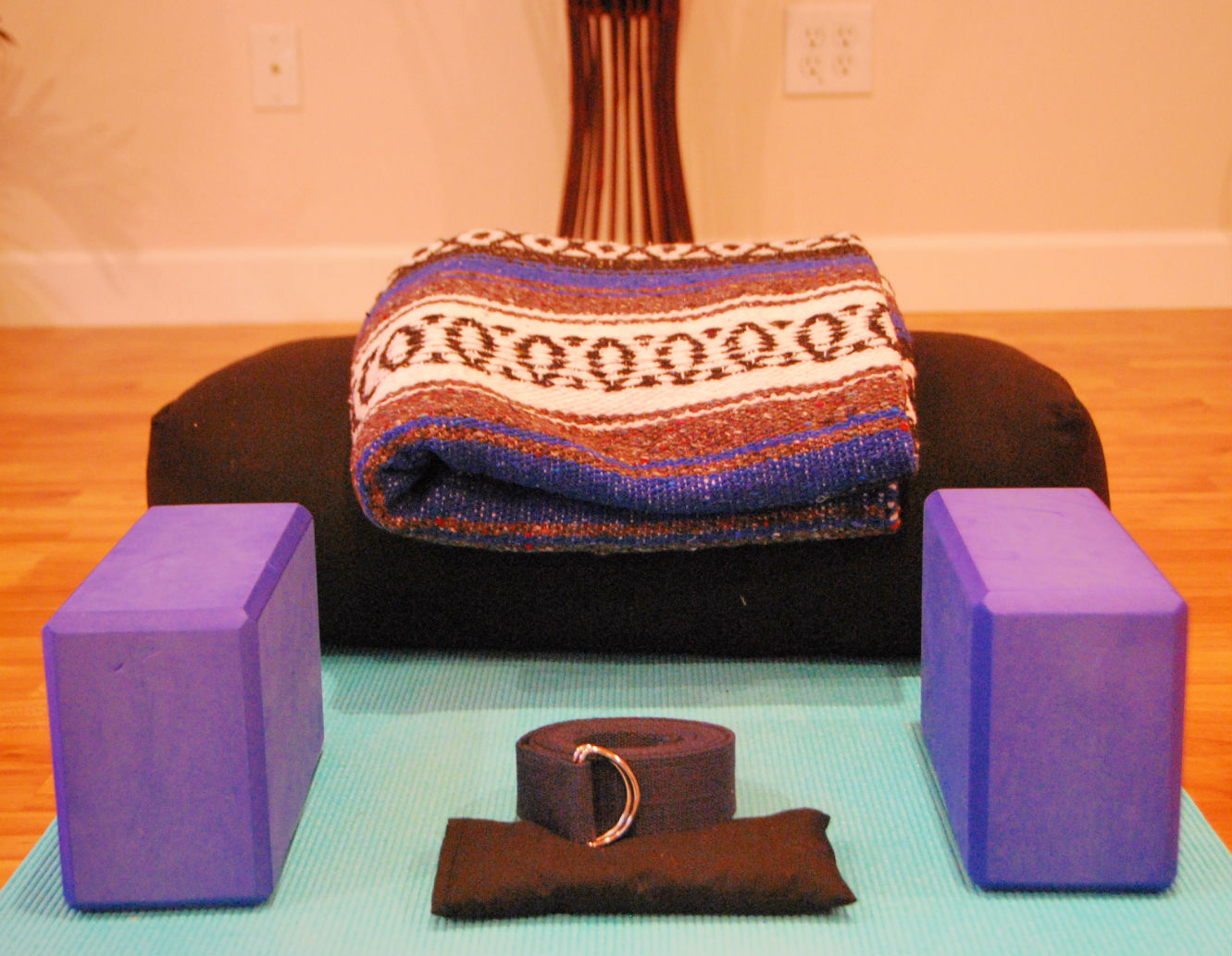 Yoga Props
When: Saturday, May 31 (Part 1), Saturday, June 7 (Part 2)
Time: 12:30 - 2:00 PM
Where: 4000 Bearcat Way, Suite 102, Morrisville, NC 27560
Fee: $30 (for both sessions)

Pre-registration strongly recommended
Attendance at both the sessions is recommended. Please contact us if you can attend only one of the two sessions

Instructor: Jyoti Shah
Contact: to sign up or if you have questions

Jyoti Shah: 919-439-0377, jyoti@yogasheila.com

Subhash Mittal : 919-926-9717, subhashmittal@gmail.com
---
Intro to Yoga Sutras, 4-part series
WHEN: First Saturday of the month
Next Session: Saturday, June 7, 2014 (part 2)
Focus: What is stress, causes of stress and how to manage it
TIME: 2:30 - 4:30 PM
LOCATION: Integral Yoga Studio, 4000 Bearcat Way, Suite 104, Morrisville, NC 27560
FEE: by voluntary donation
---
New student discount for June
Join any time during the month of June and enjoy a full month of unlimited yoga classes for only $30. Given that we offer 20 ongoing class in a month, that's $1.50 per class!
---
Patanjali's approach to social behavior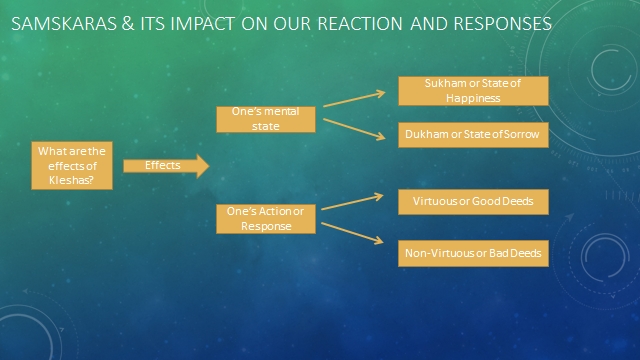 Reactions and Responses
At a recently held meeting of the Yoga Teachers of the Triangle (yttonline.org), Ramani Ayakannu made an excellent presentation where he discussed the guidelines presented by Patanjali in his Yoga Sutras on social behavior patterns. Ramani has very kindly agreed to share the presentation with all of you through this blog. Below is a brief summary of the presentation. I am also attaching the powerpoint presentation as well as the audio recording of his talk. Please review this highly informative and useful material and provide your valuable feedback.
---
Udgitha pranayama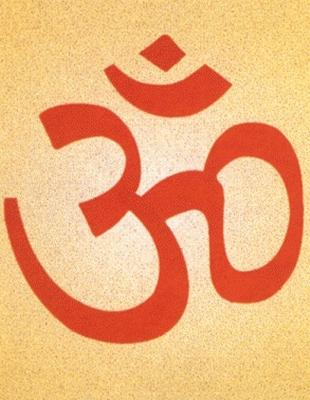 OM Symbol
If you have attended a yoga class, it is more than likely that the mantra OM was chanted at the beginning and/or the end of the yoga class. In the classes that I teach, we start the class by chanting OM three times. At the end of the class, we again chant OM once. In a previous blog post, I had written about the meaning and significance of OM.
Today I'll be talking about another aspect of OM chanting - pranayama. When we chant OM, we take a deep breath in and while breathing out slowly, we chant the OM sound. In essence, then, OM chanting becomes a form of pranayama with a deep breathing pattern. We create the OM sound by constricting the passage of the outgoing breath. As a result of this constriction, we are able to prolong the duration of each exhalation. We can thus maintain the OM chant for a duration much longer than the natural breathing rhythm.
---
Vasishthasana (Side Plank Pose)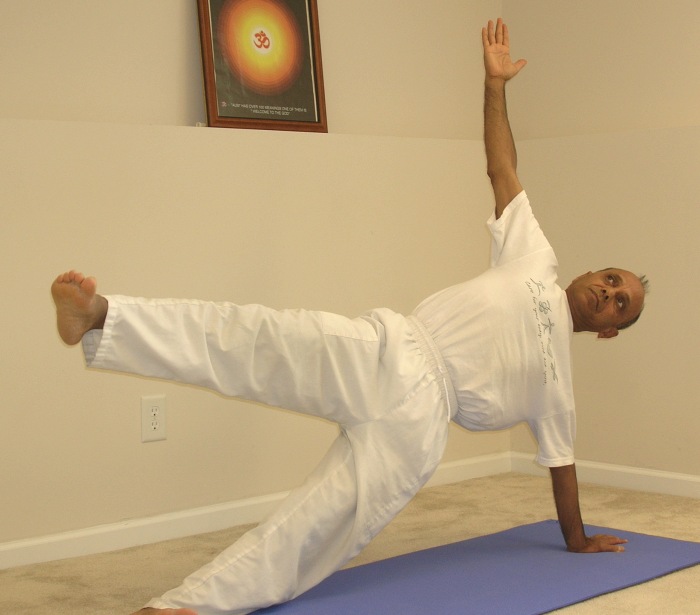 Vasishthasana
Vasishthasana (वसिष्ठासन) [audio:http://www.integralyogastudio.com/sounds/vasishtasana.mp3] is an intermediate level pose and requires proper technique and adequate strength in the wrists, arms and shoulders, as well as the legs, to get into the final position. Some of the poses that will help you develop the necessary skills for this pose are the Dandasana (plank pose), Bhujangasana (Cobra Pose) and the Chaturanga-dandasana (four-limbed staff pose).
The name of the pose is derived from the name of an ancient sage, Vasishtha, from the Vedic times. Here is a brief background on the meaning and other particulars associated with the sage, extracted from the Monier Williams Sanskrit dictionary.
---
Yoga in the News
Preventing future Boko Haram attacks
Here the authors, both associated with military science talk about preventing future terror attacks. I was highly intrigued by the article as it talks about building what the authors call Invincible Defense Technology (IDT) which is based on principles given in the Yoga Sutras of Patanjali. In particular, the authors quote two sutras (sutra 2.16 and sutra 2.35). Here is a quote from the article, "Heyam duhkham anagatam (Yoga-Sutra 2.16): "Avert the danger before it arises." Similarly, Yoga-Sutra 2.35 affirms Tat sannidhau vairatyagah: "In the vicinity of Yogic influence – unifying influence, integrating influence, coherent and harmonious influence – conflicting tendencies do not arise." These ancient principles were effectively applied in past, and they have already been successfully applied in today's world, with commendable results."
Yoga Resource Center
This web page has a large collection of links related to various aspects and styles of yoga.
Exploring the therapeutic effects of yoga and its ability to increase quality of life
The objective of this study is to assess the findings of selected articles regarding the therapeutic effects of yoga and to provide a comprehensive review of the benefits of regular yoga practice. As participation rates in mind-body fitness programs such as yoga continue to increase, it is important for health care professionals to be informed about the nature of yoga and the evidence of its many therapeutic effects.
---
Have a question/suggestion?
If you have a yoga-related question, please write to me and I would do my best to provide an answer in a timely manner. I would love to hear your suggestions for future newsletter articles.
back to top