Newsletter November, 2016
In this issue:
---
Three attributes of a mantra to deepen your meditation experience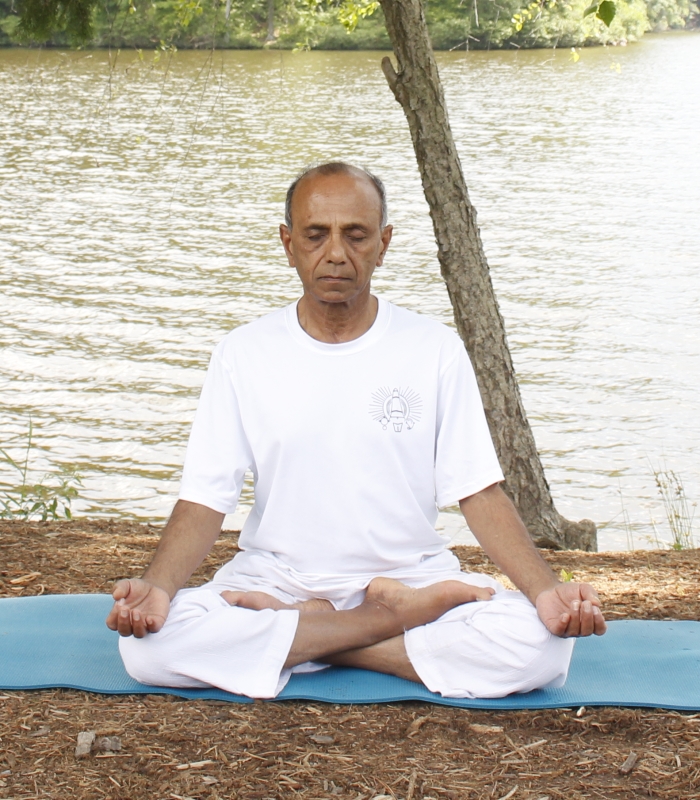 Padmasana (Lotus Pose)
Patanjali, in the Yoga Sutras, gives the definition and purpose of the practice of yoga as:
योगश्चित्तवृत्तिनिरोधः॥२॥ Yogash-chitta-vritti-nirodhaH (sutra 1.2)
"Yoga is the ability to still the fluctuations of the mind"
In order for us to attain this objective of yoga, Patanjali gives us the amazingly practical and effective eight-fold path of yoga. The eight limbs of yoga given are:
Yama (five restraints), niyama (five observances), asana (physical posture), pranayama (breathing practices), pratyahara (sense withdrawal), dharana (focus), dhyana (meditation) and samadhi (total absorption).
The last three, dharana, dhyana and samadhi, are three stages of the practice of meditation. Patanjali uses the term "samyama" to denote the practice in which all these three stages of meditation are merged together as one practice.
---
Janushirshasana (Head-to-knee pose) Variations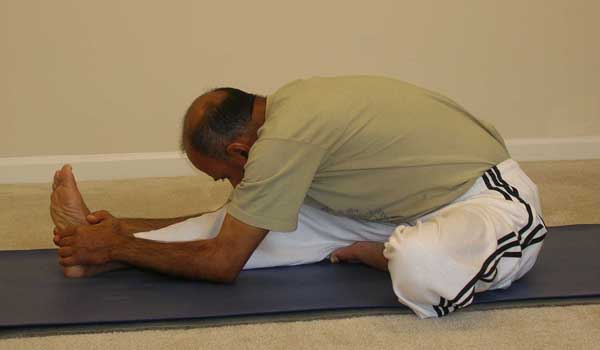 Head-to-knee pose
In a previous article, I wrote about the basic, classical technique of practicing the Janushirshasana (head-to-knee pose). In today's article, I will be presenting a few variations to the standard pose that you can add to your practice. As always, try to maintain full awareness at the body, breath and the mind level so you don't overdo any of the poses.
I hope you will enjoy practicing with the video.
Essential Message of Ramayana
I am pleased to present an audio recording from the workshop on "Essential message of Ramayana" presented to the students undergoing the 500 hour yoga teachers training at the Yoga Garden yoga stuio in Apex. Unfortunately, the recording contains only the first hour of the presentation as I forgot to turn the audio recorder on during the second hour.
---
Dharana, dhyana, samadhi (samyama) – part 1 (Oct 29, 2016)
I am pleased to present an audio recording from the Yoga Sutra workshop on Saturday, 10/29/16:
Brief summary of what we covered:
Continued the discussion on the eight limbs of yoga
Focus on dharana, dhyana and samadhi

sutras 3.1 - 3.4, 1.17, 1.18, 1.41
You can listen to the podcast as well as subscribe to it on itunes here.
---
Upcoming programs
Understanding the Mind to eliminate Stress
What: An Introduction to the Yoga Sutras of Patanjali
When: Third Saturday of the month
Next Session: Saturday, November 19, 2016

TIME: 2:00 - 4:00 PM
LOCATION: 4000 Bearcat Way, Suite 104, Morrisville, NC 27560
FEE: by voluntary donation
To register: please fill out the registration form (if you have filled the form recently, send me an email to register)
Audio recordings of previous sessions are available here
---
Free Yoga class at the Morrisville Library
Please note the change in class timing.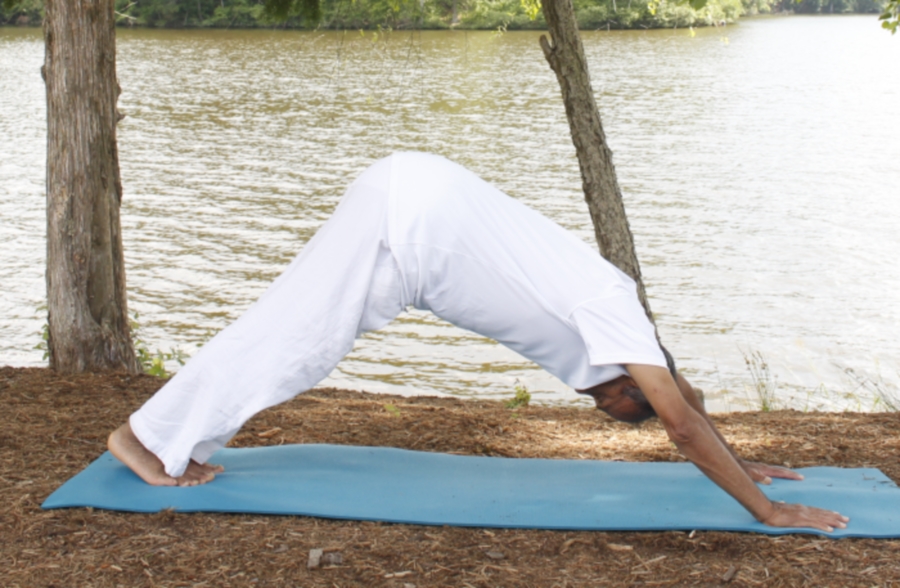 Downward Facing Dog
When: Friday, November 18, 12:30 - 1:30 PM

Where: West Regional Library, 4000 Louis Stephens Drive,
Cary, NC 27519
Library phone number: 919-463-8500
Instructor: Subhash Mittal
---
podcast channel
As you may be aware, I have been offering monthly workshops wherein I discuss various aspects of yoga philosophy. The main focus in these workshops is to discuss the Yoga Sutras of Patanjali in some depth. In addition, from time to time, I also discuss concepts from the Bhagavad Gita, Upanishads and other related ancient scriptures. In order to preserve these talks for future reference, I have been making an audio recording of these discussions and sharing them with the participants. These audio recordings are now available on the podcast channel on my blog. You are welcome to download these audio recordings for your use. In addition, you can listen to these podcasts as well as subscribe to them on itunes as well.
---
youtube channel
As you would have noticed from many of the recent posts on my blog, I have been adding short videos of many of the commonly practiced asana and pranayama sequences. I strongly urge you to subscribe to my youtube channel and visit the channel frequently to get instructions for your own asana and pranayama practices. Please share the link to the channel with your friends who might benefit from these detailed video instructions.
I would love to hear your feedback and, of course, would welcome suggestions for future videos that you would like to see on the channel.
---
Yoga in the News
Neuroscience Of Meditation: How To Make Your Mind Awesome
So is meditation just another fad that pops up from time to time like bell-bottom jeans? Nope. Research shows it really helps you be healthier, happier and even improves your relationships.
---
New Study Finds Yoga Breathing Lowers Inflammation
Yoga isn't just about physical poses. The ancient practice has specific yogic breathing techniques known as pranayama. Yoga breathing has been scientifically shown decrease stress, lower blood pressure, and improve immunity. A new study has found that yoga breathing may also lower stress-related inflammation in the body.
---
Yoga shows promise in reducing symptoms for people with Generalized Anxiety Disorder
Yoga could help reduce symptoms for people with Generalized Anxiety Disorder, according to a study published by Georgia State University researchers in the International Journal of Yoga Therapy.
---
Yoga as Good as Physical Therapy for Back Pain
Yoga is as good as physical therapy in reducing chronic low back pain, the most common pain problem in the United States, new research shows.
Its effectiveness was most obvious among those who stayed with the yoga, says Robert B. Saper, MD, director of integrative medicine at Boston Medical Center. He presented his study at the American Academy of Pain Management 2016 Annual Meeting.
---
This School Has The Coolest Detention – Yoga Meditation For Kids
What would a school do when one of its students misbehaves? Detention is one common action. But Robert W. Coleman Elementary School in Baltimore is doing something unique – meditation. Detention is a common disciplinary action among schools to address students' misbehaviors. It involves a trip to the guidance counselor for a series of activities, depending on the extent and degree of misbehavior.
---
Have a question/suggestion?
If you have a yoga-related question, please write to me and I would do my best to provide an answer in a timely manner. I would love to hear your suggestions for future newsletter articles.
back to top