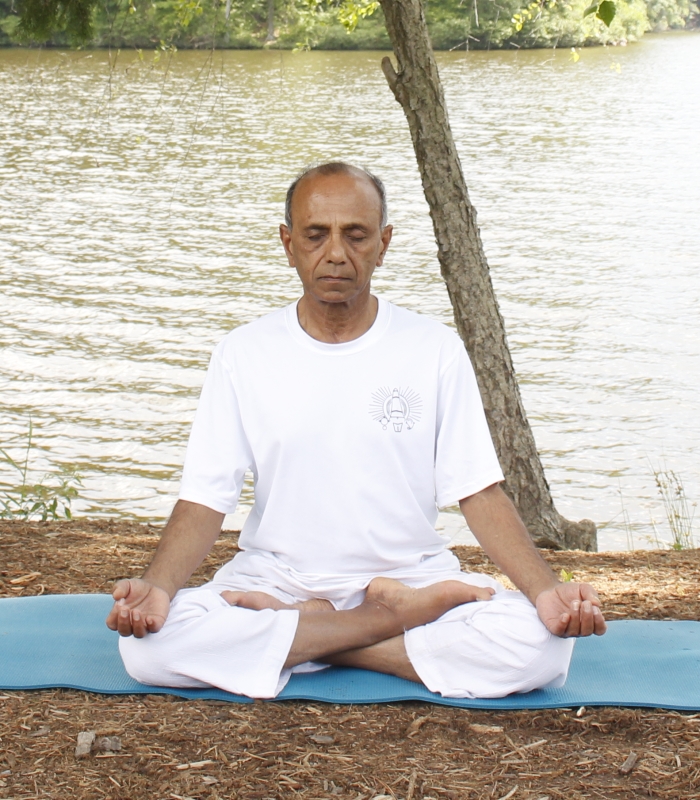 Padmasana (Lotus Pose)
As you may be aware, I have been offering the combined pranayama (breathing practices)/meditation intensives for some time now. Lately, based on discussions with some of my students, I have decided to offer the pranayama and meditation intensives separately. This will allow me to go deeper into each of the practices in these programs.
I am pleased to announce the next 12-day Meditation Intensive. In this program, I plan to discuss the basic concepts of meditation and also practice several of the meditation techniques. Most of the information that I will be sharing is based on the concepts discussed in Patanjali's Yoga Sutras and related ancient texts.
No prior pranayama or meditation experience is required.
Here are the particulars:
What: 12-day Meditation Intensive
When: Wednesday, December 9 – Sunday, December 20, 2015
Time: 6:00 – 7:30 AM
Location: 4000 Bearcat Way, Suite 102, Morrisville, NC 27560
Daily Routine: Light stretching (10-15 minutes), Pranayama (15 min), Relaxation (15 min), Meditation – discussion and practice (45 min)
Commitment: A firm commitment to follow this schedule and attend every day
Fee: $80
To register: fill out the registration form, providing information in all the fields, and submit it online
Strongly recommended
Light,'sattvic', nutritious, VEGETARIAN food
No alcohol, drugs, tobacco or any other item of similar nature
A personal commitment to continue the practice after the program is over
Please visit here for more details…
Do not hesitate to contact me if you have any questions. I look forward to your participation.