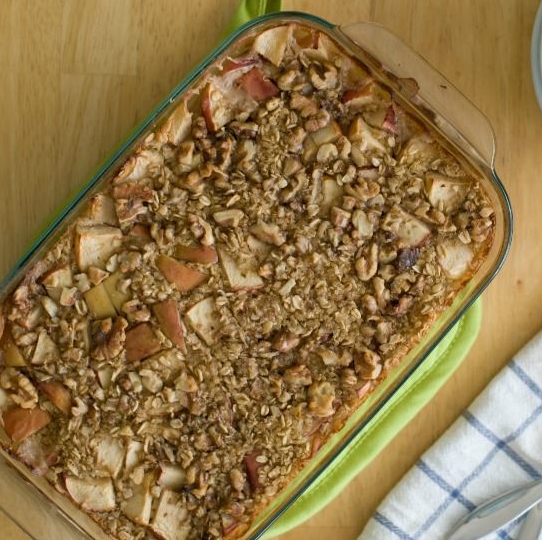 Quinoa Apple bake
As always, we had a delightful breakfast get together with the participants of the currently ongoing pranayama intensive. Here is the recipe for the "Quinoa Apple Breakfast Bake" dish, shared by Cynthia.
Quinoa apple breakfast bake
Ingredients
1 c. Quinoa
2 c. Almond milk (sweetened vanilla is best, if not then add a bit of vanilla extract and maple syrup)
1/3 c. Ground flax seed
1 Tbs Apple Pie spices (cinnamon, nutmeg, allspice)
1 Tbs. Coconut oil (melted)
1 chopped Apple or Pear
Optional
Raisins
Dried cranberries
Other fruits/berries
Chopped nuts
Method

Spread dry quinoa into the bottom of an 8×8 baking dish. Mix together all the other ingredients except apples and chopped nuts. Pour the mixture over the quinoa, then sprinkle the chopped Apple pieces all over the top. Bake at 375* for about 50 minutes to 1 hour, until quinoa is done. If using chopped nuts, sprinkle these over the top during the last 10 min of baking.
Please share your own experience with baking this dish.