I would like to share with you a recipe for making a highly nutritious and healthy fruit smoothie. This recipe is really easy to make yet the results are just delicious. This has been my most favorite drink for breakfast over the years.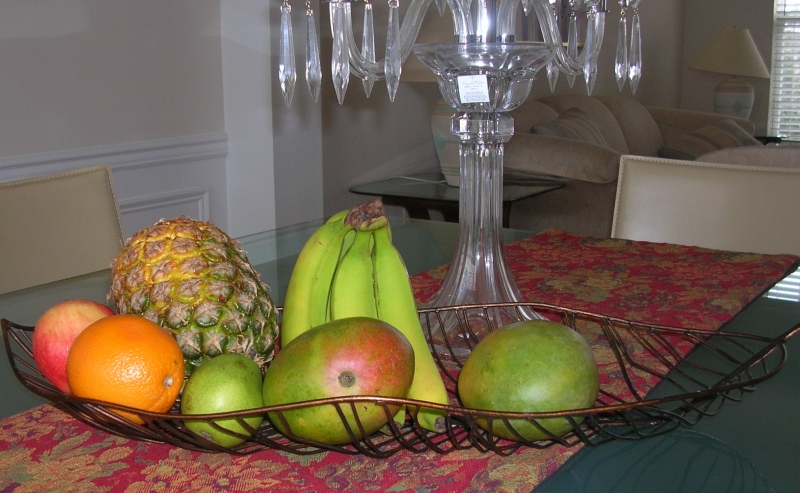 I am very fond of tropical fruits like mangoes, pineapple, banana, pomegranate, papaya etc. In general, I am what you can call a "fruitaholic" – I just like all types of fruit, including apple, pear, grapes, strawberries and all the rest. For my typical fruit smoothie, I just gather all the fruits that I have in my refrigerator. I wash the fruits thoroughly, core the needed ones like apple and pears and put them in the blender. My most common mix of fruits consists of mangoes, pineapple, grapes, oranges, banana and strawberries. To this mix I add a cup of home-made non-fat yogurt and let the blender do its job. I personally don't enjoy getting grape skin in my mouth so I end up running the whole thing through a filter and put it all back in the blender. Now I add some nuts to the mix – almonds, cashew, walnut/pecan nuts etc. I blend the whole mix one more time and voila! the most delicious and nutritious drink is ready to be devoured.
As I mentioned, I like most fruits in my smoothie. However, there are two that I found do not render great taste in the smoothie – papaya and melon (even though I love eating them otherwise). I tried these a couple of times but now I have decided not to use them.
Instead of yogurt, you may also like to try fat-free/low-fat milk or soy milk.
To really enjoy the drink, I drink it really slowly, one sip at a time, enjoying the taste of the crunchy nuts and of course all the fruits that are in there. Please try this recipe and let me know how you like it. Along with this drink, I also have a piece of toast made of home-made multi-grain bread. I will share the recipe for the home-made bread in another post.
Do you have a favorite breakfast drink or another favorite recipe? Please share your recipe with us.