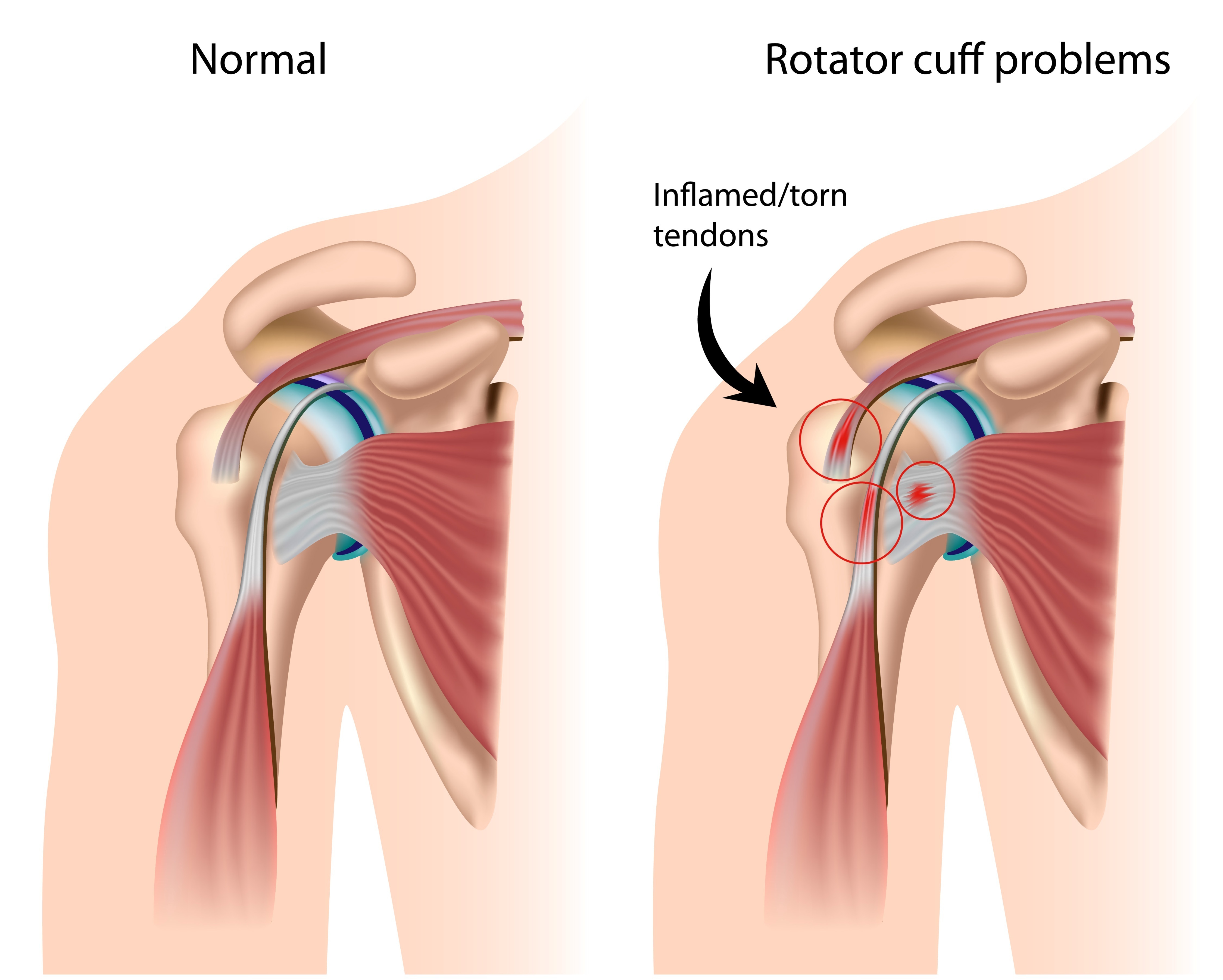 Rotator Cuff tear
As I mentioned in my previous shoulder update, I had surgery on my right shoulder on January 5, 2017 to fix a tear in the rotator cuff. If you recall, I had the same kind of surgery on the same shoulder in 2013. However, the cuff got torn again only a few months after the surgery. At that point I had decided to live with the torn rotator cuff as my pain was minimal. Moreover, I developed enough of the adjoining muscles to be able to do more than 65-70% of my yoga moves.
It was toward the end of 2016 that I suddenly developed a sharp and fairly persistent pain in my right shoulder. That pain, for a reason that I cannot explain, gradually began to increase and became quite intolerable. That is when I decided to again search for a surgeon who can help me in the situation. Finally I talked to a surgeon at Duke who said that she would be able to use a fairly recent treatment option that could fix the shoulder. So, I decided to have another surgery, which would be the third on the same shoulder.
After the surgery on January 5, things were looking pretty good for the first few weeks. I was reasonably pain free and was making progress in terms of building mobility in the shoulder. It was six weeks after the surgery that I started experiencing a sharp pain in my shoulder again. From my experience with multiple surgeries in the past I was quite certain that the rotator cuff was torn again. When I saw the surgeon during my monthly meetings with her, I mentioned about the sharp pain and suggested getting another MRI to find out what was going on. However, my doctor recommended that I wait a couple of more months as in her opinion the pain was caused by muscle inflammation which could be caused by some of the movements that I was working on. She started me on medication to reduce the inflammation.
When the medication for inflammation did not provide any effect, she ordered an MRI. The MRI results confirmed my suspicion about the re-tear of the cuff muscles. According to the doctor, because of previous surgeries on the same shoulder, the tendons have become very weak. The tear may have resulted from some sudden movement possibly done during the physical therapy session.
At this point there doesn't seem to be any option except to live with the situation. As I had experienced after the previous surgery, with my regular yoga practice I may be able to develop enough strength in the adjoining muscles that will help me do most of the yoga moves without pain. I may never get enough strength to do a full push up or a hand stand etc. However, I feel fairly confident that over time I should get back to most of my regular yoga routine.
On a side note, as they say, every dark cloud has a silver lining. Since I am not able to do any moves that involve the arms and shoulders, I am actually able to spend more time working with the lower part of the body – core, hips, thighs, legs, knees, ankles etc. As a result I have gained more strength and flexibility in most of these areas. I am also able to spend more time on my meditation practice.
As most of you are aware, I am able to maintain my full schedule of classes that I teach on a weekly basis as well as the special early morning classes. I am fortunate to have experienced students who are willing to step up to the front of the class and serve as demonstrators for the class to follow.