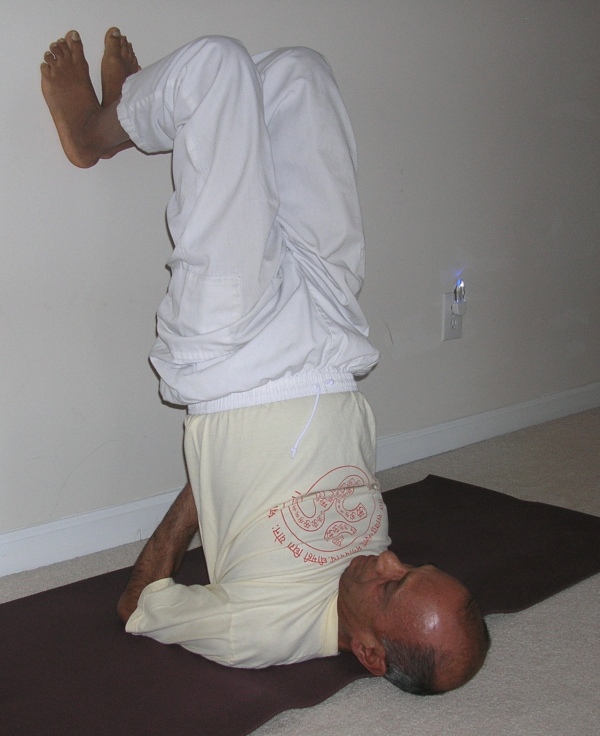 Sarvangasana with wall support
In a previous article, I discussed the Sarvangasana – सर्वाङ्गासन –
Audio clip: Adobe Flash Player (version 9 or above) is required to play this audio clip. Download the latest version here. You also need to have JavaScript enabled in your browser.
(shoulder stand), along with Matsyasana (fish pose) and its variations.The technique discussed therein was appropriate for those who have adequate neck and shoulder strength so they can get into the pose without needing the wall for support. If you are a beginner to yoga practice or don't have the required strength in the neck and shoulders and the core strength, you may need the support of the wall to help you get into the pose.
In this article, I will first discuss some possible variations to get into the pose while still not using the wall for support. If that doesn't feel comfortable, then I'll take you through the steps required for using the wall for support.
I hope you will enjoy practicing with the video sequence given below.