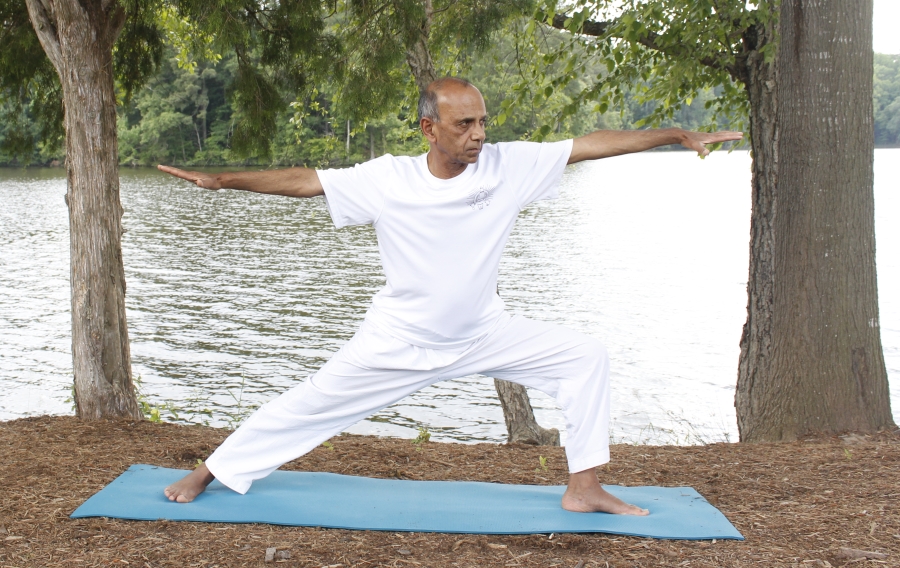 Virabhadrasana (Warrior2)
I am pleased to announce the next 21-day Yoga Immersion program. This will be the introductory Level 2 program. I invite you to join me on this exciting and deeply rewarding 21-day yoga journey.
Please note the class duration will be one hour and 45 minutes.
What: 21-day yoga immersion, Level 2
When: Monday, Oct 24 – Sunday, Nov 13, 2016
Time: 6:00 AM – 7:45 AM
Location: 4000 Bearcat Way, Suite 102, Morrisville, NC 27560
Commitment:

A firm commitment to complete the program without missing a day
At the end of the program, continue the same practice at home for another 21 days to make it a life-long habit

Fee: $150
To register: Fill out the registration form, providing information in all the fields, and submit it online
In this program, we will be practicing some of the intermediate level asanas (physical postures) and pranayama practices that are not covered in the regular 21-day yoga program. These will include:
Shirshasana (head stand)
Mayurasana (peacocl pose)
Bakasana (crane pose)
Ardha-chandrasana (half moon pose)
Hand stand
Vrishchikasana (scorpion pose)
Sarvangasana (shoulder stand – some level 2 variations)
Pranayama – kumbhaka (breath retention) and bandhas (locks)
and more ….
Please contact me if you have any questions. Please note that this class tends to fill up quickly. You may want to reserve your spot early.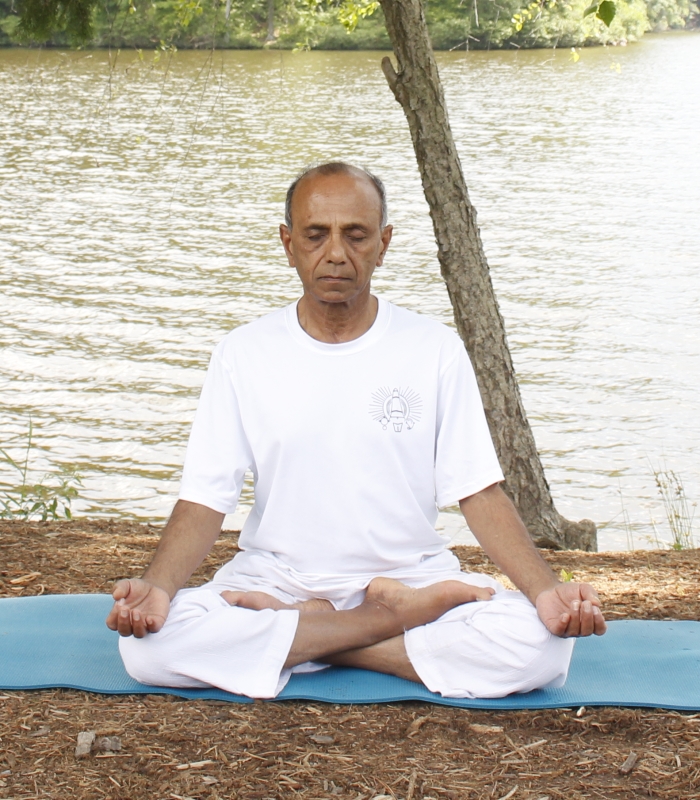 Padmasana (Lotus Pose)
Here is what the previous participants have to say…
"Absolutely wonderful! I didn't want it to end! :)…"
– Kristen Daniels
"… I was suffering from lower back pain and anal fissure for a year and half. After taking this 21-day challenge (with sattvic food) program, I completely got relief from the pain…"
– Sujatha Muthuswamy